The dog days of summer are in full effect, so what better time to pick up some new Xbox One games to play while staying out of the heat? This week, Xbox One owners have a huge list of new games to consider. With 12 new games to choose from, offering a vast array of different game types, there's bound to be something for everyone. See below for complete descriptions, pricing information, trailers, and affiliate links to purchase these Xbox One games digitally (if available).  Please note that Mulehorn Gaming receives a small commission for purchases made through affiliate links. We appreciate your support of MHG!  Now let's get to it!
Release Date: July 24, 2017
$29.99 $26.99 USD (Pre-Order and save 10%)
Pre-order Aven Colony today to explore the treacherous badlands of Cerulean Vale. This additional sandbox map features the harshest environment yet, and the greatest rewards. Push yourself to the limit of extrasolar survival! Build a new home for humanity with Aven Colony. Discover Aven Prime – an alien planet of deserts, tundras, and jungles light years from earth. Aven Colony puts you in charge of humanity's first extrasolar settlement, where you build and expand your small colonies into massive, sprawling cities while dealing with the challenges faced when settling on a new world.
COLONIZE AN ALIEN WORLD: Build a new home for humanity on a world with a low-oxygen atmosphere, extreme electrical storms, shard storms, dust devils, deadly toxic gas eruptions from geothermal vents, and days so long they have their own seasons. Explore a variety of biomes, from the lush wetlands environment to the much less habitable desert and arctic.
MEET THE LOCALS: Encounter a variety of alien life forms, including giant sandworms, deadly plague spores, and a vicious fungal infection known as "The Creep."
SUPERVISE YOUR COLONISTS: Settling a new world can be stressful. As a new Colony Governor, you'll need to work overtime to help your colonists deal with their new environment. Using the 12 distinct ""overlay"" modes, you can mange your colony's Crops, Citizens, Happiness, Crime, Air, Electricity, Employment, Resources, Commute, Structures, Drones, and Water. Earn the respect of your colonists, and rise in rank from Colony Governor to Expedition President!
DISCOVER THE PAST: The world of Aven Prime holds many secrets. Play through a full single-player campaign and participate in a story that reveals some of the many secrets of this brave new world.
BUILD THE FUTURE: Use construction drones to build dozens of types of structures to house your colonists, establish trading routes, welcome immigrants and much more! Enhance your existing buildings through several upgrade tiers to push your colony to new heights!
EXPEDITION SYSTEM: Deploy your crack team of pioneers to explore alien ruins, recover artifacts, repair crashed vessels and rescue lost explorers. Get ready to take on plague and creep spore nests whilst fending off splinter groups, rebels and Aven Prime's remaining robot guardians which threaten your new civilisation.
PREPARE FOR WINTER: A fully functional day/night and seasonal cycle. During the winter Aven Prime freezes over – farms will not grow food and solar panels will generate far less electricity. Take measures to survive this harsh climate!
Release Date: July 24, 2017
$14.99 USD
Create and play on an unlimited amount of minigolf courses in Infinite Minigolf, a never ending minigolf experience from the experts at Zen Studios! Take part in competitive tournaments and challenges, unlock and utilize powerups, and experience unique gameplay, amazing graphics, and more wrapped up in the coolest minigolf game available. Infinite Minigolf crafts an astounding minigolf experience with accurate physics, dazzling graphics and detailed environments, each one with a distinct visual theme and gameplay features. Use the game's robust toolset to create your own amazing minigolf courses and share them with the community, showcasing your creative abilities to other players worldwide. Create, share and play with the Infinite Minigolf community now!
Release Date: July 25, 2017
$14.99 $11.99 USD (Save 20% during launch week)
This game is a work in progress. It may or may not change over time or release as a final product. Purchase only if you are comfortable with the current state of the unfinished game. Purchase the Founders Pack to preview and support the development of this title.
Contains EXCLUSIVE Content for Founders:
• 20 Card Packs
• Chicken Vengeant, Unique Founders Card
• Bonus Fabled Card, Giant Egg
Play as one of six unique Heroes in a collectible card game that combines the iconic world and characters of Albion with fast-paced and thrilling tactical gameplay. In Fable Fortune, your destiny is on the cards!
GOOD VERSUS EVIL: During battle, your Hero can change their alignment. Embrace Good or Evil to use the most powerful abilities and turn the tide of battle.
CO-OPERATIVE PLAY: Face legendary Fable villains with a friend at your side in the revolutionary co-op mode.
QUESTS: Reach your true potential by completing quests during a match. Construct decks and devise strategies to fulfil your objectives, then reap the rewards!
RETURN TO ALBION: Every match takes place at an iconic location from the Fable series. Revisit the Crucible, Rosewood, Lychfield Graveyard, and more.
REAL COMPETITION: Compete in PvP leagues and gameplay-warping special events. Tune your tactics and your decks to succeed! Fable® content and materials reproduced under licence from Microsoft Corporation Copyright 2017 Microsoft Corporation. Full details on the latest status of the game, how you can give feedback and report issues can be found at http://www.fable-fortune.com/
Release Date: July 25, 2017 (Was available with 4 Day Early Access for Pre-Orders)
$39.99 USD (Standard) / $59.99 USD (Deluxe) / $89.99 USD (Super Deluxe) / $149.99 USD (Limited Edition)
Requires Xbox Live Gold to be playable.
Pre-Order now to get a four-day head start beginning on July 21 and the Storm Master Weapon Pack as an added bonus. The Storm came without warning. 98% of the world's population vanished … then came the monsters. Lead the world's remaining Heroes in the fight to hold back the Storm. Explore the large, destructible world where no two games are ever the same. Build huge forts, craft exotic weapons, find loot and level up your Heroes. Take on the Storm with four player online co-op. Welcome to Epic Games' new Action Building game, Fortnite.
Release Date: July 26, 2017
$29.99 $22.49 USD (Pre-Order Discount Ends July 25th @ 8 PM EDT)
The ultimate postal service has arrived – self-delivering cardboard boxes! Unbox – Newbie's is a unique physics-platformer. Enjoy an epic single player adventure or grab up to four friends for local multiplayer races, battles and challenges! The Global Postal Service is nearing bankruptcy! To save themselves, they have created self-delivering boxes. Play as the GPS' latest cardboard creation, Newbie as you attempt to save the day. Dress to impress with a massive range of over 40,000 combinations of hats, clothes accessories and funny faces. Explore huge worlds full of challenges, collectibles and boxy boss battles as you compete against the dastardly Wild Cards! Don't be a square! Think outside the box and create your very own cool cube!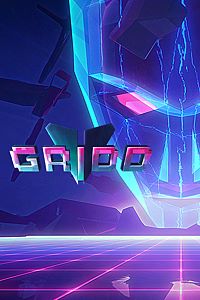 Release Date: July 26, 2017
$11.99 USD
GRIDD: Retroenhanced is an intense arcade-style cyberpunk hacking shoot 'em up with an incredible soundtrack, procedurally generated elements, and electric visuals. Pilot your craft to hack through an evolving set of punishing enemies, deadly lasers, and other fiendish obstacles as you attempt to take down an unrelenting security mainframe to take out the system's AI, and cement your place on the leaderboard! Inspired by cyberpunk dystopian films, early home computing, and a pulsing synthwave soundtrack from Dream Fiend, Gridd takes a classic bygone era and evolves it into a modern arcade experience.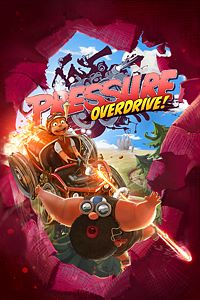 Release Date: July 26, 2017
TBD
Step up a gear with Pressure Overdrive! Start your steambuggy and join "La Resistance" to prevent Count Soap from powering his Uber-Spa with stolen water! Set in an action-packed world, Pressure Overdrive is filled with crazy characters and funky humor and will challenge your skills, while you race, ram and blast your way through countless bullets and enemies. Customize your buggy for clever play styles and have a friend join the cause in local co-op mode. "La Resistance" counts on you! Do you have what it takes?
– Single player and local co-op
– Campaign and Freeplay mode
– Endless mode
– 3 Worlds with 30+ Levels – Dozens of enemy types & 3 bossfights
– Upgrade your buggy with 35+ items
– Online highscores
– 10 languages supported
– Steamfunky soundtrack included!
Release Date: July 26, 2017
TBD
Fast, explosive offensive action, we have it all in our Canadian gridiron simulation title that brings to fans everything they love about how Canucks have been playing the game for more than 100 years. That means 12 players, 3 downs, 20 seconds, and no fair catch eh.
Release Date: July 26, 2017
TBD
The Wolf of Wall Street… with lasers. You're the newly appointed CEO of Vostok Inc. As a greedy, space-capitalist your ultimate goal is to get filthy, stinking, rich! First you'll need to raise some start-up capital by twin-stick blasting enemies, asteroids and anything else that gets in your way. Once you've collected enough moolah it's time to land on planets and start mining, terraforming and colonising. Use that extra moolah to upgrade your ship, craft weapons and build more planetside business enterprises to rake make even more moolah! With your pockets overflowing, you'll be able to expand beyond our solar system, across more than 40 planets, recruiting managers, playing awesome retro inspired mini-games, fighting evil bosses and listening to a thumping customisable synth soundtrack along the way, all the while letting the (you guessed it!) MOOOLAHHH!!! roll in. Vostok Inc. … Live rich and be prosperous!
https://www.youtube.com/watch?v=ghXeDxSszYQ
Release Date: July 28, 2017
$19.99 $17.99 USD (Pre-Order Discount Ends July 25th @ 8 PM EDT)

Pre-Order Super Cloudbuilt now and hone your skills early with exclusive demo access. Take on the role of Demi, a young soldier who wakes up in the empty shell of a ruined building, in a strange new world, disconnected from her old life and physical body. With each new challenge she overcomes, Demi slowly pieces together the future now laid out before her.
• Use your skill and creativity while mastering incredible feats of free running action
• Run through expansive worlds floating above a vast abyss, use your rocket-powered exo-suit to explore hidden paths and collect power ups to boost your performance
• Try your hand at over 200 challenges and 3 game modes
• Features lightning-fast, action-packed speedrunning: Compete for the top position in the leaderboards
Will Demi come to understand and accept her new world, or question her reality and learn to defy it?
Release Date: July 28, 2017
$9.99 USD
Welcome to the Cyber Complex! In the year 2041 global corporations replaced countries and the neuro interface implant became a requirement to work – a requirement to survive… Everything, and everyone, is connected. Every move is tracked and there is no more space for individuality. We learned to live with it – we had to. The Eurasian V-Eye Corporation, owning 55 percent of the global resources, started to implant a new compulsory brain mod that was meant to improve the population's productivity. It worked – but not the way people expected it to. The new implant robbed us of the last scrap of our free will and people lost their last bit of individuality. But in this environment of total control, slowly, over many years some began to wake up, to regain their humanity. Some of us came together and formed a resistance. Join us today to stop V-Eye's plans to enslave humanity. As a resistance recruit you will receive a modified H4C-Kit and access our mod database. You will get access to the Cyber Complex Simulator to create and test new environments. Learn how to control your H4C-Kit and capture clusters to spawn nodes, evade scanners, and dig deeper into the Cyber Complex! Join the resistance now!
About the Game
Cyber Complex is a unique mix of Strategy, Tower Defense and Arcade elements in a 60s-style Sci-Fi setting. Let's call it a #PAC-TICS Game! Be part of the resistance and unveil V-Eyes conspiracy plans. Log yourself into the cyberspace grid and learn how to capture Clusters, produce helping Nodes and avoid enemy Scanners! Select between Campaign, Survival, Local 2P Coop / Versus modes and evolve your Pac-Tics! Hack through infinite different stages and bossfights. Unlock Mods and upgrade your H4C-Kit to match your playstyle. Create unlimited new stages with the integrated Stage Editor and play your own creations! Show your skills and fight for worldwide time-attack leaderboard positions alone or with a friend. Enjoy a unique, polarity mechanic based PAC-TICS game with endless replayability. Can you master the Cyber Complex?
Syndrome
Release Date: July 28, 2017
$19.99 USD
Syndrome is a survival horror game set in the future,  where the player controls a character who wakes up in a spaceship, with no memory of what happened.
The spaceship is adrift in space, and most of the crew is dead or insane. The rest is changed…
You'll need to survive and find out what's going on and what happened to the crew. Sometimes the hostiles can be taken out, but most of the times the best strategy is to run and hide.
The game is played in first person view. While exploring, the player can pick up and interact with objects like doors, keypads, computer consoles, drawers, machinery, etc and use weapons (both melee and long range).
The enemy units are powerful and numerous, which means that the player must be stealthy and evade combat when possible. There are weapons aboard the ship, but ammo is very limited.
● Claustrophobic horror: the action takes place inside a spaceship. There are countless horrors inside, both physical and psychological.
● Fight or hide: there are weapons on the ship, but not enough ammo to take everyone out. Use them wisely.
● Engaging storyline: nothing is what it seems. Something very bad happened aboard the ship, and it's up to you to find out what's really going on.
● Reactive enemies: they'll follow noises and investigate any disturbances.
● Interactive scenario: there's plenty of exploration to do inside the ship, and many things to discover.
There are plenty of Xbox One games to keep you busy this week and throughout the rest of Summer! Did you grab any of these new titles? Let us know down in the comments below!
Mulehorn Gaming receives a small commission for purchases made using our affiliate links. Thank you for your support!