On Thursday, June 10, 2021, we got some groundbreaking news from Microsoft. Xbox announced that xCloud is coming to TVs, Chrome, Safari, and Edge enabling players to game from almost anywhere. This could change the way people gain access to next-gen games everywhere. Join CoffeeJunky as he goes over the details.
Xbox is a game changer!
Xbox Game Pass members play 30% more genres and play 40% more games. And more than 90% of members said they played a game that they would not have tried without Game Pass.
When the Game Pass launched, I do not believe that anyone really expected the kind of staying power that it would have.  This subscription service continues to change the landscape of gaming.  It fundamentally removes barriers for both developers and players alike.  Indie developers, who are often not able to compete with the marketing of AAA games, are able to leverage the Game Pass for discoverability.  Gamers are then enabled to take a chance on a game that they may not have tried had they needed to come up with the full price of the game.
"On average across the Game Pass library, partners see engagement go up by more than 8x when they enter Game Pass."
Not only are gamers playing more games but they are highly engaged in the games that Game Pass has to offer.  This speaks to the fact that the gamers are not only finding games to play and then jumping ship to another game but that the quality of Game Pass means that the players like the games that are in the library and are more liable to stick around to play a game and be a part of the community.  In other words, this is Xbox saying we have built up this high-quality library of games that our players enjoy.  This association is then very appealing to developers and publishers who are looking for more visibility on their game to drive sales through the inclusion of their product into the Game Pass.
There has been some discussion around how fans should pay full price for a game to really show their dedication to a franchise and support the developers. In this article by GameRant, a former developer for Days Gone states just that and goes as far as to say that gamers should not complain when sequels are canceled when they did not pay the full price of the game. Some also attempt to paint the Game Pass subscription service in a bad light because they are only purchasing a subscription and not the game itself. They then argue that developers do not meet their sales thresholds and miss out on bonuses for games that sell well. Check out these next two statements from Xbox's announcement yesterday.
"The new Square Enix game Outriders is in Game Pass and was also the #1 selling digital game on Xbox during its launch week and a top 10 selling digital game on Xbox in the month of April. Game Pass helped introduce millions of players to the game."

"During launch week, MLB: The Show 21 was the biggest sports game of the past year on Xbox and the second biggest sports game of all time on Xbox. Game Pass added millions of new fans and grew Major League Baseball's player base significantly. MLB: The Show 21 was also the #1 selling paid game on Xbox for the month of April."
In regards to the examples of Outriders and MLB: The Show 21, both games were playable for free in the GamePass. Still, each game obtained incredible sales, extended its reach, and became the #1 selling game at launch. It goes to prove that the power of GamePass is not only the ease with which new games can be experienced but that players also tend to buy those games, take advantage of the member discounts for doing so, or share their positive experiences with their peers about the games who then purchase them because of their recommendations. In short, I disagree with the former argument.  Gamers should not be held liable for a game not doing well.  Gamers should not be reprimanded for how they purchase their games.
xCloud – Game on!
Xbox has been leading the charge into cloud gaming via xCloud's integration with GamePass. I am loving using the Xbox Game Pass to stream games to our mobile phones using controllers like the Backbone controller and Razer's Kishi controller. It is also very handy to stream games from the console to the Xbox app to free up a tv, or to just try out a new game without having to wait on the game to install. Recently, xCloud began beta testing for the Chrome browser and Explorer. The beta for internet browsers will be ending soon and all Game Pass Ultimate subscribers will be able to game stream. All of these options provide for more ways to enjoy playing games on the go and require no hard drive space and minimal load times.
"In the next few weeks, cloud gaming on the browser will open to all Xbox Game Pass Ultimate members. With Edge, Chrome, and Safari support, players will be a click away from gaming on almost any device."
xCloud on TVs
Today, Xbox announced that it is working with TV manufacturers to embed the Xbox experience directly into internet-enabled TVs. No extra hardware will be needed only a controller. Don't have an internet-enabled TV? Then don't fret because you can get in on the fun too. Xbox announced that it is building its own game streaming devices for TVs and monitors that are designed to reach gamers via the xCloud on any TV or monitor with no console needed. This game streaming stick is a huge development that will most certainly be welcomed by many gaming enthusiasts.
Why is Xbox continuing to develop and push xCloud?
Game streaming is an emergent technology. When done wrong it can feel detached, laggy, and be a generally unenjoyable experience. I have been able to play xCloud in the early days and I can appreciate how far the tech has come. It still has a ways to go before it can capture the hardcore gamers for titles like Call of Duty or other FPS titles that require quick reaction times. Console gaming will continue to be the premium experience for those who are e-sports enthusiasts.  Still, game streaming is a great way to play games on the go and in a casual capacity. Couple that with the Game Pass library and it is an impressive new way to enjoy gaming absent from long and cumbersome game installs.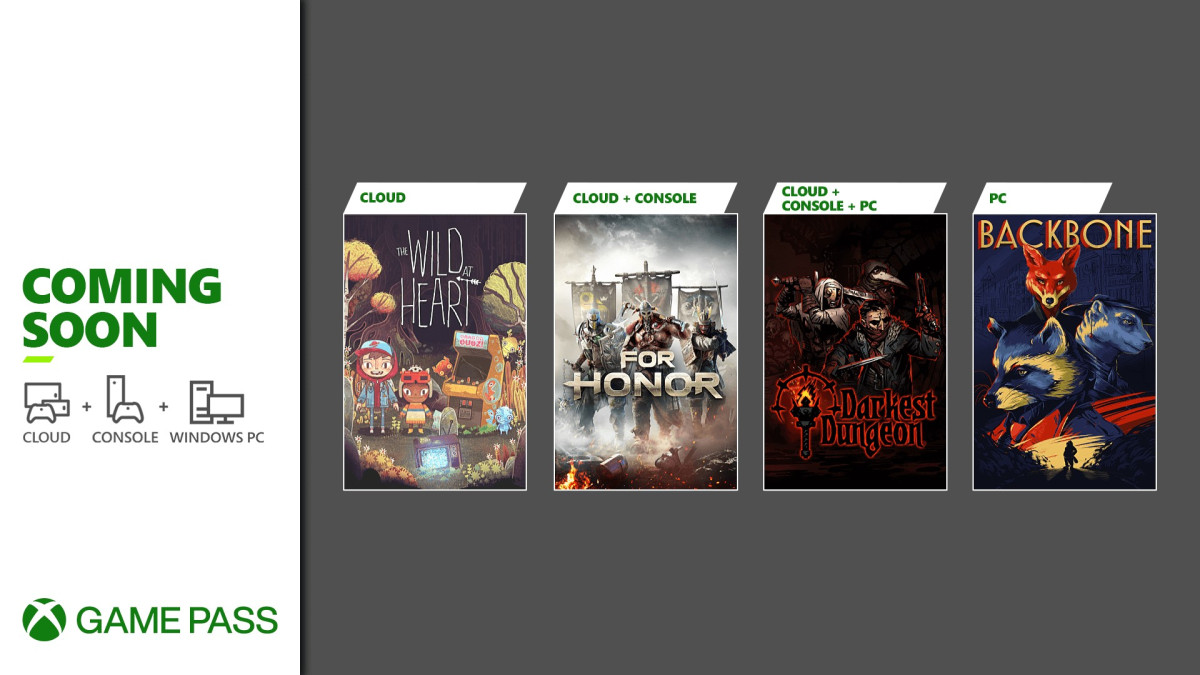 Xbox includes accessing the xCloud game streaming via the GamePass, which is a low-cost subscription service for a plethora of games on demand. I really appreciate the beauty of xCloud freeing up my hard drive for games that I do not play on a daily basis. Games are becoming larger year-over-year. A couple of Call of Duty games can easily eat up a couple of hundred gigs of memory.  While most games weigh in between 30-60 gigabytes. Because the games are in the cloud, they are ready for you when you are ready to play them. This allows gamers to try out new games in the cloud easily, quickly, and with little to no barrier for entry. Some internet service providers still have data caps in place. Overcoming this hurdle allows for the box to easily sell GamePass subscriptions and in turn sell the scale and reach of GamePass to developers as a great place to feature a new game for the purposes of discovery and accessibility.
Gone are the days where a $350-$500 console is required to play AAA titles on next-gen tech.
The Xbox Series X/S consoles were launched last holiday season alongside the PlayStation 5. All of the next-gen consoles have been met with implementation delays as the data chip shortage continues to limit both companies' capacity to produce them fast enough to meet demand. In the context of this, Xbox announced today that they are in the final stages of updating their data centers with Series X technology that will enable the X Cloud with next-gen capabilities to play Series X/S optimized games.
"We're in the final stages of updating our Microsoft datacenters around the world with our latest generation of hardware, the Xbox Series X. This means gamers will see faster load times, improved frame rates, and experience Xbox Series X|S optimized games."
This is absolutely mind-blowing. While we all are still unable to purchase a console, Xbox is promising, that in the near future, we will be able to stream games on the same hardware that is not even on store shelves yet. This may be the best generation of Xbox gaming ever, my friends. Microsoft continues to deliver positive gaming experiences by lowering or eliminating barriers to gaming. The Xbox Series X is priced at $500 MSRP, but scalpers, high demand, and low production of the necessary components needed to make them have kept the consoles out of the hands of many.  Xbox One and PlayStation 4 continue to be the largest gaming platforms and it will remain that way until the next-gen consoles are adopted at a larger scale.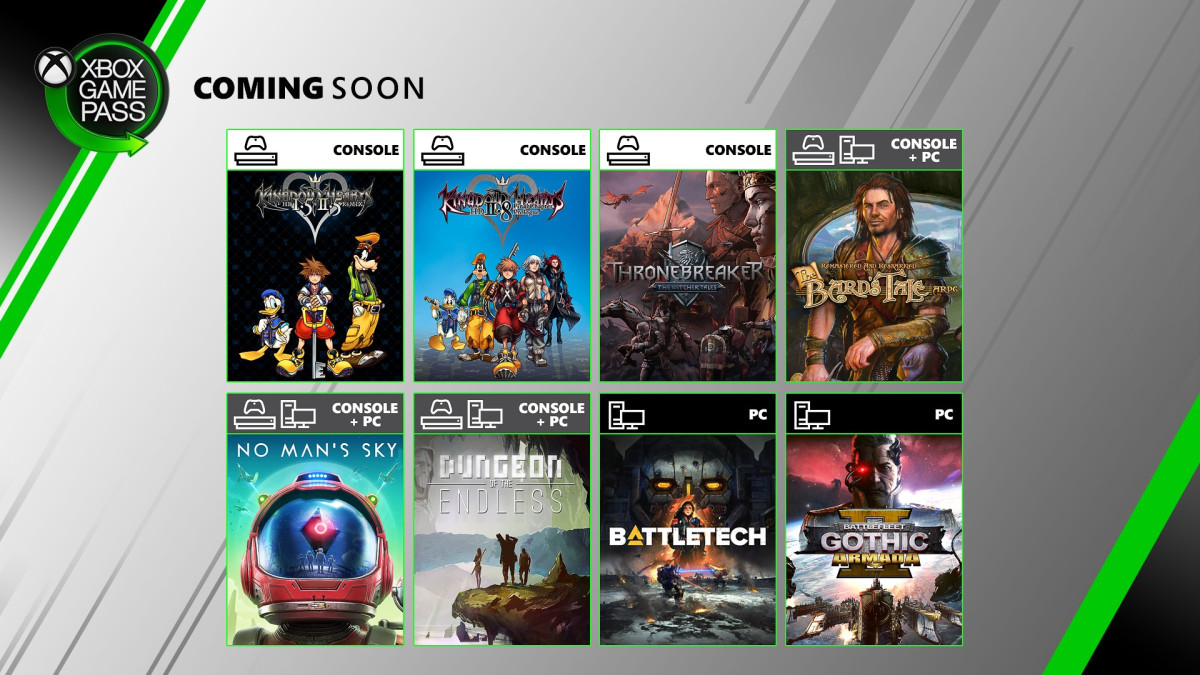 Xbox has effectively managed to leap over this hurdle by leveraging its game streaming technology to deliver next-gen tech for a low monthly fee.  With that being said,  it will be some time before the internet networks are capable of providing the same experience of having a console in your home.  Still, this strategy allows for people to once again sample the games and decide if spending their hard-earned money on a Series X is something that they want to do.  If that choice to buy-in is made and money is an issue, then Xbox offers the All Access program which allows for players to step into the gaming world for a low monthly fee, absent from interest payments.  Check out the pricing!  This model is similar to how one would purchase a mobile phone.  Pay the low monthly payments and enjoy your new device and connectivity to the Game Pass library. The plan includes a two-year agreement
What do you think of all of the cloud gaming news that was announced?  Do you play on xCloud? What games play best via stream?  Sound off in the comments.  Stay tuned to MHG for more E3 news!  Follow me on Twitter or Twitch for all of my gaming shenanigans and musings.  Stay classy, treat each other well, and blow it up!