Greetings, Guardians! Another weekend in Destiny 2: Shadowkeep has arrived and with that brings many things to do and even more to anticipate in the coming week. Let's take a look at the highlights of the most recent TWAB and discuss Xur's wares so you can be best prepared to tackle This Weekend in Destiny!
Wrapping a New Quest with a Bow
If you've yet to log in to Destiny 2 this week, stop by Banshee at the Tower and pick up your quest for the new Exotic Heavy Bow, Leviathan's Breath. This quest comes exclusively to Season of the Undying owners and should take you a few hours to complete if you focus correctly on getting it done. The quest starts you off by finding Banshee's Workshop hidden in the Tower. After that, you will need to complete strikes or Gambit matches to progress the quest. Nightfalls or Gambit Prime matches earning you more progress per completion. Next, you will need to get precision kills with bows on either Vex or Cabal enemies. 
The quest can be completed relatively easily in the Castellum on the Leviathan or while you're completing your weekly Vex Offensive challenges. Once you've completed that, you must complete a level 900 version of "The Arms Dealer" strike with some pretty harsh modifiers. This activity is match-made, but I would recommend going in with a coordinated team if possible. Lastly, you head back to Banshee where he gives you a code for the locked case in his workshop. Traverse back through the Tower's ventilation and retrieve your exotic reward. As someone who doesn't use bows too much in Destiny, I found this fun to challenge myself in using one and the strike was difficult enough to satisfy my hunger for challenging content. I'd suggest taking the time to complete this quest if you haven't done so already!
The Festival Returns
On Tuesday, October 29, Festival of the Lost will return to Destiny 2. The Festival is Destiny's Halloween event and doesn't miss the opportunity to look and feel the part. Last year, we were introduced to "The Haunted Forest", a time attack version of the Infinite Forest plunged into darkness. Challenge yourself to earn themed rewards like costume masks of past enemies and the event weapon "Braytech Werewolf" Auto Rifle. If the Werewolf is anything like last year's "Horror Story" Auto Rifle, it should quickly become a favorite amongst many guardians. As with all other events, Tess will also have her inventory stocked with new cosmetics for direct purchase. Start your festival by seeing Eva Levante in the Tower sometime after Tuesday's reset!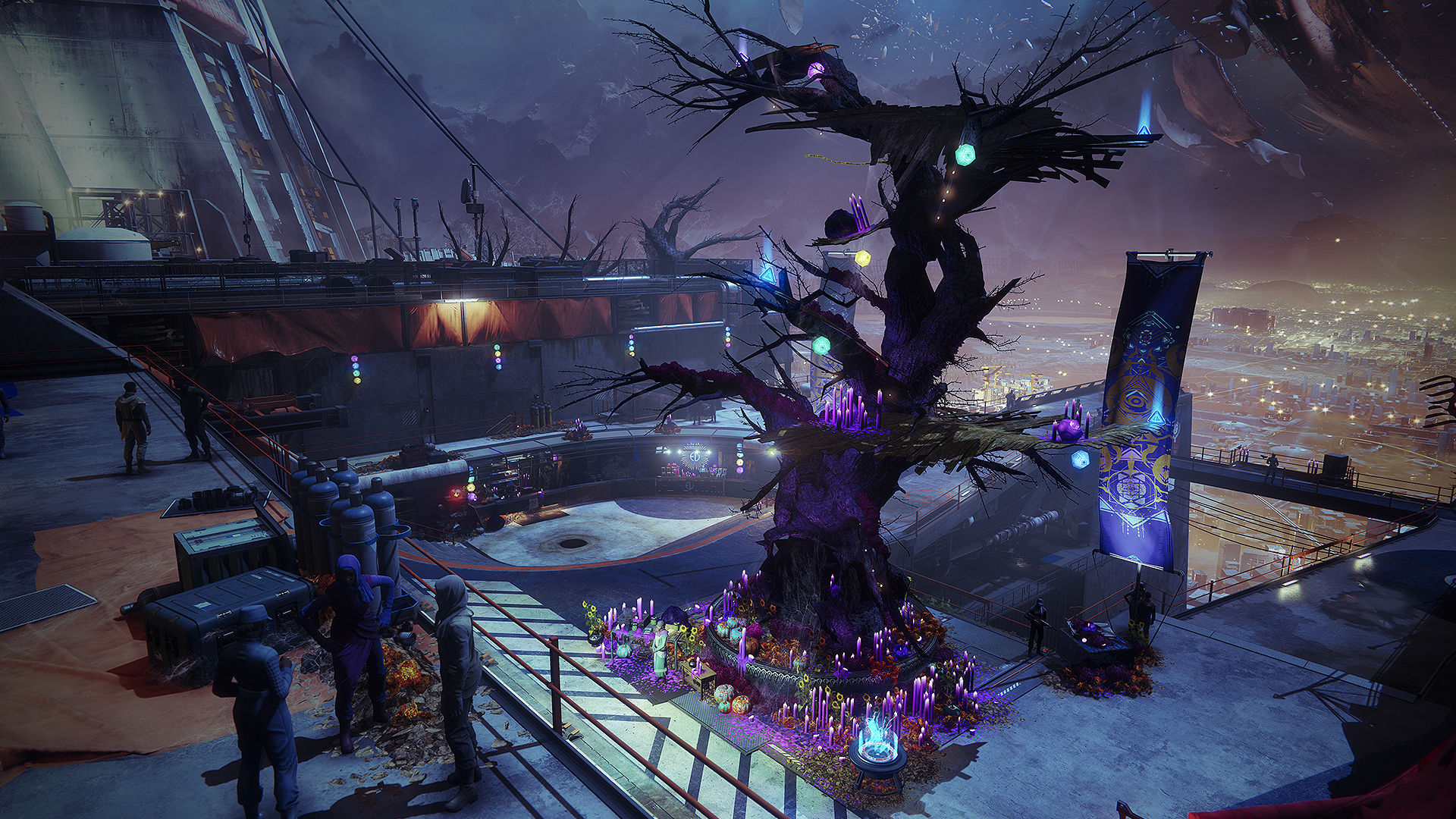 Looking Ahead to More New Things
It goes without saying that even the more avid players in Destiny 2, like myself, have had a plethora of things to do week-to-week including many new challenges and this week will be no different as we will see three more new activities after reset on Tuesday.
First up, another new exotic quest will be available. This time, we're chasing the Xenophage Heavy Machine Gun. If you were at GuardianCon or paying attention to Bungie's Social Media this summer, you may have seen this in picture or in person. We have yet to see what kind of perks this weapon will have, but Machine Guns have been very good in the current Destiny 2 sandbox, so I'm very excited to learn more about it and complete the quest to obtain it.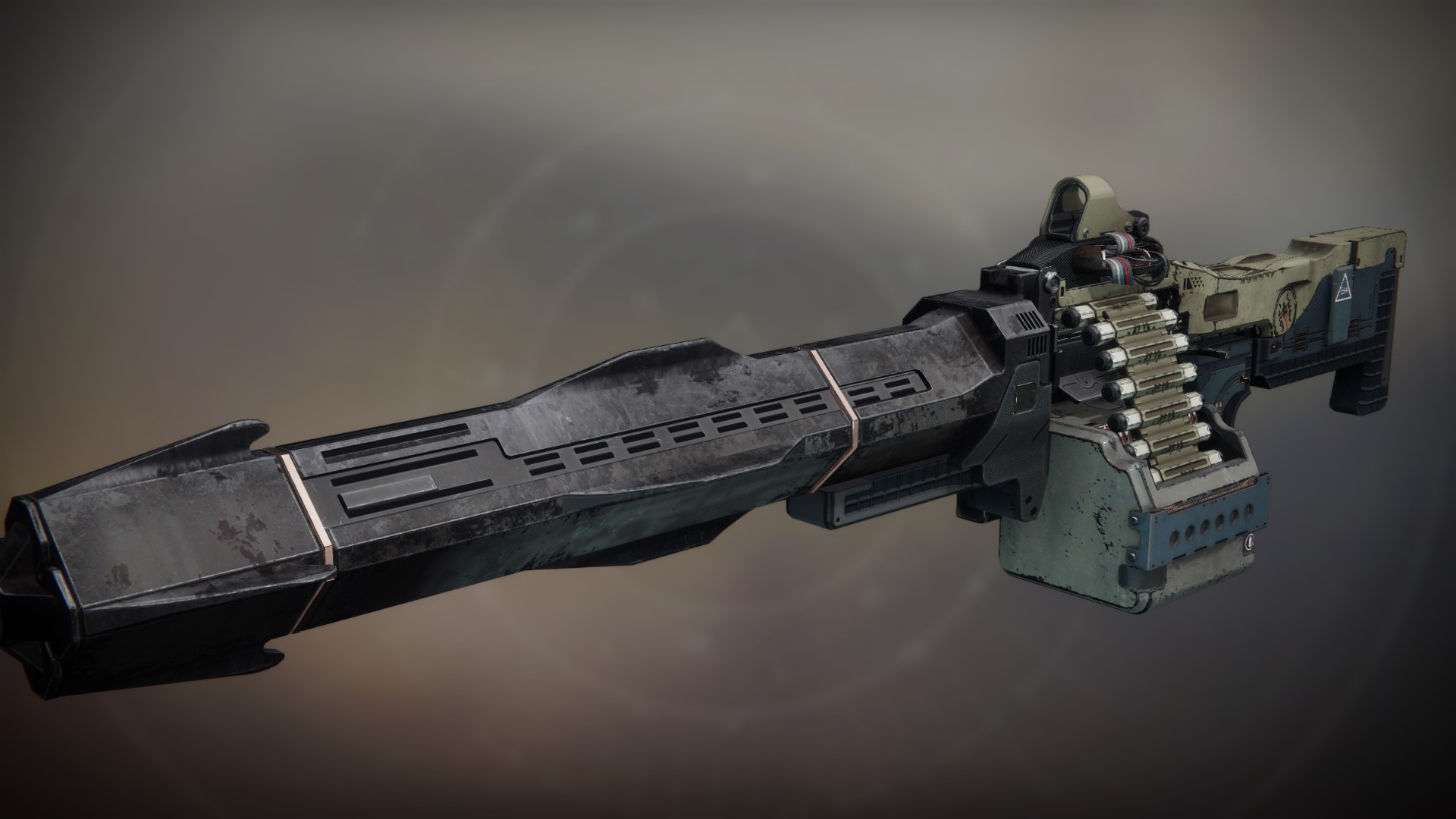 Next, we will have a new game mode for the Rotator Playlist in the Crucible called "Momentum Control". This gamemode highlights gunplay somewhat similar to Halo's SWAT gamemode. Weapons have been amped up, kills trigger your ability regeneration, respawns happen more quickly and heavy spawns more frequently. While the gamemode is active, there will be no HUD and active supers have increased damage resistance. It all sounds like an interesting new experience for the Destiny competitive experience and I'm excited to check it out myself.
Lastly, this seasons dungeon will be available for all Guardians who own Shadowkeep. The Last Dungeon, "The Shattered Throne" could be simply described as a "3-man raid" and I don't think that's an unfair assessment. Assemble your fireteam or go in alone and earn more of that pinnacle power we all so eagerly desire.  Visit Eris on the Moon on Tuesday to start your journey to the unknown.
Visit an Agent of the Nine
Xur has returned and this week he is in the Tower. While his will is not his own, we should thank him for bringing some fantastic 2.0 armor for everyone to upgrade their past favorites. You can get Xur's armor offerings for 23 Legendary Shards and the weekly weapon for 29 Legendary Shards. If you haven't completed your exotic collections before Shadowkeep, you can purchase a Fated Engram for 97 Legendary Shards or just hope to get a good roll on an upgraded 2.0 exotic from Year 1 or 2. Let's take a look at his inventory. 
WEAPON
Suros Regime Auto Rifle
TITAN ARMOR
Synthoceps Exotic Gauntlets. Their Exotic Perk, Biotic Enhancements, will grant increased melee lunge range and improved melee and super damage when you're surrounded. These have a total stat roll of 48 with high mobility, resilience and strength and comes slotted with a solar polarization.
WARLOCK ARMOR
Geomag Stabilizers Exotic Leg Armor. It's Exotic Perk, Close Enough, will top off Chaos Reach Super Energy while sprinting when it's meter is close to full. Doing damage with Chaos Reach while wearing Geomags will also extend it's duration. It's total stat roll 49 with high mobility, high intellect and has an arc polarization.
HUNTER ARMOR
Liar's Handshake Exotic Gauntlets. The Exotic Perk, Cross Counter, allows you to hit enemies with an extremely powerful melee attack after using an arc melee ability or being hit by an enemy melee attack. The total stat roll is 48 with high mobility, high strength and comes with an arc polarization.
We know Destiny is best played with friends, so if you're looking for an active group for raids, PvP or other challenging activities, consider joining The Mules of War. 
Keep joining us weekly for our TWAB highlights and Xur Inventory Breakdown. Until next week, Guardians…when in doubt, BLOW IT UP!