It's that time ladies and gentlemen where we do a round-up of what's going in the collecting community and talk about what new figures that have or are set to release. There are so many great manufacturers releasing some awesome collectibles. So without further ado, let's dive on in.
Rise Baby Yoda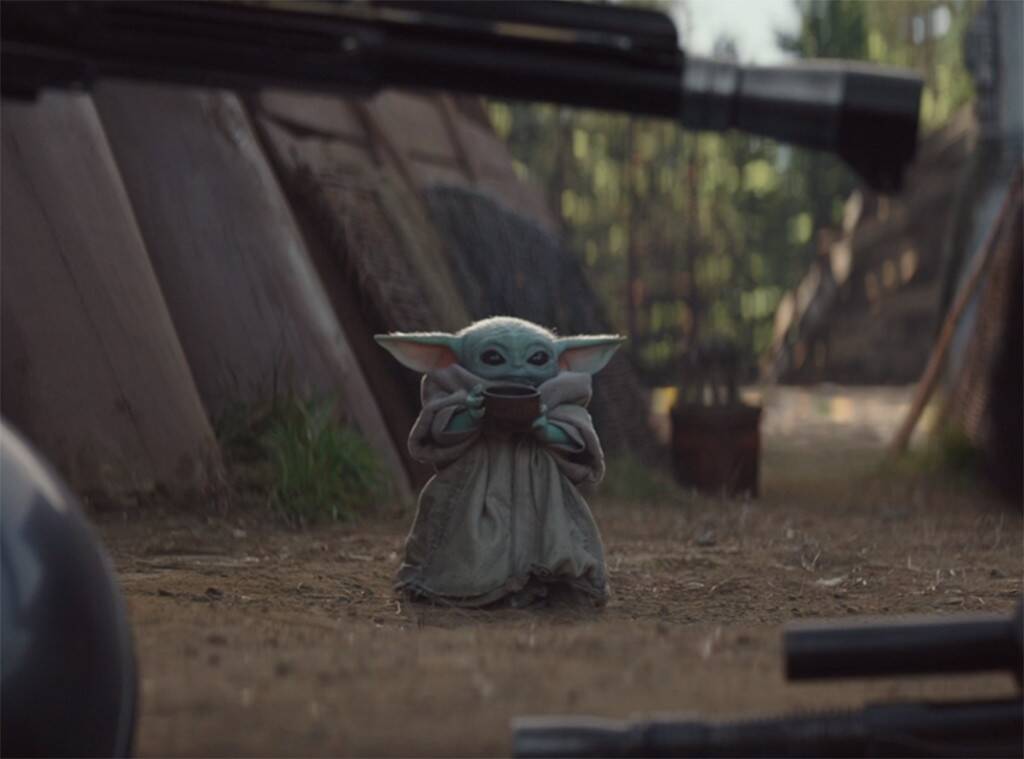 With the recent release of Star Wars: The Mandalorian on Disney+, there's so much talk and hype over The Child aka Baby Yoda.  As the memes began rolling in and him knocking out Kermit the from with tea, it didn't take long for people to start asking, when will the pops start coming out? It seems Funko has heard the people because it didn't take them long to show glam shows of the Baby Yoda pop. It seems Funko is going to release many variations of this pop, they have shown him in 10"  form, the standard 4" bobble-head, a Target exclusive flocked (fuzzy) variant and an 11" plush from Mattel. These are available for pre-order at Target, Entertainment Earth and GameStop.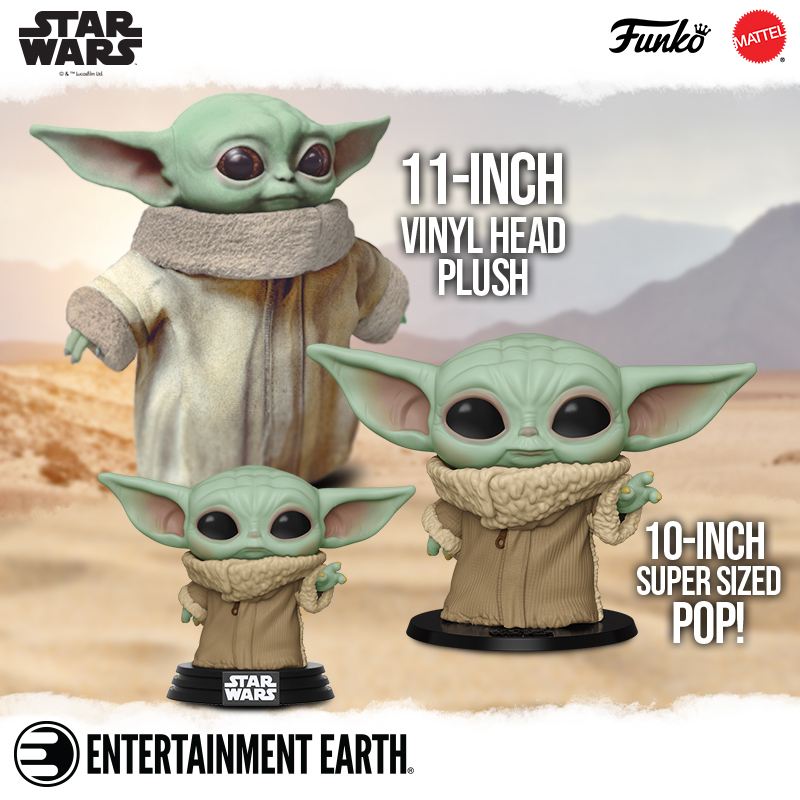 Star Wars: Black Series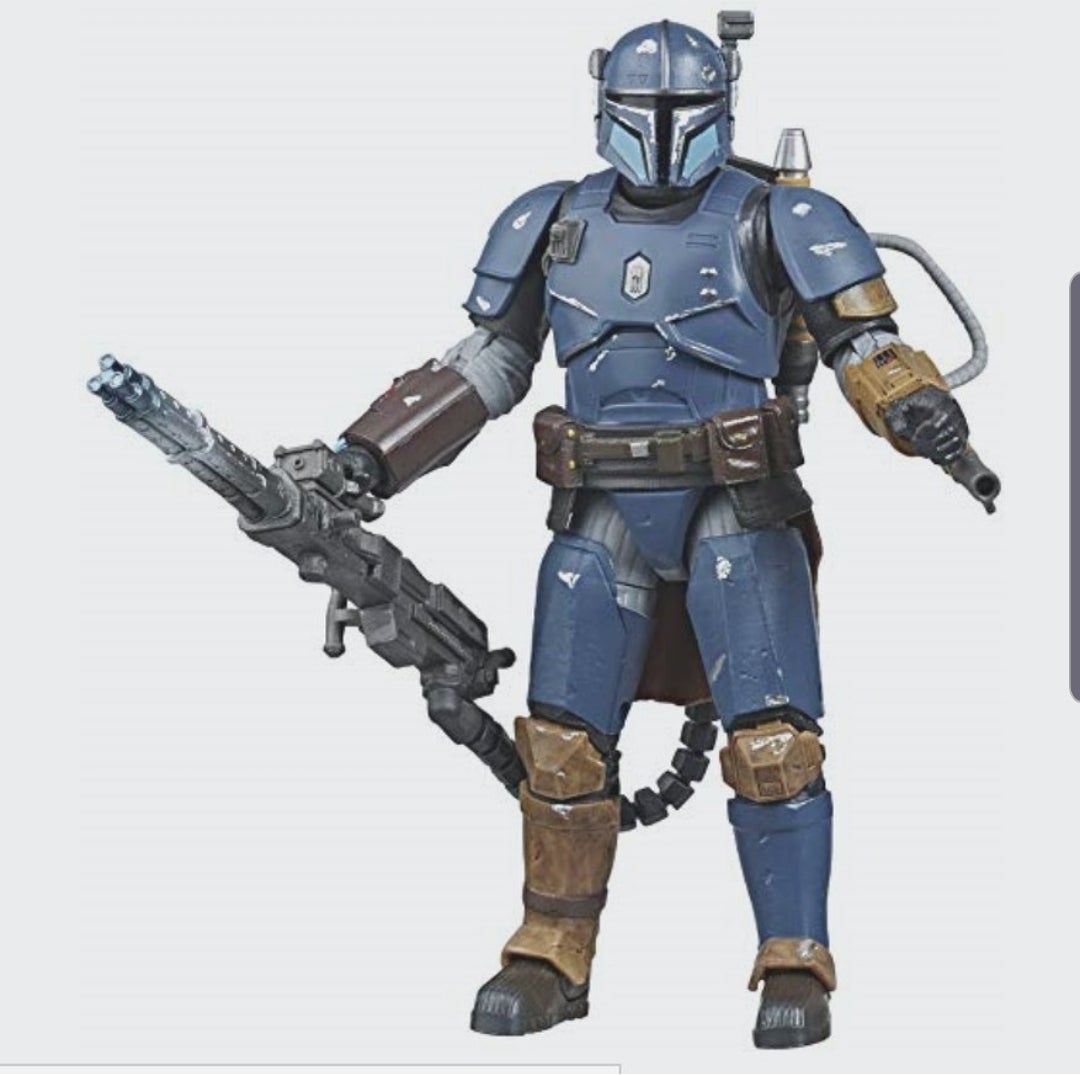 Continuing on The Mandalorian wave, we have the Black Series figures from Hasbro Toys. Same as the Marvel Legends figures, Star Wars black series are 6 in figures that are based on characters from the movies, tv shows or series, comics, video games and books from the Expanded Universe and canon. These figures are also posable and come with there respected accessories depending on the figure. Best Buy has an exclusive Heavy Infantry Mandalorian Deluxe Figure which looks amazing. It's all blue with hints of dark and light brown, he has 4 points of articulation ( 4 articulated limbs) which allows you to create some dynamic poses and comes with what looks like a Gatling gun, talk about some heavy power. This action figure is available on Best Buy's website for $29.99.
NECA: TMNT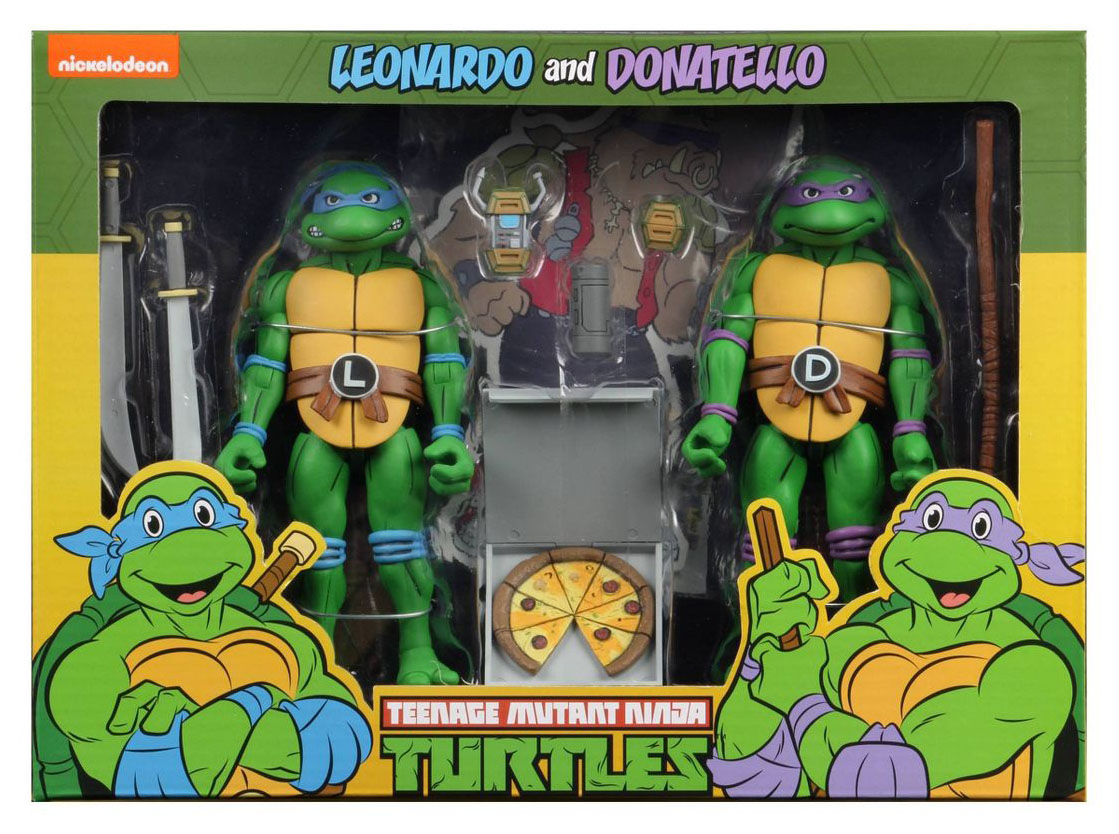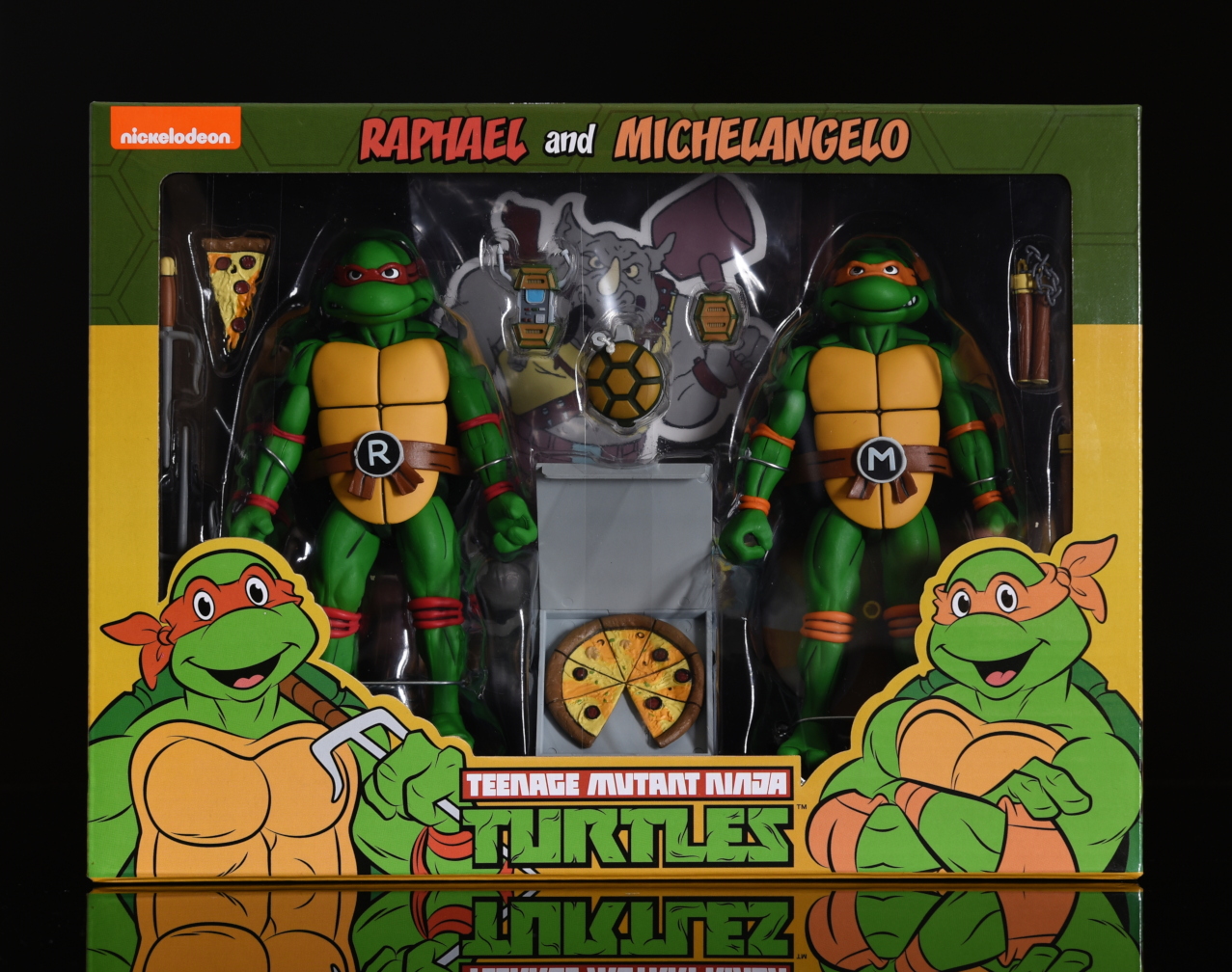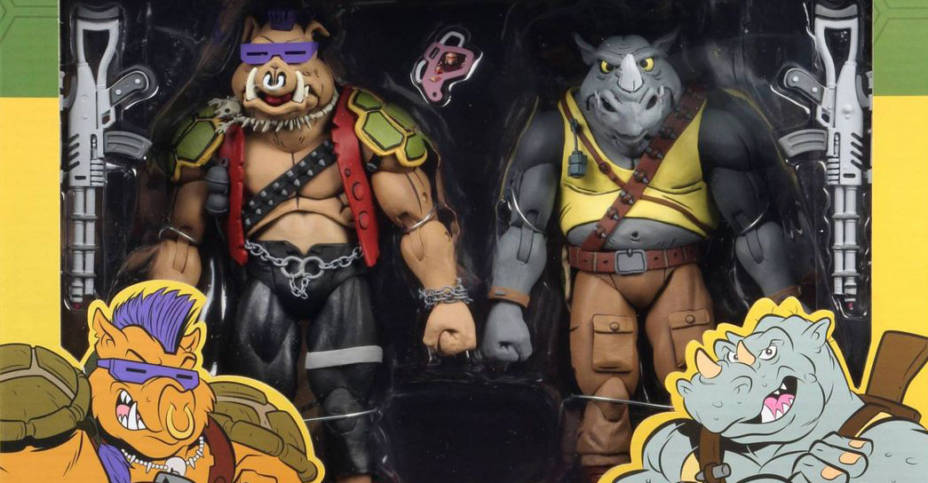 Did someone say nostalgia? NECA has definitely outdone itself when it comes to these figures that we are about to talk about. NECA or The National Entertainment Collectibles Association produces collectibles license from films, video-games, sports, music, and television. Many collectors love horror movie lines such as Halloween, Alien vs Predator and Friday the 13th just to name a few but this time we will be talking about Teenage Mutant Ninja Turtles. We can not lie when we say these are some of the best figures we've seen as of late, the original animated series is one of our favorite past time TV series. NECA has released the turtles before but this time they added a more animated flair to the figures. The figures are exclusive to Target and come in a two-pack which means you can either get Leonardo and Donatello or Rafael and Michelangelo. There's not a lot of room for articulation with these figures but you are able to pose them nicely along with the other turtles and come with a boatload of accessories. As great as it is owning the Ninja Turtles and adding them into your collection, NECA has also released there foes in Bebop and Rocksteady, how amazing is that. The detail of these two figures are astonishing, they look exactly like they did in the animated series. What really caught our attention is the fact that the glasses and mouth both move on Bebop and Rocksteady's mouth moves as well (Amazing job on the detail NECA). If you are looking to purchase these figures, we wish you the best of luck because they are extremely hard to find and being that we live in the New York area it's 10x harder as we still can't find these figures at any Target. Each 2-pack is priced at $49.99 and is available (if you are lucky in-store or online). 
Marvel Legends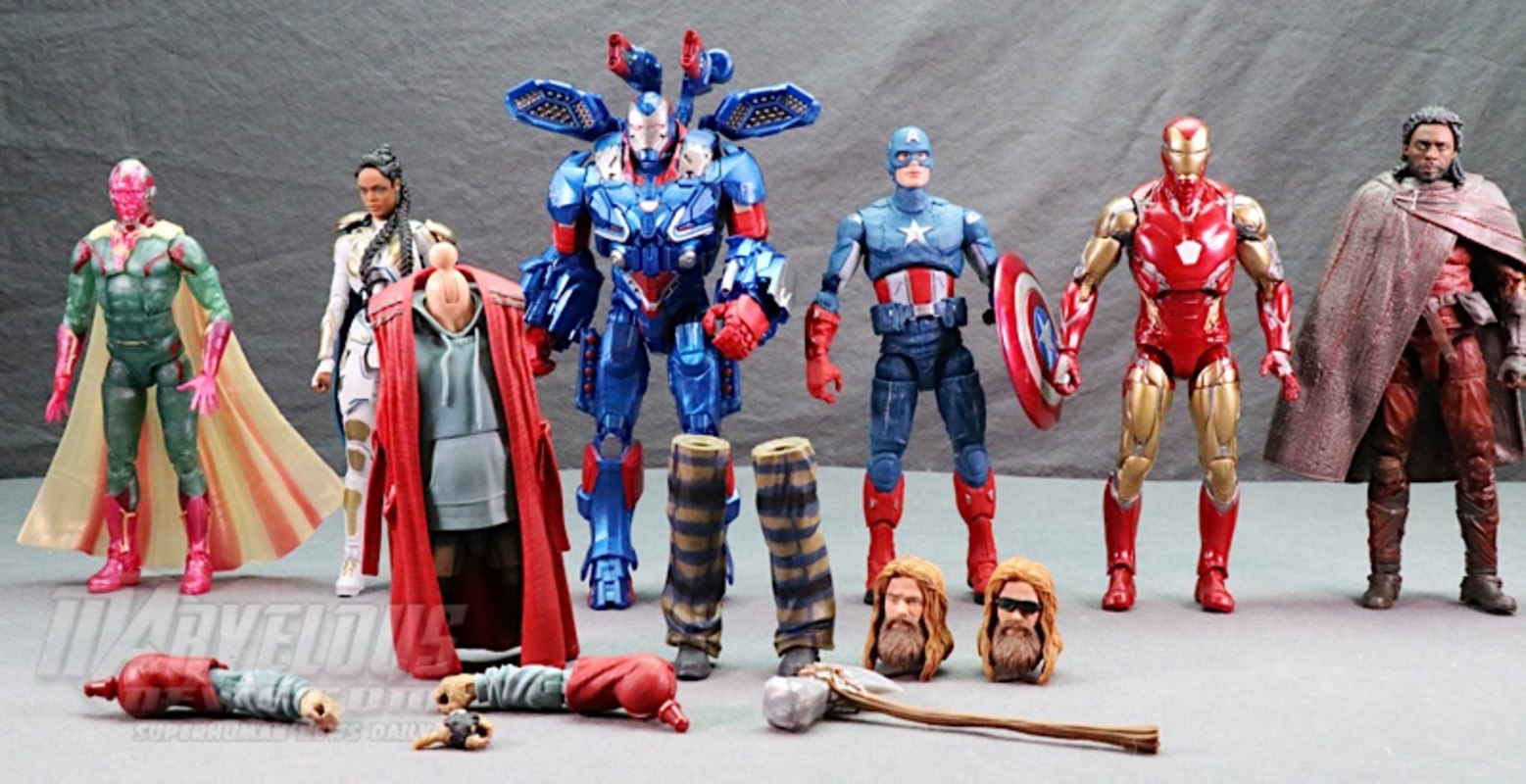 On the Marvel Legends side of things, Hasbro has released the 6 pack build a figure wave that many fans have been hunting for. The figure that they are seeking to build is Bro Thor or The Big Lebowski Thor to some and in order for you to build this figure, you will need to purchase the Captain America, Iron Patriot, Valkyrie, Heimdall, Vision, and the man himself Iron Man Mark LXXXV. Each of these figures comes with a piece of Thor and if you want to build him you're gonna have to purchase them all. Now you can make it easy and purchase the whole set or you can be a true collector and go into the wild and hunt them down at any Gamestop, Walmart, Target, Best Buy or Walgreens. Depending on where you purchase these figures, they range from $18.99-$24.99.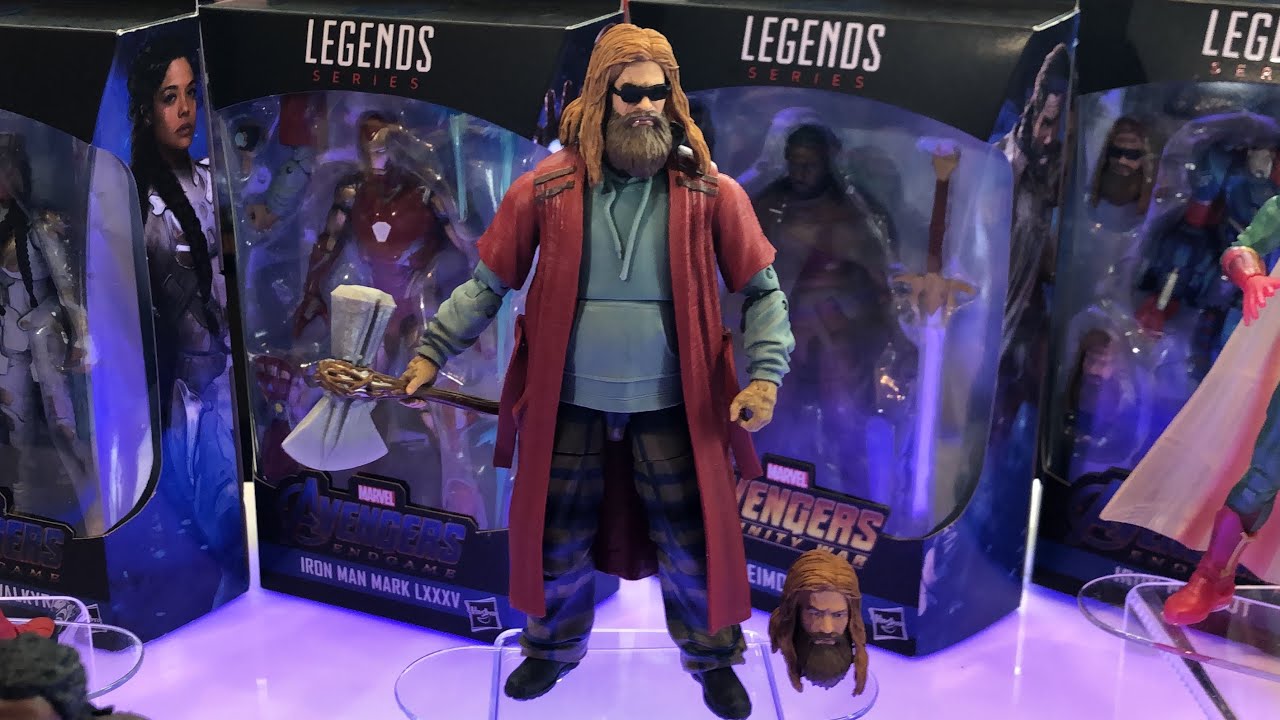 Draining The Wallet
As collectors, we truly love the art form of a lot of these figures, its amazing to see what creativity some of these manufacturers can come up with. As amazing as these figures can be, it becomes very costly to our pockets and at times we have to be good with our needs vs our wants. We can tell you right now we will go after those ninja turtle 2-packs and we will continue the hunt to find them. If you have more questions or are curious about what figures to get be sure to check us on the MulehornGaming discord or check out our hunts on YouTube, See you there!