It's that time again for the Toy Table Roundup! Toy company giants such as Funko and Mezco Toys continue to release some amazing figures. We will dive in to discuss what's new and set to release. We can't start a toy talk without the leaders of the collecting world.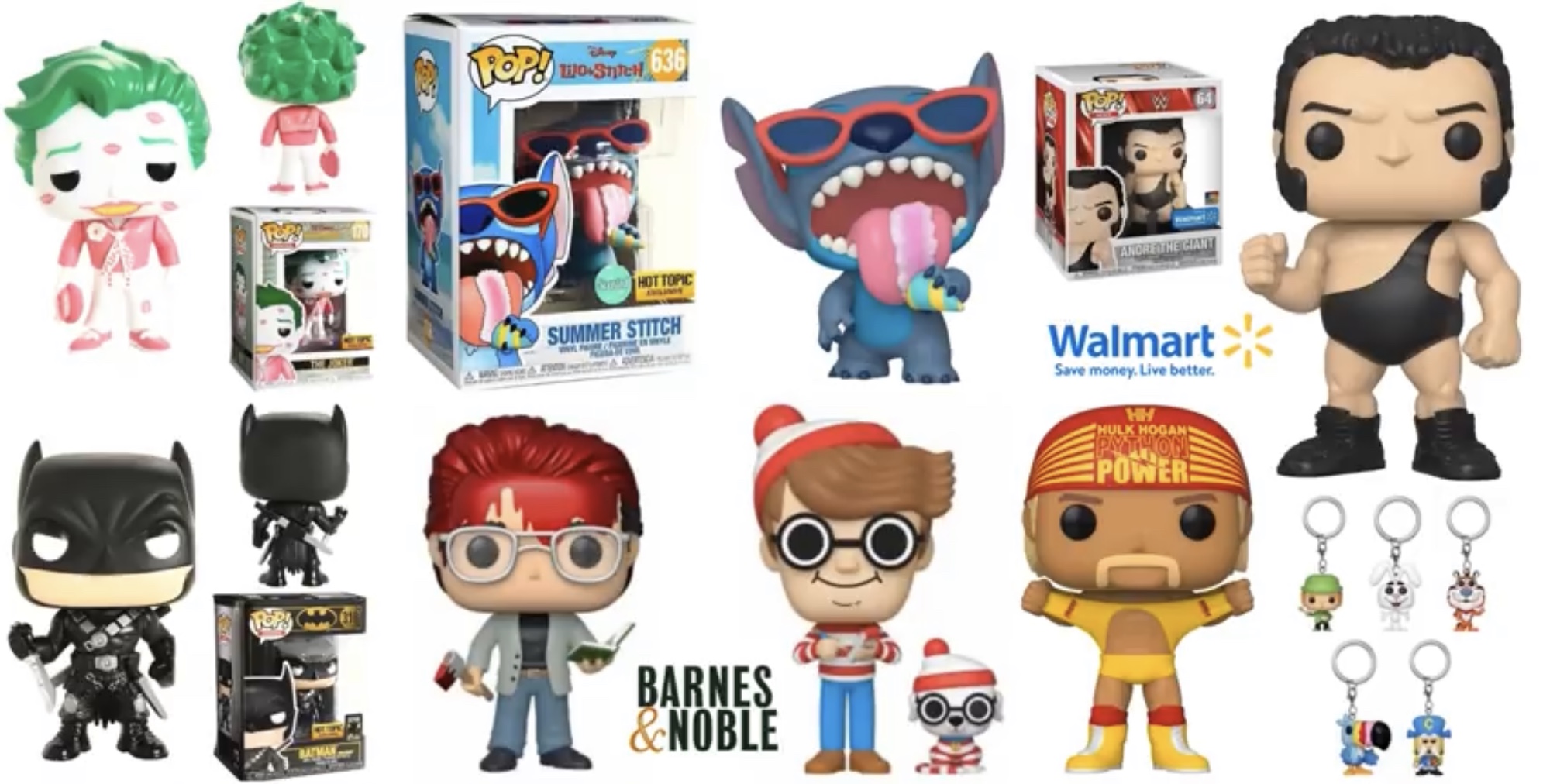 Who Has What?
As you can see from the image above. There are some pretty awesome store exclusives coming out. And we are going to break them down for you. This way you know where you need to go to find them. 
Hot Topic
Let's start off with HotTopic, first, we have the Bombshell Joker in the pink and white variant. Hot Topic has released other variants of this figure which are the black and white and the normal green and purple colors. Next up we have the Grim Knight Batman, which did take some criticism. This figure doesn't come with the many guns which the character is known for and instead Funko has only given him a blade. We feel this might be due to the fact that its small figure and all the gunshot it's still an amazing figure. Last but not least we have the summer stitch licking his ice cream cone. The amazing thing about this figure is that it has a scented sticker on the front of the back. All of these figures are currently available in-store and online but the stitch has been selling out so be on the lookout for availability.

Barnes & Noble
If you are looking for Waldo, you might be in luck. B&N has released an exclusive pop of Waldo and his pup Woof. This pop is a fan favorite to those who loved the Where Is Waldo books. If you are interested, head over to you local B&N and bring the book to life. Last for B&N we have Stephen King w/ Axe and Book. The best part of this pop, is the blood pouring from the top of his head. This pop is pretty cool if you are a big fan of his work.

WWE
Walmart has released some iconic pops if you are a die-hard wrestling fan. 1st we have Andre The Giant. For those who knew and watched him wrestle, knew he was a very tall and massive individual and Funko did a great job in making him a 6" figure instead of the standard 4". Last we have Hulk Hogan and he is doing his iconic tearing of the t-shirt. This pop is pretty funny because it looks like he's wearing a belly shirt with short arms (Really look at it, it does lol). Since its release, this pop has been selling out and restocking a few times a day. You can also check your local Walmarts to see if the made it to the shelves.
I Am Inevitable!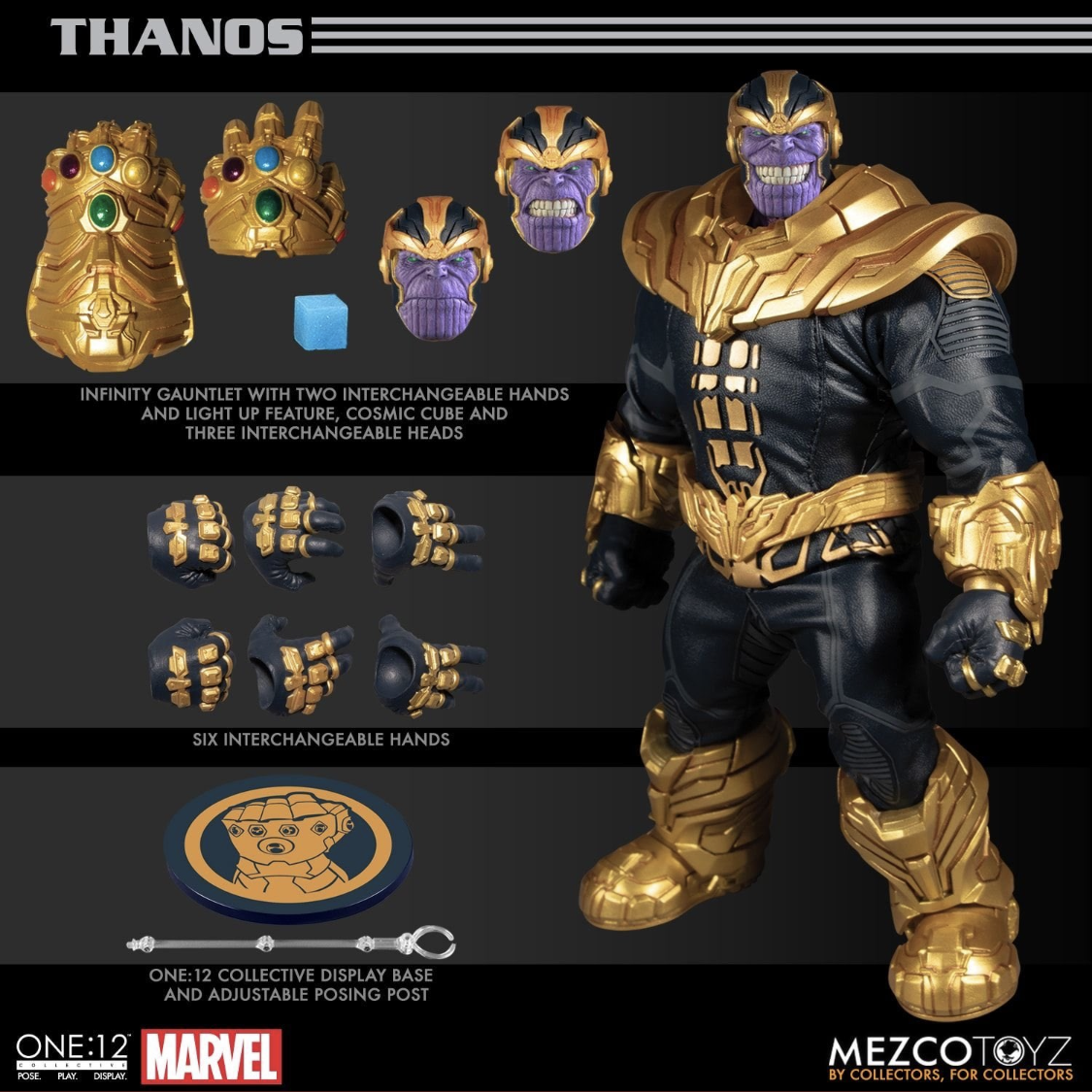 Mezco Toyz has done it again. The are set to release the Thanos One:12 figure with battle armor. This is one AMAZING figure and will start off by saying LIGHT UP FEATURES !!  It comes with 3 interchangeable heads, cosmic cube and infinity gauntlet with 2 interchangeable hands and light up feature. It also comes with 6 interchangeable hands and the base for poses. Thanos is up for pre-order on Mezco Toyz, BigBadToyStore and Entertainment Earth websites.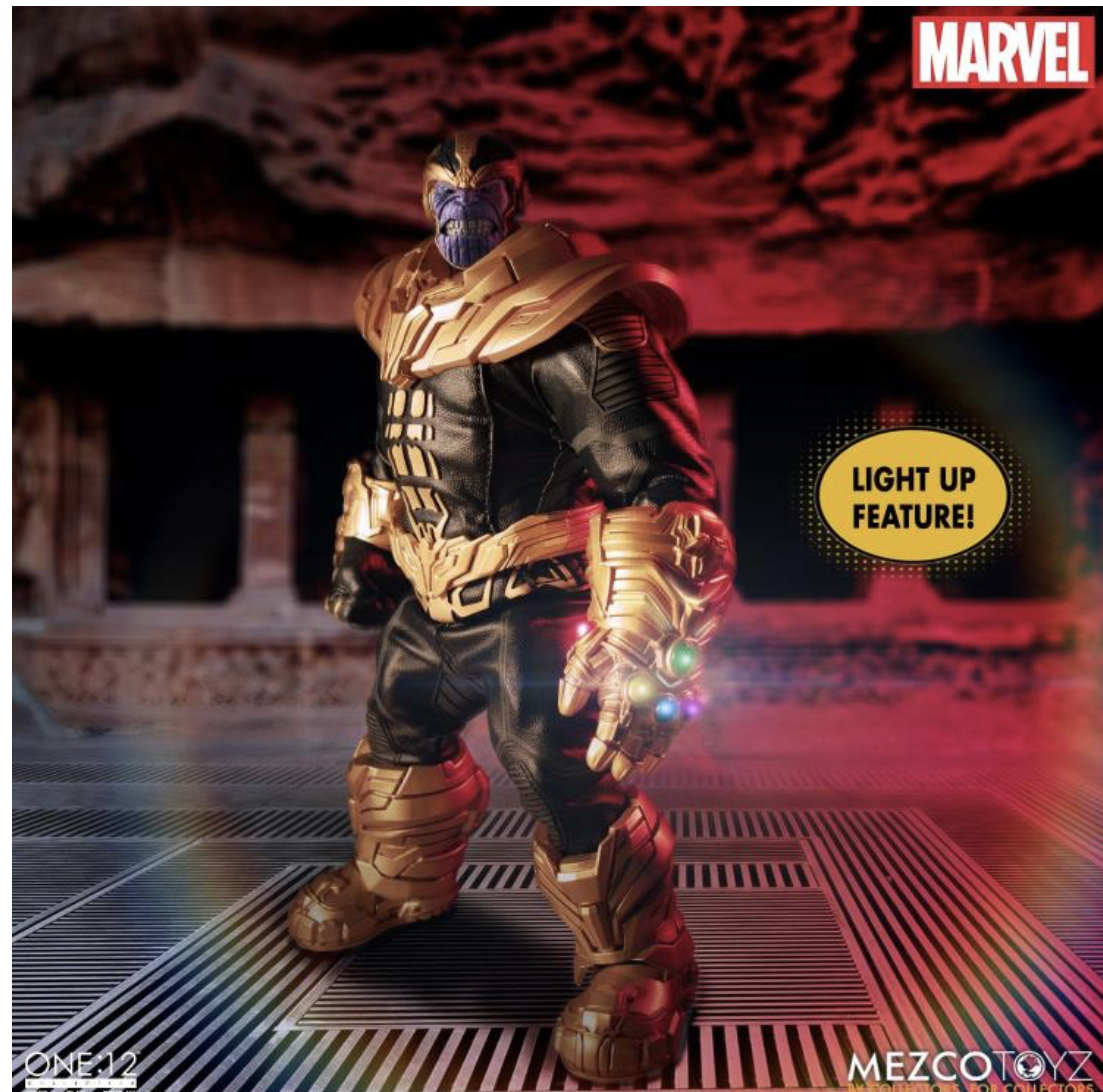 What's Next
The year has just begun and there are so many amazing figures dropping already. New York Toy Fair will be coming up soon, so stay tuned for more info on that. You can also catch us on our YouTube or chat in the Discord. Be sure to read up on all things nerdy on the main page.