What's POPpin With Funko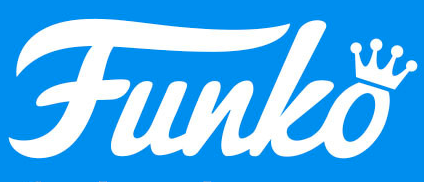 Funko Continues to their start of the year with some very strong releases. They are keeping the collectors intrigued with characters you just can't resist and allow us to dig a little deeper to understand.
Star Wars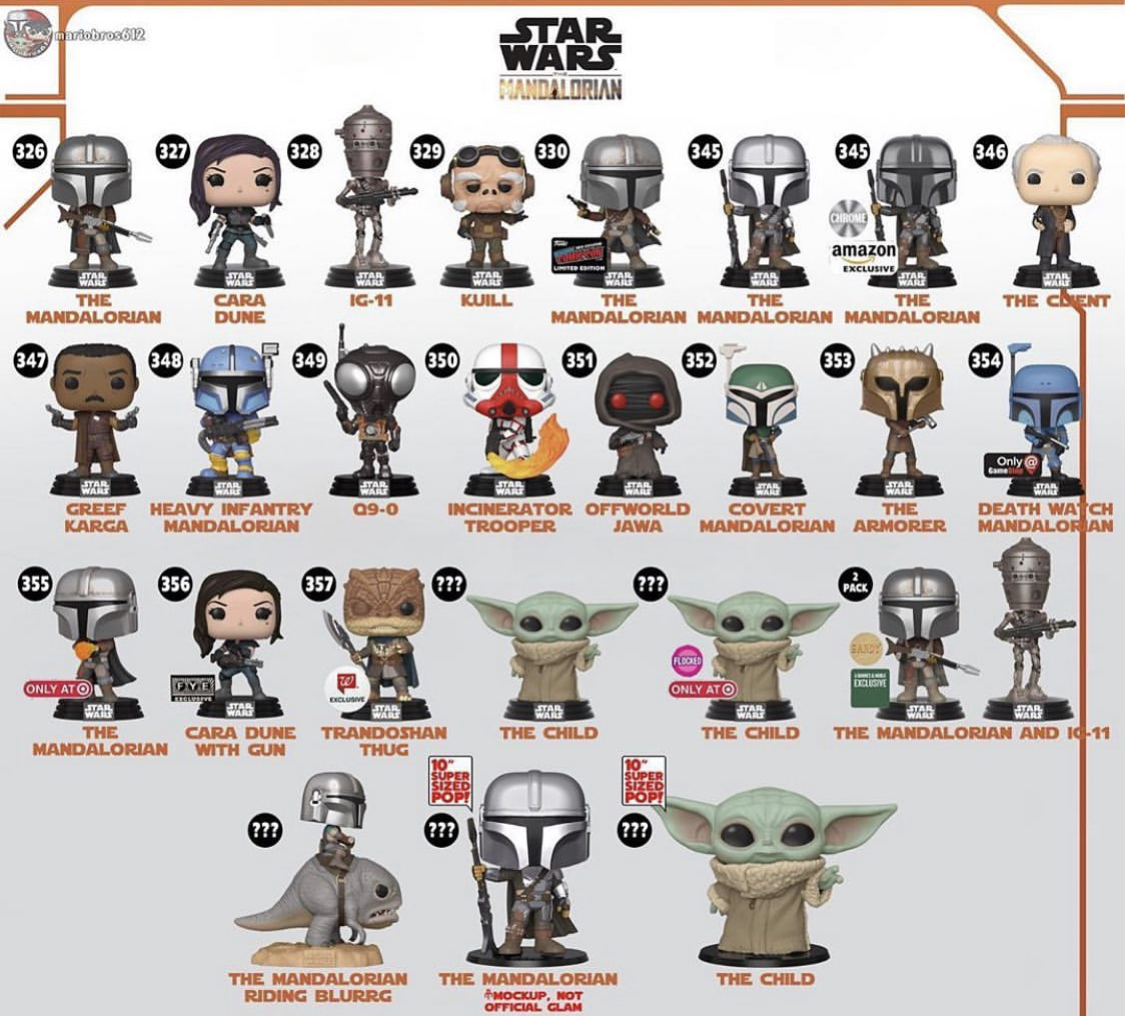 With the season coming to a close, The Mandalorian has become a stable for many Star Wars viewers. In our earlier articles, we discussed the rise of Baby Yoda (The Child) and Funko wasn't gonna let the demand for his figures go unnoticed. Funko has now released a full line of the magnificent series and these look amazing. The ones that really stand out are definitely the 10" Mandalorian and The Child which you can be ordered at Gamestops, Entertainment Earth and Bigbadtoystore. We can speak on a Funko pop collection line without speaking on the exclusive figures. The ones we feel that will be really popular are gonna come to the Target exclusives. For the Target exclusives, we have the flocked Baby Yoda (The Child) and we have the Mandalorian Flame Throwing and we are pretty sure they both will sell out, so be ready for there release on 2/28.
I Am Iron Man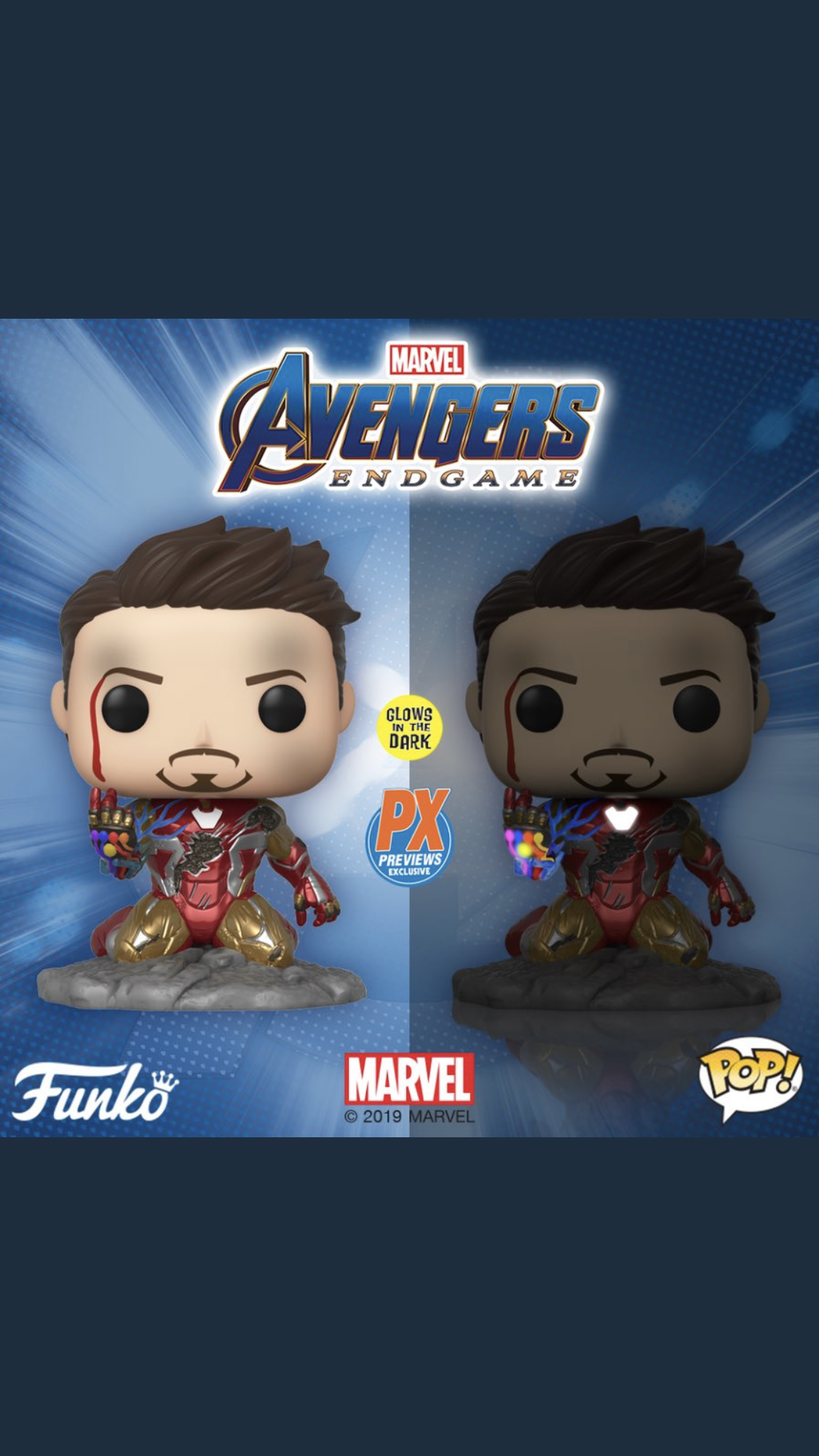 We finally have it guys, the pop that we all been waiting for. Funko has finally heard our cry and they are set to release the "I Am Iron Man" Funko pop. When Funko released the Iron Man pop with gauntlet last year, a lot of collectors weren't happy because they felt that they missed the opportunity at that moment. Funko has made a classic with this pop with the detailed battle-damaged suit, the blood on the face, the kneeling pose and of course we can't forget the snap. Although we had mention so many great aspects of this pop, the one that really stands out the most is the fact that it glows in the dark! If you are looking for this iconic pop check your local comic book shops that sell figures coming soon.
Hey, Mon Ami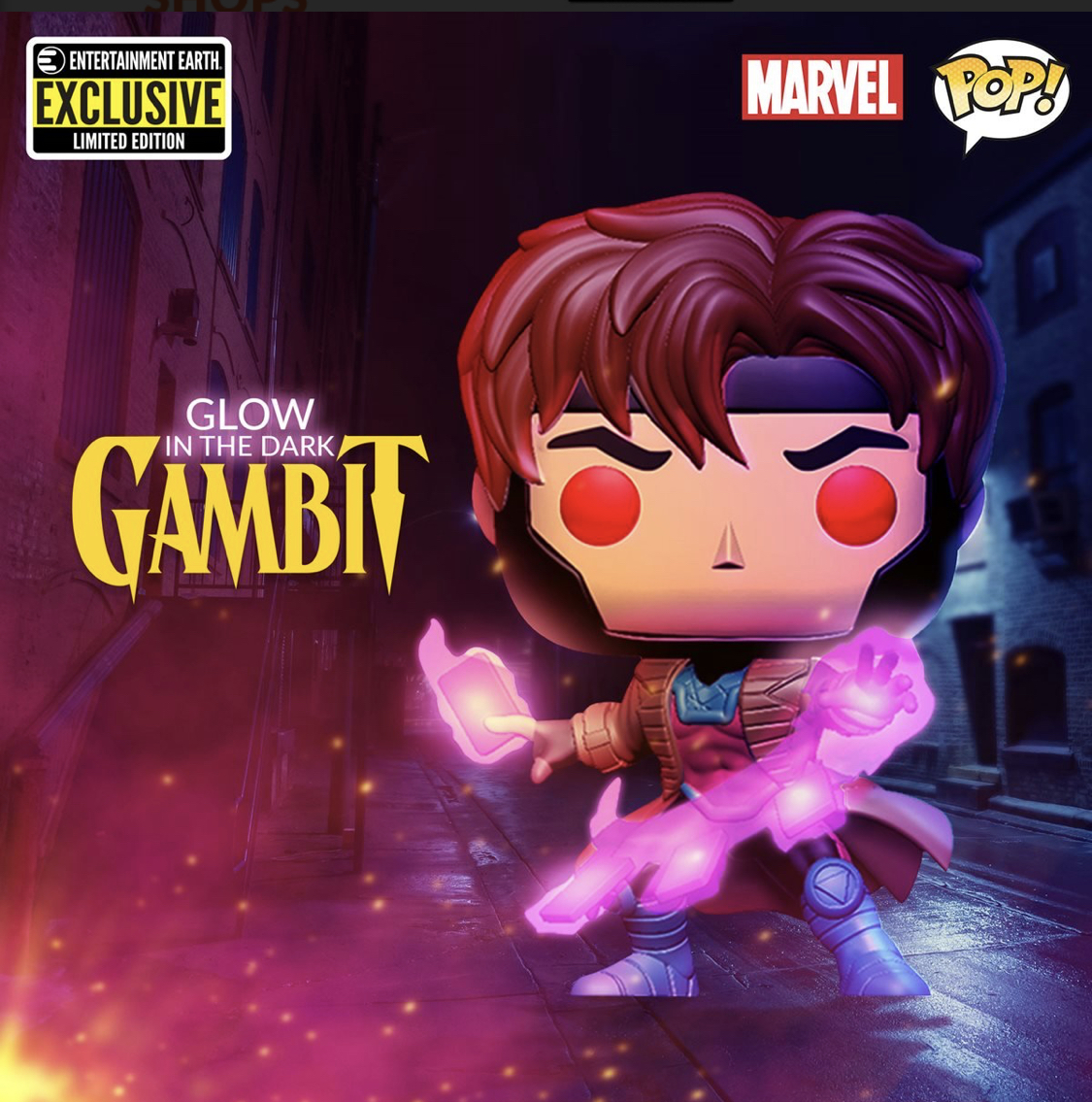 For all of our X-men fans, the time has finally come. Gambit has finally hit the scene and it has not disappointed the fan. We are just gonna start right of the bat, it's another amazing glow, Enough Said! Gambit has his iconic pose as he's throwing his playing had. And we are telling you now, this pop is a must. This is an Entertainment Earth exclusive so be sure to go on their site and preorder it.
It's Just The Beginning
Funko started this year with a major BANG, the bank will definitely deplete. We are very excited to see what else Funko has in store. London and NewYork Toy Fairs, are coming so be on the lookout for some major heat!