Welcome back to another edition of This Weekend in Destiny! This week was full of interesting news and updates! We are going to look at the effects of the delay to Beyond Light, the Moments of Triumph update, and of course Xur and all of the goods that the weekend brings! Let's dive into the info!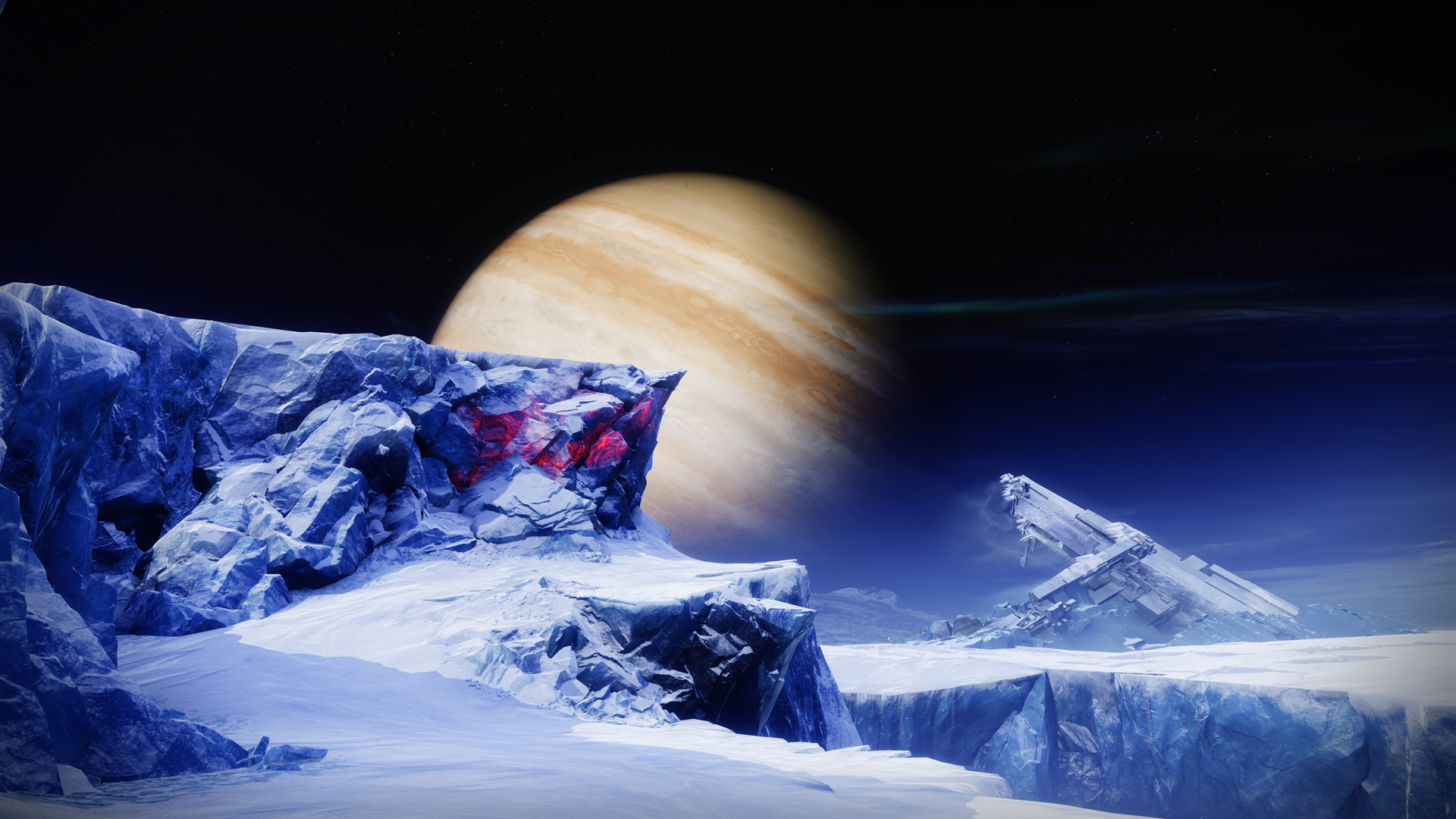 Delaying Light
Bungie came out on Thursday before they released their TWAB to announce that Beyond Light is going to be delayed until November 10th, 2020. Check out the official statement from Bungie.
With this delay, Bungie is extending Moments of Triumph through November 10th, giving everyone extra time to finish up their triumphs to get the seal for this year. This is great news for those that struggled to get them done last year. I will say from personal experience that this year's MoT has been way more fun and engaging as people come from all different clans to help each other finish raids and help out with trials wins. To me, that is a huge plus this year. Additionally, they are going to add Festival of the Lost from October 6th through November 3rd. This will help with the end of the season content as there will be a slight drought of things to do at the end of the season.
I have faith in Bungie and think there will be more things than we realize coming down the pipe on the road to launch. Potentially an update like we got before Forsaken to try out the new sandbox before the actual season arrives. Only time will tell though but one thing is for sure I cannot wait for November! 
Sir Xur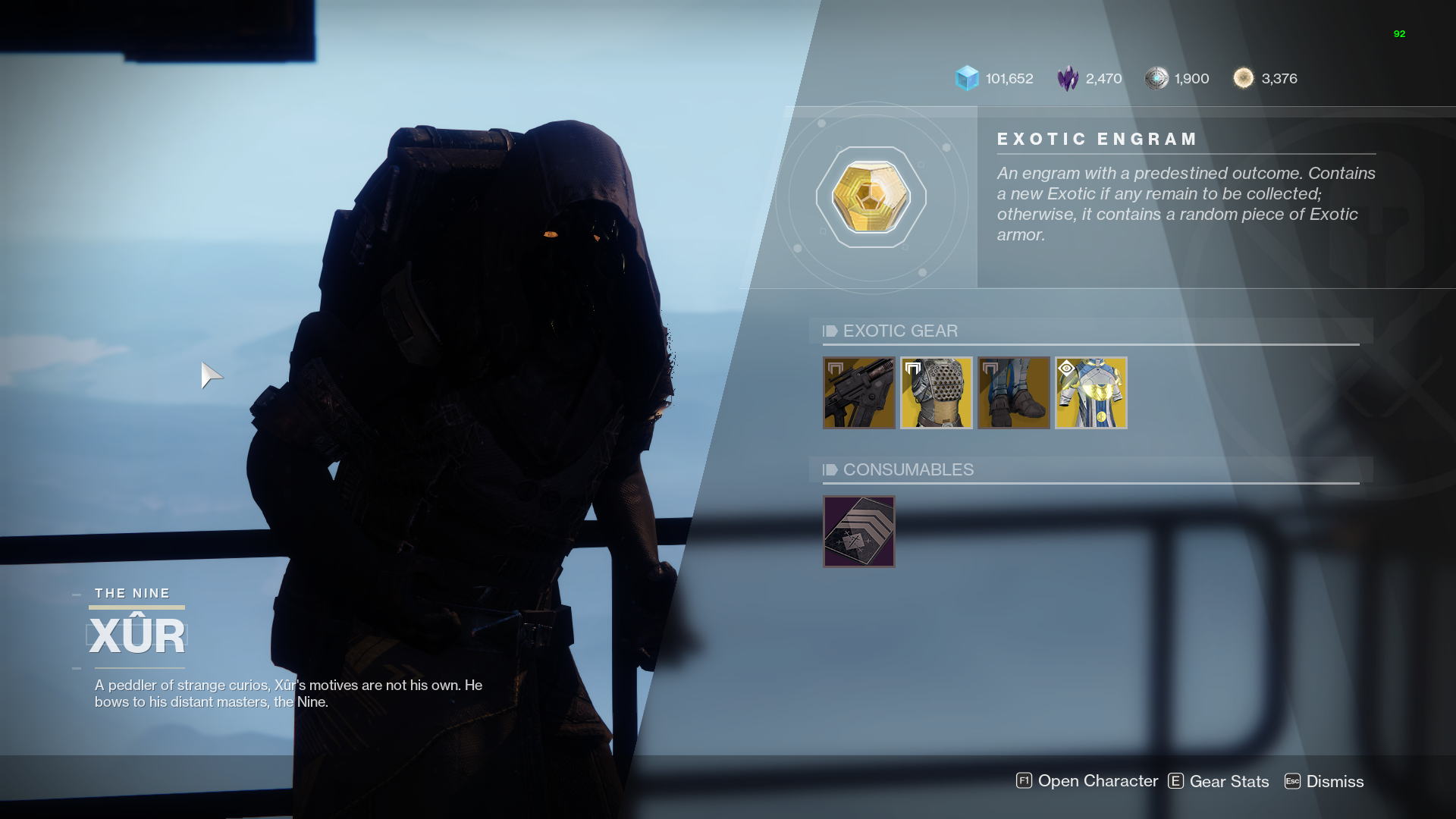 This week Xur has brought some really decent rolls for the hunter which has me super excited about picking it up! If you haven't been to Xur this week he can be found in the Tower Hanger near Dead Orbit. Let's talk about these rolls!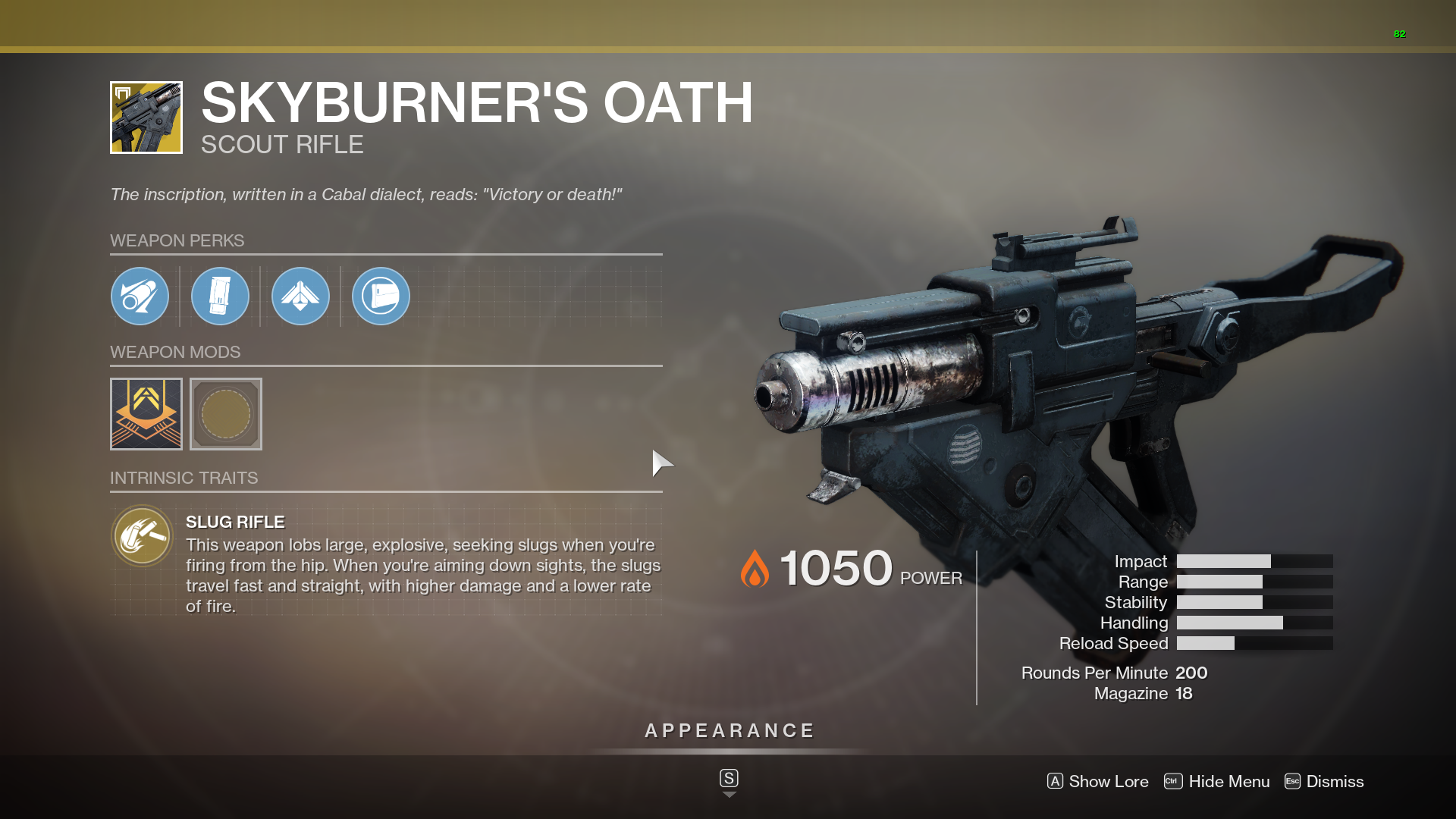 Skyburner's Oath is this week's weapon. This scout rifle is a fun exotic to use as its exotic perk is called Slug Rifle which lobs large explosive seeking slugs when firing from the hip and straight with more damage when aiming down sights. This scout also does extra damage to Cabal and the shields that they wield.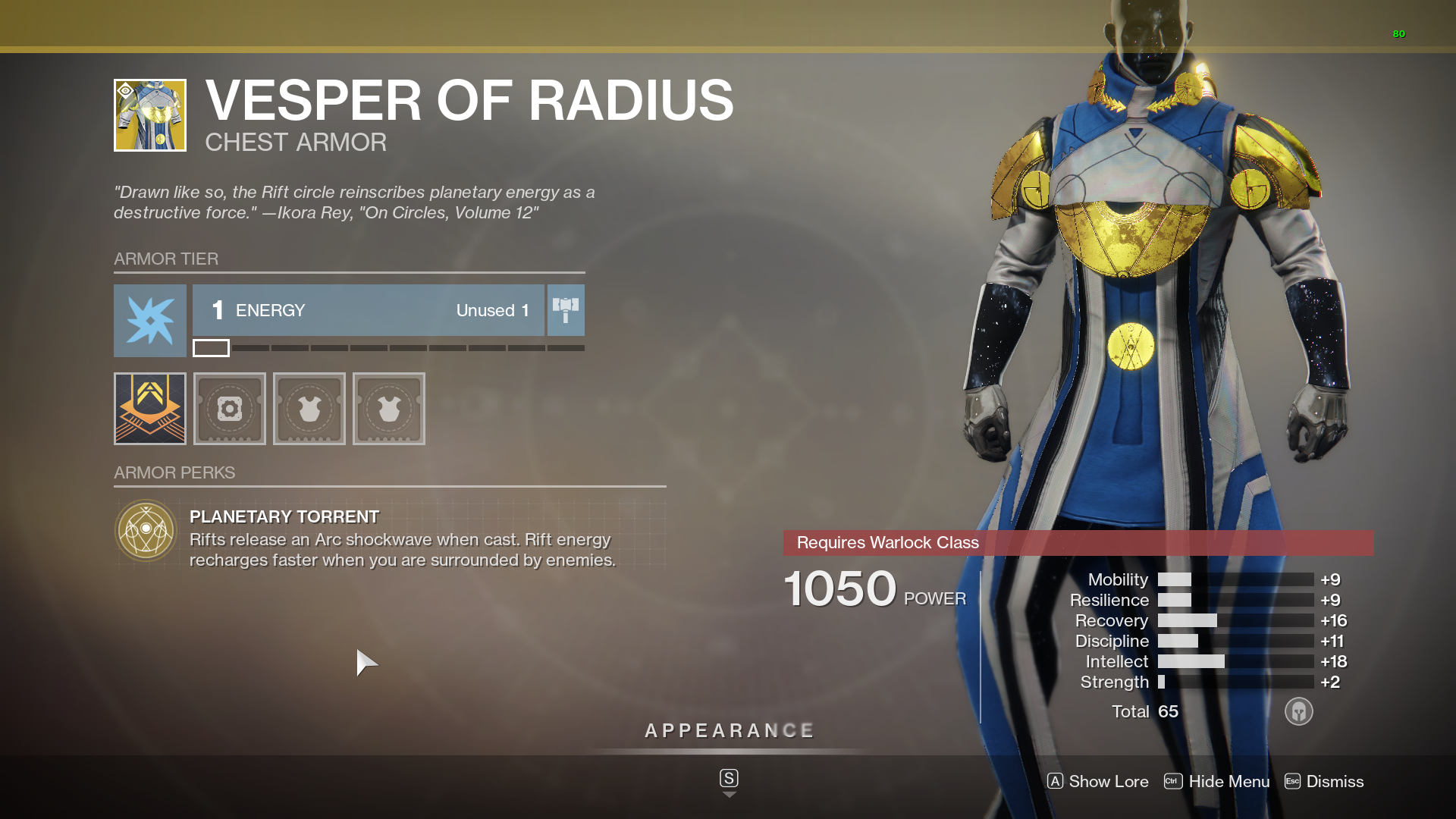 For the Warlocks, we have the Vesper of Radius, one of the more interesting looking exotics in my opinion. This chest piece comes with the exotic perk Planetary Torrent which allows you to release an Arc shockwave when casting a rift and additionally your rift will charge faster when you are surrounded by enemies. The total stat roll is a 65 with high Recovery (16) and Intellect(18). Even though this perk sounds awesome it's actually not as efficient as I would hope it to be. The stat roll is good. I would pick it up and hope that Bungie will rework this exotic in the future to be more consistent in the future.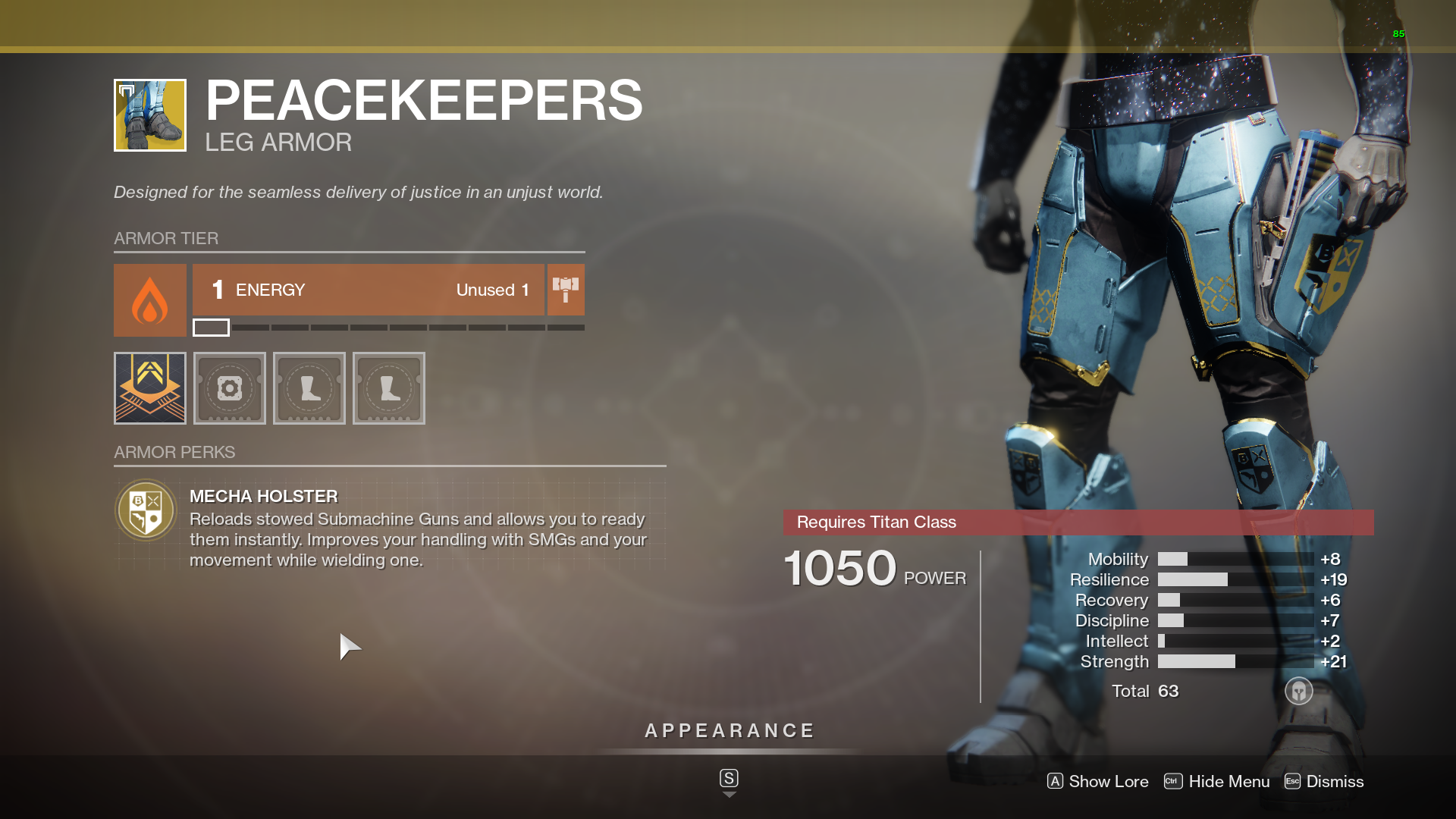 For the Titans, we have the Peacekeepers. The exotic perk for these is called Mecha Holster. This perk allows you to reload stowed Submachine Guns and also allows you to ready them instantly improving handling and movement as well. These exotic boots come with a roll of 63 with high rolls in Strength (21) and Resilience (19). I personally love these exotic boots because I love running SMG's. I have been having fun running these boots with my Ikelos SMG in PvE and PvP. Definitely worth a pick up in my opinion!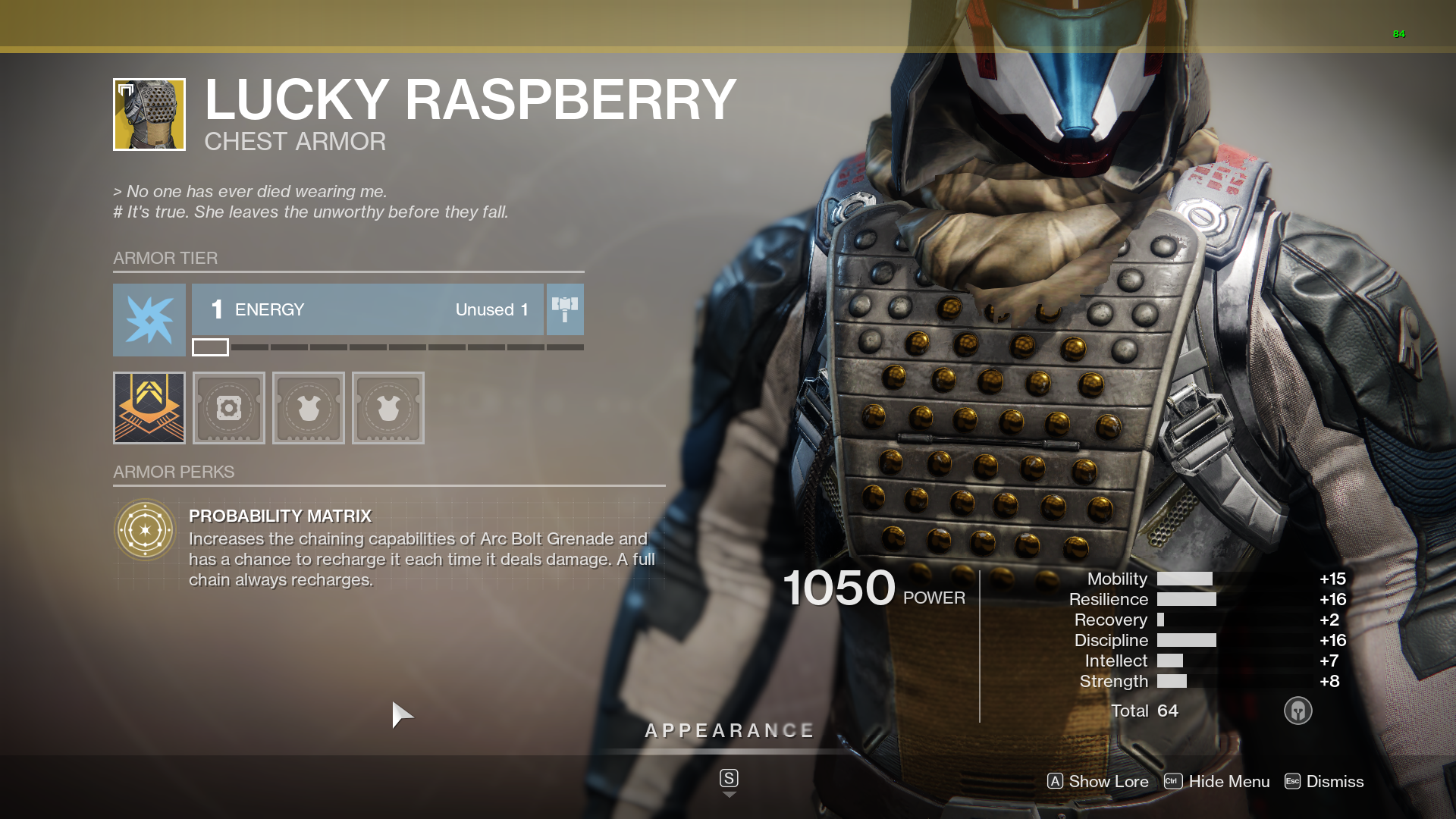 Last but definitely not least the Hunter (Editor's Note: Hunters are least) is up! The Hunter exotic this week is the Lucky Raspberry with a stat roll of 64. The exotic perk is called Probability Matrix which increases the chaining capabilities of Arc Bolt Grenade and can fully recharge the grenade if a full chain is achieved. This is one of the most underused/underappreciated exotic chest pieces in Destiny for the Hunter. With the right build, you can end up throwing grenades endlessly in an enemy clearing environment. I encourage you to dust off this bad boy and give it a go! I promise you won't be disappointed. 
Trials of Armor
This week's trials of Osiris is full of armor as its rewards. The map this week is on Pacifica which is full of tight corners and spaces making shotguns an easy choice. I would encourage you to take the exotic grenade launcher Witherhoard in there. I think you will be pleasantly surprised at how effective it is against teams that rush constantly. 
3 Wins – The Scholar Scout Rifle 

5 Wins – Chest

7 Wins – Boots 

Flawless – Arms 
Staying Positive
With the delay of Beyond Light, it's easy to get bummed out about it and be irritated about it releasing later than expected. The truth of the matter is that they know it needs to be done right and the situation they are in is undoubtedly an unprecedented one. I want Beyond Light to come to us in its best form possible so as I may be sad about it I know it was the right choice to do so in the long run. I hope you will join me in my positive outlook and show Bungie support during this time! That's all from me remember there's no need to fear Und3rdog10 is here! Have a great weekend!
-Und3rdog10