The Medium is the latest title to come from the developers over at The Bloober Team. As well as being on Gamepass it is the first exclusive game to the next-gen consoles, the Xbox Series X|S. Needless to say, I was very excited to get stuck in and review this psychological horror game.
A blast from the past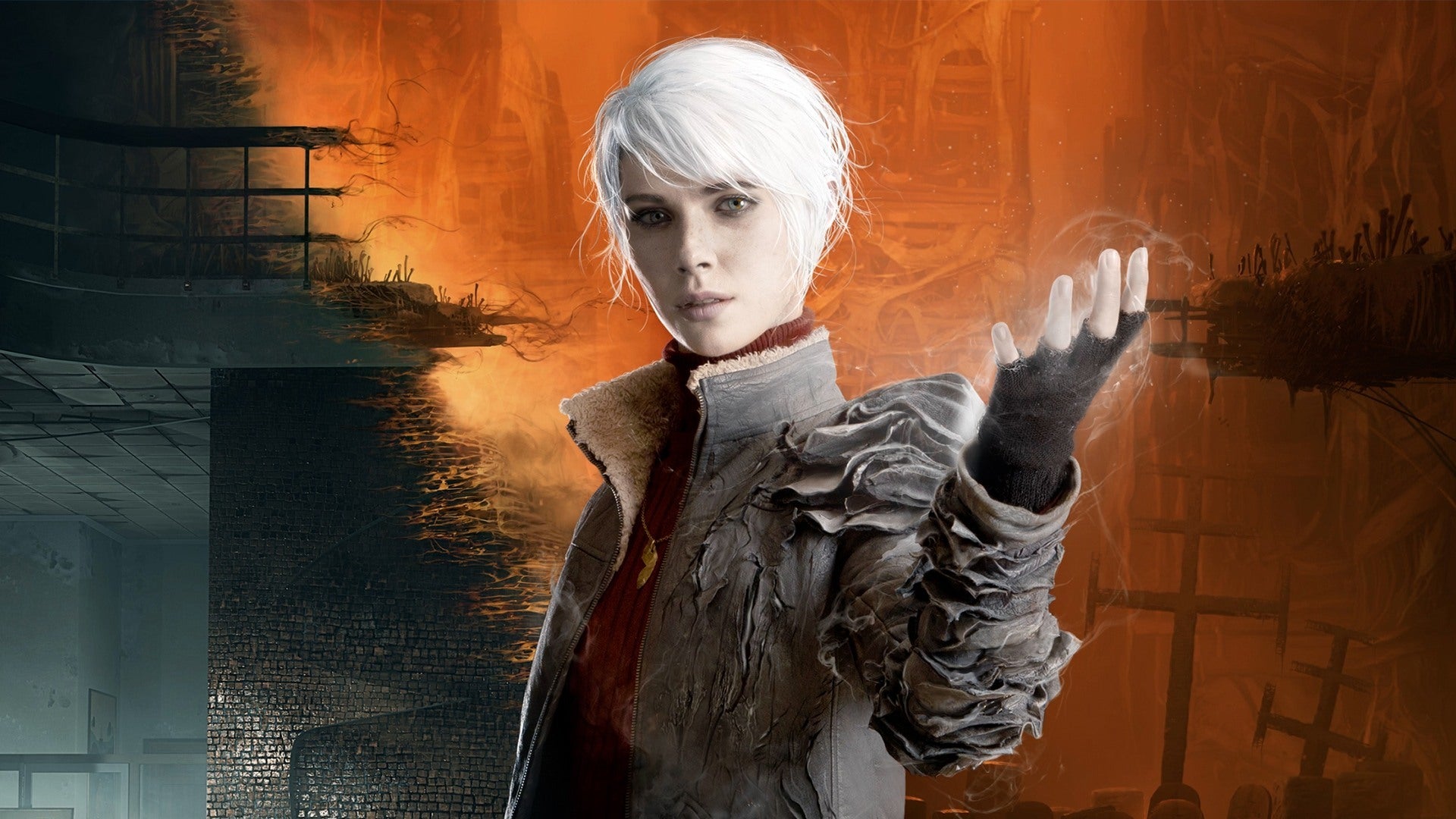 Photo credit The Bloober Team
The Medium follows the story of Marianne. She is a medium who is able to venture into the spirit world but also the real world simultaneously. We learn that Marianne has recently lost her foster father Jack. As such she must deal with preparing him for his funeral. Following a mysterious phone call, she is told to head to a hotel which turns out to not be what she thought.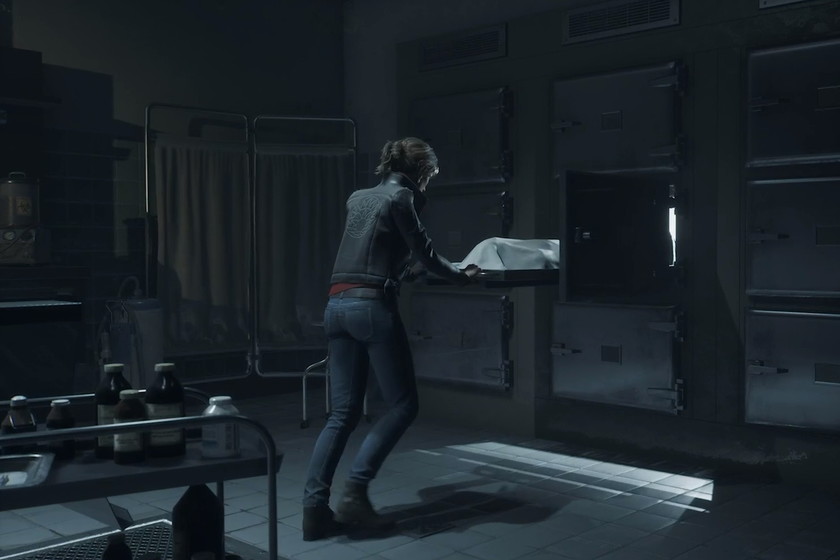 Photo Credit The Bloober Team
The game itself has usually one main mission which includes numerous objectives. When you complete all the objectives you're met with a cutscene and the next part of the game follows that. What makes this game unique is that throughout it I felt a throwback of sorts to older horror titles. This was made abundantly clear with the fixed camera. This is something that I couldn't quite get to grips with at first and if I'm honest a little frustrating. If you're familiar with the game already you know that panning around the room isn't an option. Instead, you're faced with only using the left stick to move around. I can however see how this might be appealing to those who like being reminded of how some retro horror games were played previously. We all got spoiled with that option of being able to look wherever we like whenever we like! That being said when you come across an item of interest and you zoom in on it, you do have the option of using the right stick to have a good look at it.
Jump scares galore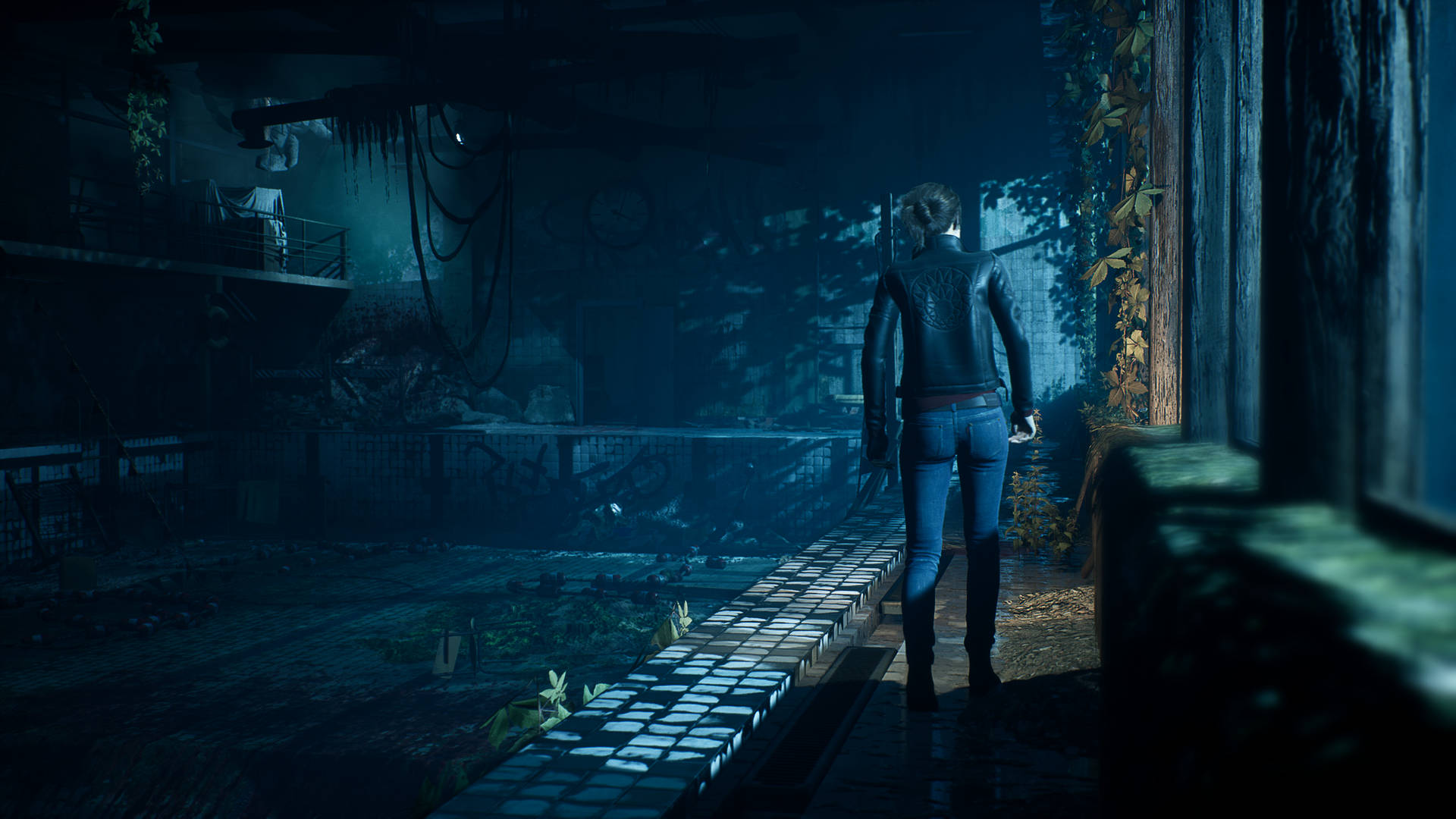 Photo Credit The Bloober Team
If you were hoping for a game in which you wouldn't be subjected to jump scares. Then this game probably isn't for you. As someone who enjoys anything psychological, be that movies or games, I wasn't prepared for how quick this game would make me jump out of my seat. From shadows on walls to long eerie corridors you really don't know what you will be faced with next. This is where the beauty of that fixed camera comes into play. By not having the chance to pan the camera around it means the game can play on those unsuspecting moments of suspense. This truly adds to the game's experience and atmosphere. Alas it isn't the jump scares alone that makes this game chilling, the story grows and it builds over time, not relying on jump scares alone is a good call in keeping the player interested and immersed.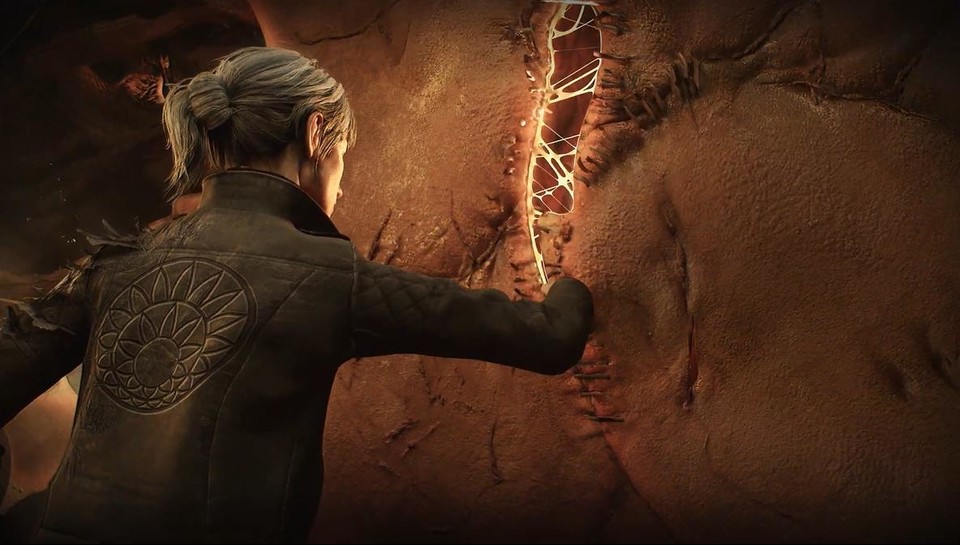 Photo credit The Bloober Team
One thing that makes The Medium as good as it is, is the soundtrack. The soundtrack sets the mood for the game and it's chilling; chilling but oh so good. In order for horror games to succeed in that "scare factor," they need to have a soundtrack that can match the game's story. Here it highlights the atmosphere and sets the tone for the game.
Dual screens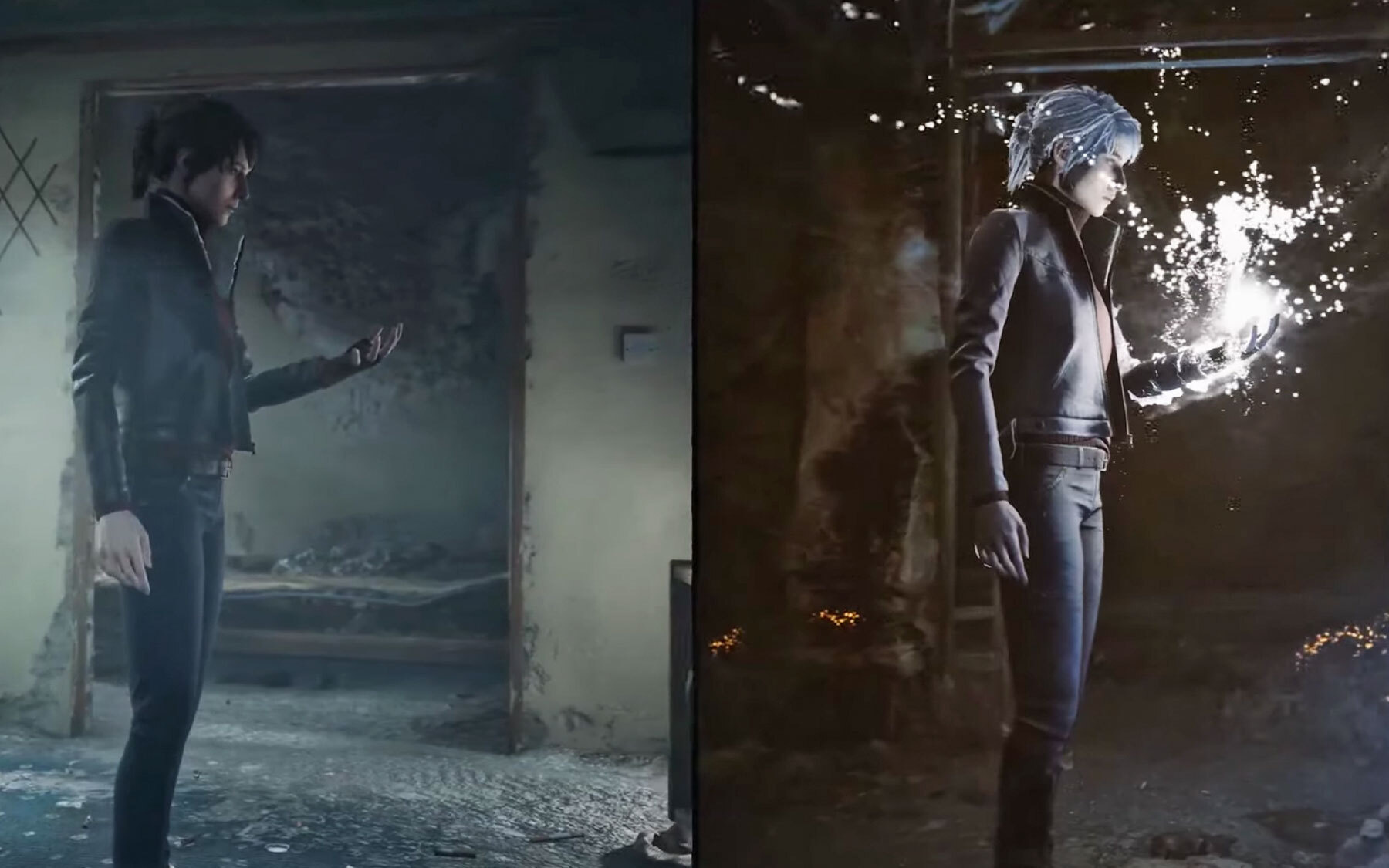 Photo credit The Bloober Team
Imagine not just living but playing within two different worlds? The Medium lets you do this with ease and it is a breath of fresh air to play with dual screens. Granted I found the graphics dipped slightly when in dual screen. This however doesn't take away from the experience it provides you with. One side of your screen is the real world, while the other is in the spirit world. Having this feature allows you to spot things that you wouldn't be able to see in the real world alone. For example, once you reach the hotel in the beginning you have your first taste of dual screen time where you can find secret passages that you can only see in the spiritual side of things. Split-screen is also helpful when you're presented with puzzles meaning that rather than just having to find a key. It adds more depth to it and makes it slightly more interesting and challenging. The game also reaches 30fps on the Xbox Series X|S and this is clear to see. Apart from the slight dip that I spoke about before, everything looks beautiful. The attention to detail in all art aspects is abundantly clear to see.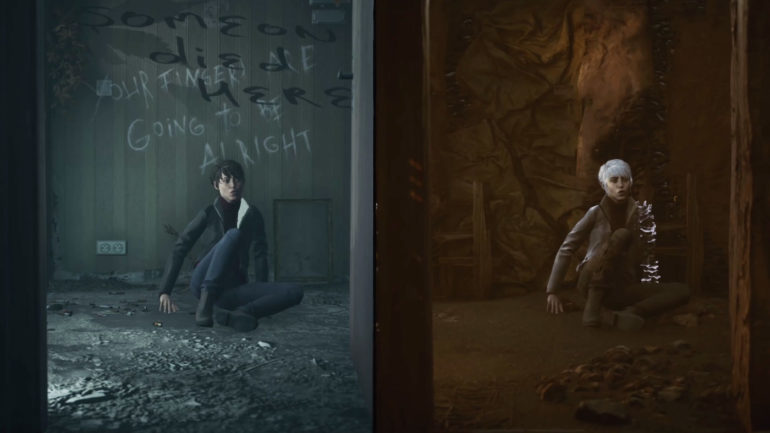 Photo credit The Bloober Team
Final thoughts
Photo credit The Bloober Team
I played on the Xbox Series S and The Medium is a solid entry that can take pride of place next to great horror game classics. It doesn't rely on jump scares alone and it doesn't need to, the story keeps you on your toes, starting at a slow pace and picking up the more you progress meaning it can hold your attention through the game. The Medium clocked in 9 hours and that felt like a good length to me. Also, worth noting that if you're looking to explore everything then you're probably looking at a 10-hour playthrough. My only critique about the game would be the fixed camera. I struggled with it at times throughout my playthrough. However, whilst seeing how the game plays I can see now why they went with the fixed camera.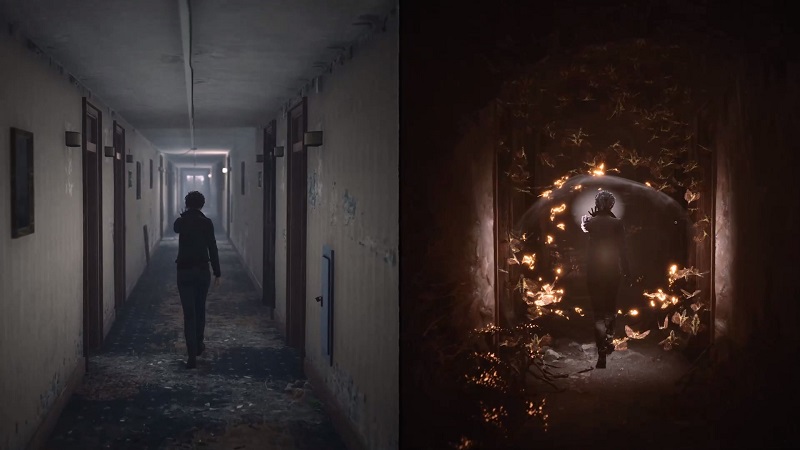 Photo credit The Bloober Team
It's safe to say that I haven't been absorbed in a horror game for quite some time. I'm happy to report that The Medium pulled me in. This is thanks to the stunning world and soundtrack which adds to the atmosphere of the whole experience. This is a solid, immersive, and frightening entry from The Bloober Team. Given that it's free on Xbox Gamepass it is worth picking it up just to give it a try.
Score
9/10
Have you played The Medium yet or are you thinking of playing? I would love to hear your thoughts on the game and you can do this by checking out our forums or coming along to our discord.
Until next time, stay safe and take care.