It is finally out. The long-awaited Disney+ app is now downloadable on multiple platforms. As a life long Star Wars fan I knew I had to wake up early to watch the first episode of The Mandalorian. I was not disappointed. Check out my spoiler-free review below!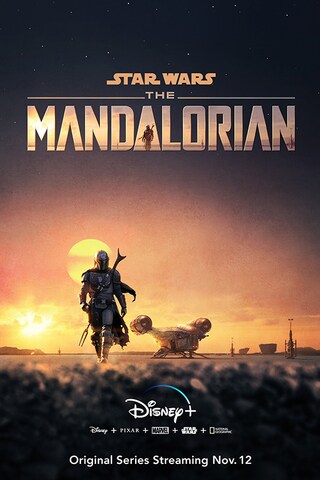 The Mandalorian takes us back to the western space opera theme that many of us Star Wars fans are familiar with in episode 4 through 6 of the original trilogy. It very much has the same feel as New Hope or Rogue One. Its the wild west of space, and I love it. Pedro Pascal is a great choice for the new Mando and we get some good backstory built into this first episode. In a previous interview, Pedro talks about the building of lore with the Star Wars Universe, and we get to see that first hand in episode 1. This is a no-spoiler review so I won't go into details, but so far Jon Favreau is hitting all the right Star Wars buttons.
This is a great first episode and I look forward to seeing where they take the show going forward. And how about that ending!? It raises so many questions that I can't wait to discover. And with Jon Favreau directing I think this will restore the faith in a few of our Star Wars friends who felt burnt by The Last Jedi. It feels gritty, it feels confident, it feels like the Star Wars of old.