Welcome, Legends! We're only a couple of days out from the launch of Respawn's Apex Legend's Season 8, which is titled Mayhem. It's looking like it will be a blast and if the Mayhem Launch Trailer is any indication, there will be no shortage of mayhem.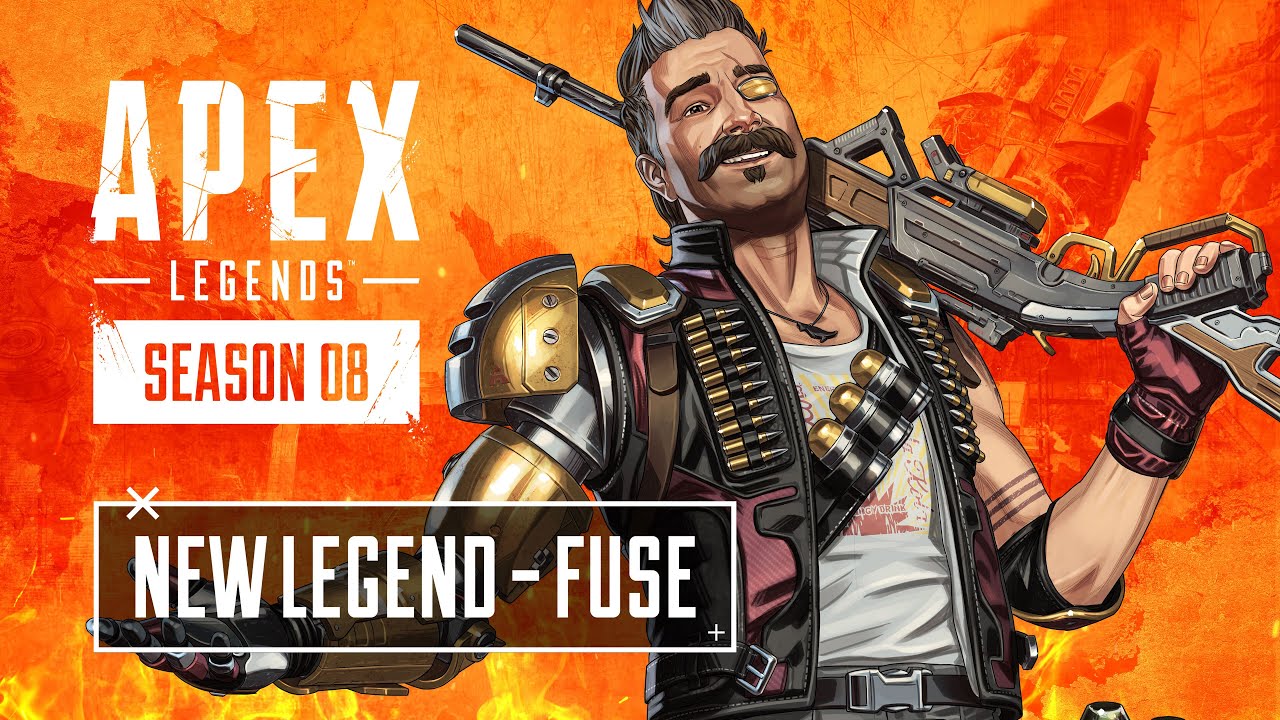 Let the Mayhem Begin!
It seems that the mayhem is accompanied by the season's newest arrival, Walter Fitzroy, AKA Fuse. He sports a glorious mullet and unfortunately, he shipwrecks into King's Canyon when the mysterious Maggie hijacks his welcome party. This causes destruction to King's Canyon that has changed the terrain. We do not know exactly how but some of it is shown in Respawn's newest trailer.
When in doubt, blow it up! 
I do not think that MHG has ever been assigned a spirit animal or a Patronus. Let's be honest, if there was ever to be a contender, Fuse would definitely be ranked among the final ones. Fuse is the embodiment of our motto with his fixation on explosive ordnance. What's not to like? He's described as a "one-man wrecking crew," "connoisseur of explosives" and did I mention that he sports a mullet and a mustache? Fuse states, "I've never met a problem that a high compound explosive couldn't fix!"
"They call me the Grenado Tornado"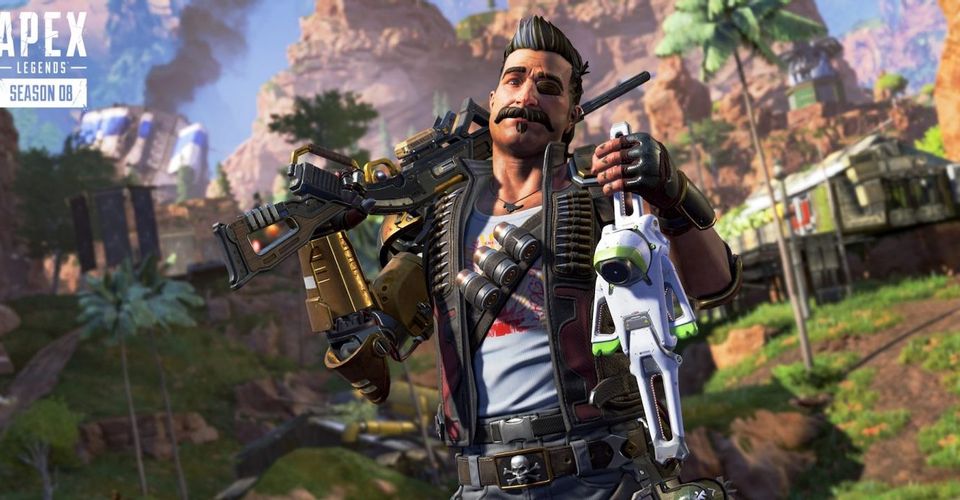 Fuse comes packed with some really cool perks. He is able to pack an additional grenade per inventory slot. He also sports a mechanical arm, which allows him to throw grenades faster, farther, and more accurately than the other Legends. As if this wasn't enough; his ability titled the Knuckle Duster is a Tactical Cluster Bomb which is fired from a wrist rocket! This projectile then splinters into multiple concussion mines. Holy smokes, Batman!
"I fell into a burning ring of fire" – Johnny Cash
I know. You're probably wondering, "What is Fuse's Ultimate?" It is titled "The Motherlode", and for good reason. Fuse has come dressed for the occasion and he sports one big launcher, affectionately nicknamed Wally. Wally fires a mortar that splits into multiple projectiles to cover a wide area of effect and surrounds his adversaries in a ring of fire. 
"Say hello to my little friend!" – Al Pacino
The newest tool to your arsenal is a 30-30 semi-automatic repeater rifle, which is iconic of the old west's famous repeater rifle. I cannot wait to get my hands on this gun. It appears to hit hard, but with a slower rate of fire. There is always such a rewarding feeling when you land headshots with weapons like this.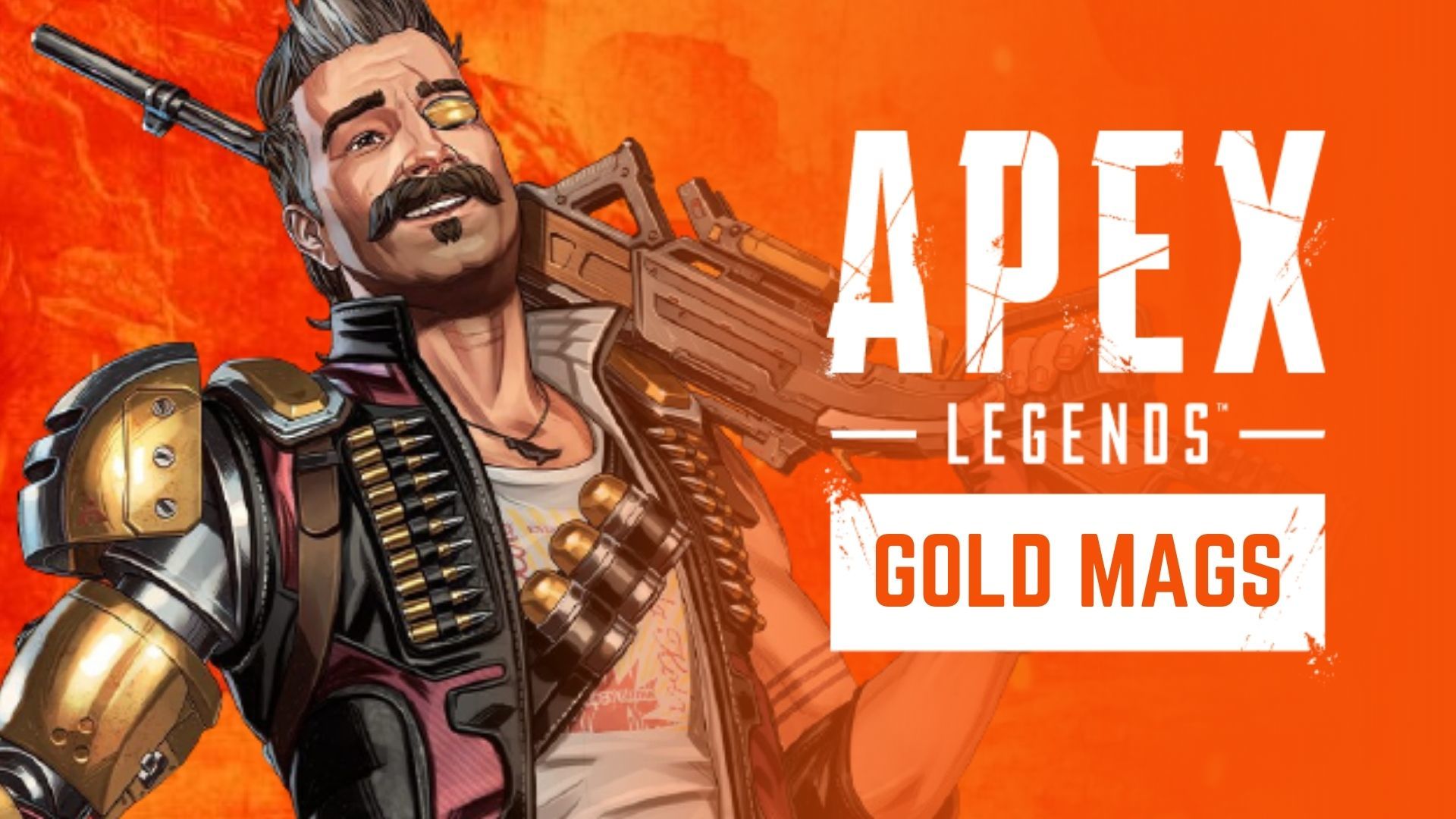 Season 8 is also featuring the newly added Gold Magazines. This underrated addition to the game just might change the game the most. These have the same capacity as the purple magazines but they pull ammo from your reserves with the auto-loader perk. This allows a Legend to automatically reload a weapon while it is holstered. Which in turn, allows one to sustain fire on opponents by swapping to a secondary weapon. I am looking forward to trying out this new tool in the arena! 
New in Season 8: Gold Magazines, capable of automatically reloading holstered weapons 👀 pic.twitter.com/xhS3Un5KNP

— Apex Legends News (@TitanfallBlog) January 25, 2021
Stay tuned to MHG for more news on Apex Legends! You know we love our battle royals. If you want to know how the 30-30 Repeater handles or how big of a game-changer the Gold magazines are; then be sure to stop in as I try out the new season 8 content when it drops on February 2nd. You will be able to find me live over at Facebook Gaming that evening at 7:00 PM CST. Don't forget that when in doubt, BLOW IT UP!