Welcome to the 13th episode of the First Person Perspective! In this on-going series, we will take a snapshot of what going on in the world of First-person games. This week we will look at Destiny 2, Battlefield V, and Journey to the Savage Planet.
Destiny 2
On 6/9/20, Bungie revealed their upcoming update to Destiny 2 set to release in September. During the live stream tons of information came out going over details and plans for the next 2 years. They also launched the Season of Arrivals in-game now. Needless to say, the hype train for Destiny 2 just left the station and many old guardians are jumping back in. I will post some excellent coverage of the Livestream done by my fellow writer Radical618 at the bottom of this article.
Battlefield V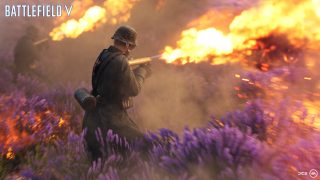 The all-out war sandbox is expanding. With the Battlefield V Summer Update, two fresh battlefields, Al Marj Encampment, and Provence expanded are heading your way. Along with several new weapons, gadgets, and vehicles to intensify your WW2 battles.  And there's more! On the Battlefield V maps where the Americans are fighting German troops, new vehicles will be available with the Summer Update. Take to the skies with four new U.S. aircraft and jump into a new and nimble armored vehicle for each faction.
Journey to the Savage Planet
While digging through the interwebs, I found a very interesting game. Available on Game Pass, but is also available on the PS4 and Switch, Journey To The Savage Planet is a brand new exploration and survival game. It has strong Subnautica, Outerworlds, and Borderlands vibes to it. The game is an upbeat first-person adventure set in a bright and colorful alien world filled with weird and wonderful creatures. If you are looking for something new give this a try.
Please enjoy this amazing video done by Radical618 and be sure to follow her for more great coverage of Destiny 2
That's it for this week folks. Till next time if you want more up to date news and information follow us on Twitter, Facebook, or hit us up on Discord. As always be sure to hit up the main page for more great content.