The Duffer Brothers and Netflix have struck gold with Stranger Things. I cannot overstate how much I enjoy this show. It is phenomenal. The first season was an instant classic. I do not tend to rewatch tv shows. Yet I have watched seasons 1 & 2 multiple times. Now I find myself rewatching season 3.

Caution Spoilers Below
From the onset of the show, we are presented with a Russian device that is obviously faulty but sets the tone that this season maybe a little more, um, icky than the others. The machine goes haywire throwing off intense electricity. Those poor Russian scientists are fried to a crisp. This scene really pushes the limit of TV-14 with the gore factor. It appears that the Russians are trying to reproduce a portal to the Upside Down. I assume they are attempting to weaponize its secrets.
It was like a tomato! – Eleven
We've all been there or will be. Adolescence. It is the weirdest, most thrilling, and yet raw times of life. This is where our young outcasts are in season three. Eleven (Millie Bobby Brown) and Mike (Finn Wolfhard) are a couple now and are pushing the boundaries set by Jim Hopper (David Harbour) in a "make out" scene that illustrates just how weird and fun adolescence can be. Instead of kissing his girl, Mike chooses to sing to her, setting the tone for how their relationship has progressed. Mike belts out the lines to Corey Hart's Never Surrender. I love how goofy Mike is. Let's be honest, none of us can get enough of Eleven. She keeps getting more adorable with each season. Mike, he reminds me of someone I know who was singing Journey and the Temptations to a certain Mississippi girl after a few too many drinks.
Hopper is struggling with El's obsession with Mike. Hopper, man do we share quite a few traits. Those being my infrequent inability to express my feelings or thoughts around sensitive subjects. As well as the stretch fathers go through to relate with their little girls. Hopper also has a short temper with those who stand in his way or threaten his loved ones. He is a complicated man that we all love but I especially appreciate his struggle to be a father figure to Eleven.
I loved seeing his frustration with Eleven's and Mike's intimacy. I thoroughly enjoyed how Hopper deals with that smartass, Mike. Hopper is attempting to have a "heart to heart" with the two kids in an attempt to set some boundaries.  Mike keeps interrupting by whispering and giggling into El's ear. It does not take long for Hopper's patience to run thin. Mike calls him crazy. "You wanna see real crazy? Disrespect me again." and "Nod if you understand!" are my favorite Hopper lines so far.
Where are we? Is this Hawkins? A mall!
We are introduced to a side of Hawkins that we have never seen before in the Starcourt Mall scene. This is obviously the pinnacle of American capitalism. Shopping. This mall looks like one from my childhood minus the glam and glitz. The nostalgia meter is going through the roof. The cinematography captures many of the brands that have either faded into bankruptcy or rebranded into some form that is barely recognizable. Oh, and King Steve Harrington (Joe Keery) is serving ice cream in a sailor outfit at Scoops Ahoy. This will be a fan favorite costume for Halloween. Mark my words, dingus! We are also introduced to Steve's coworker Robin (Maya Hawke). Robin is not falling for Steve's charm or foolishness. I enjoy her mockery of Steve's failed attempts with the ladies.
The Upside Down's has far-reaching influence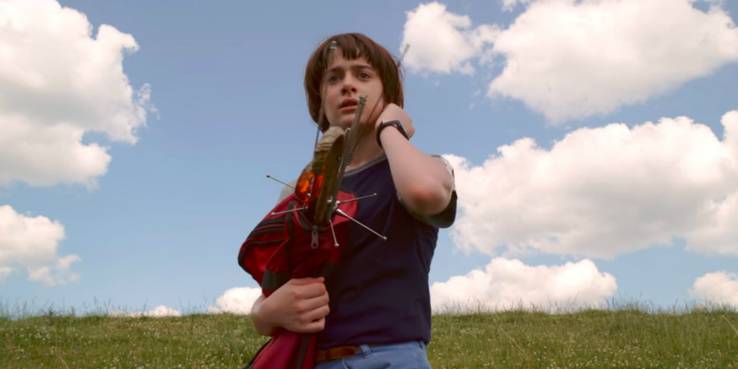 Will Byers (Noah Schnapp) is still sensitive and having chills from his encounter with the Mind Flayer. But why? Clearly, to us, this has to do with whatever is causing power outages and is stirring in that abandoned warehouse. Is it possible that it is the otherworldly parasite that infected Will in season two? Will seems to either be in denial as to what his "Spidey Tingle" is telling him or he has not put the pieces together yet.
"This is GD Gold Leader Returning To Base!"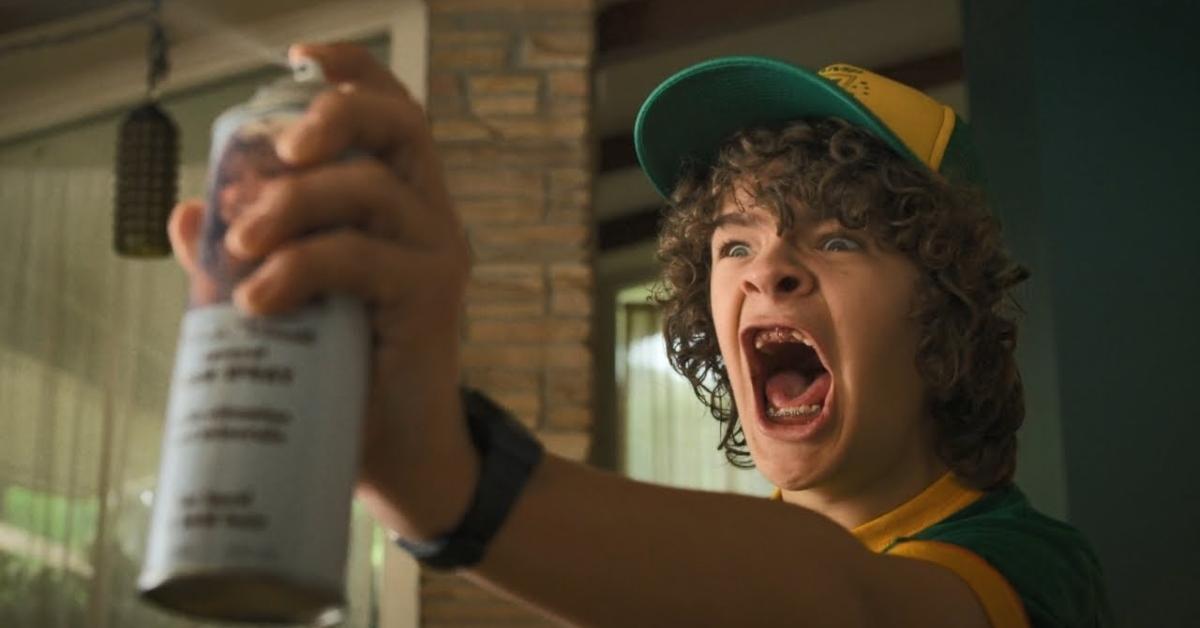 Dustin Richardson's (Gaten Matarazzo) return is epic. He has been a way to a science camp for the summer and he is looking forward to reuniting with his childhood friends. Dustin is riding with his mother calling to them on the radio using call signs from Star Wars, identifying himself as Gold Leader. He becomes a bit frustrated that no one answers back.
This character has been my favorite by far. I would say that as a child, I would be the most similar to Dustin out of the rest of the childhood cast. I am moved by this poor boy's lonesomeness at thinking his friends have forgotten him. Dustin soon discovers that his best friends have laid an extravagant plot to prank him with Eleven's help. Dustin then surprises the group not only with his quick reflexes with Farrah Fawcett hairspray but with a HAM radio and the fact that he has a girlfriend to call with it. This is total redemption for him since the Snowball Dance. Then again, he did get to dance with Nancy Wheeler (Natalia Dyer).
By the end of the episode, Dustin isn't feeling as welcome as he did at the beginning. He does not seem to understand why there is not as much interest from his friends to stick around and meet his fling via the radio. Although, they have been trying to reach her all day. El and Mike broke off the group before the installation of the radio. Most of the day, Will has been begging his friends to play Dungeons & Dragons but they are more interested in their ladies and brush off the request. He makes a parting request that they play the next day and then departs. Then that weird transmission from the Russian base of operations comes through the radio and Dustin is the only one around for it. These scenes really drive home the fact that our younger characters are growing apart, being propelled by their various interests.
The mystery of the missing condiment. . .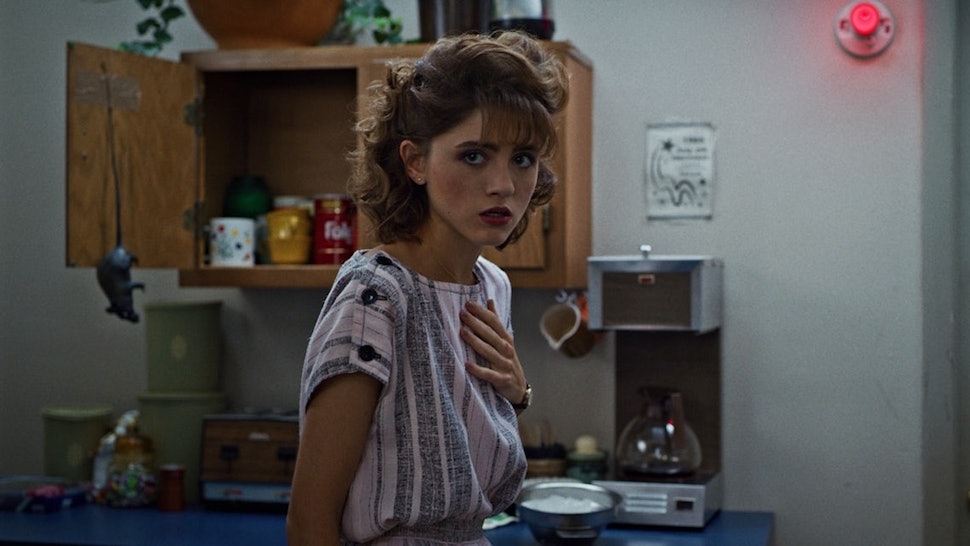 Nancy Wheeler's (Natalia Dyer) and Jonathan Byer's (Charlie Heaton) storyline starts off in a great place with them both being interns at the local paper in Hawkins. Nancy hates the job or at least the current treatment she receives. She wants to contribute to the local paper in a larger role. Jonathan seems to be satisfied with the job if not complacent. Of course, he is not subject to the demeaning taunting that Nancy is receiving. Plus he is putting his love for photography to use. I really like that these supernatural monster hunters have landed jobs as journalists in Hawkins. This is promising that we will get to see their relationship continue as paranormal investigators. I have always enjoyed the X Files throwback with this storyline.
From Hysterics To Parental Guidance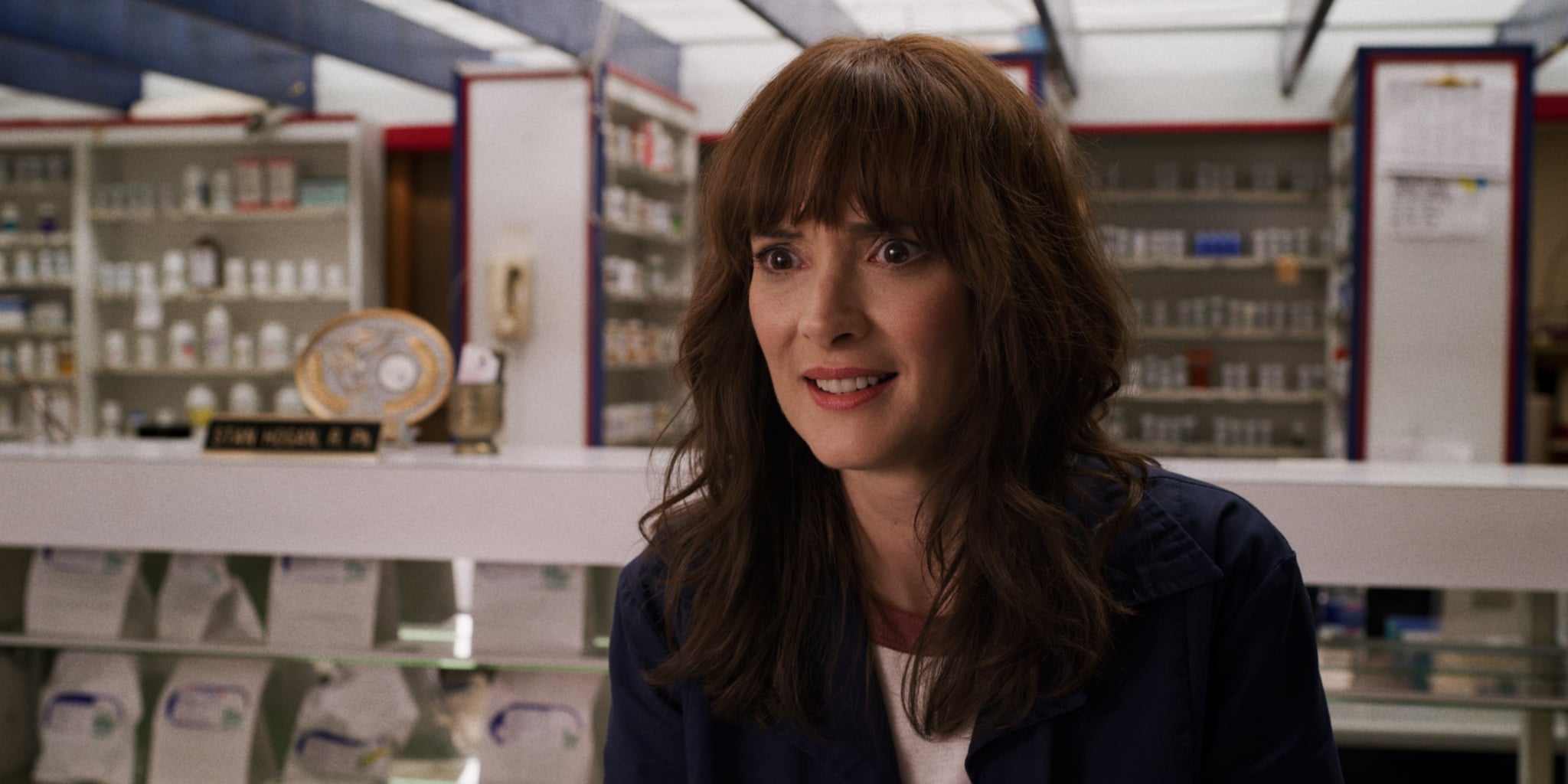 Joyce Byers (Winona Ryder) seems to be getting along just fine at the beginning of the episode. Her and Hopper still interact but any feelings of romance seem to be one-sided and in Hop's area. Joyce takes on the role of parental consultant for Hop as he struggles to cope with Eleven and Mikes relationship. We received a very moving scene from Winona Ryder and Sean Astin as a recollection being held by Joyce of her and Bob Newby (Sean Astin) enjoying dinner and a movie. Their joy at that moment is juxtaposed by Joyce's loneliness once the recollection ends. In private, she is clearly struggling with Bob's death. I am rooting for Joyce. She has had a tough go of it when it comes to her adult relationships with men.
Look out girls. Here comes Billy.
This guy, he has already upset King Steve in season 2 from his high school throne. Now he reigns from the community pool as a lifeguard and the women can not seem to get enough of him. Although he is oblivious to all but Mrs. Wheeler. It appears that we will continue to see a magnetism between Mrs. Karen Wheeler (Cara Buono) and Billy Hargrove (Dacre Montgomery) that started in the season two scene where Billy unexpectedly shows up looking for his sister Max (Sadie Sink) at the Wheeler house. (I Just) Died In Your Arms by Cutting Crew plays while Mrs. Wheeler is sprucing up to go meet Billy for "private lessons". She gets cold feet but the song is fitting if not foreshadowing what could transpire.
A guy and his muscle car
Some of us have been lucky enough to drive a hot rod. Billy happens to be driving a '79 Camaro. The best feeling is driving around those tight corners on those back roads in rural America. Billy is looking forward to his rendezvous with Karen Wheeler when something collides with the front of his vehicle causing him to lose control and slide into a light pole. His collision occurs in the parking lot of that ominous warehouse. Billy is eventually preyed upon by something from the Upside Down.  All we see is that he is dragged by a tentacle into the lower level of the building. We get a quick shot of Billy holding onto the railing at the top of the stairs, yelling and holding on for his life. He succumbs and the episode ends. This is very reminiscent of Barb's scene before she falls victim to the Demogorgon.
For more news on Stranger Things, stay tuned to Mulehorn Gaming. What are some of your favorite moments in episode one? How did you enjoy the start of Season 3? Sound off in the comments below and stop by the MHG Discord!