MadCave Studio's newest comic, Show's End #1, hits the shelves for New Comic Book Day today! This carnival, horror title takes you from heartfelt and intriguing, to supernatural and creepy, while following a little runaway girl and a ragtag group of carnies in the 1920's.
Mad Cave Can't-Make-a-Bad-Book-Streak
Well, that is how I'm feeling, after reading this, at last.
I'll start with saying that I have yet to read a book by Mad Cave that I did not really like. The first book for me was Knights of the Golden Sun, and I was hooked real quick. I've been picking up just about every book since then and hunting down some I missed.  But, I'm not here to talk about those books. The reason you are joining me on this written journey is for Show's End, so let's get to it. The story takes us to a small shanty home in Georgia in the 1920s where a father is looking to sell his child, who is apparently, a freak to him. Hits you with the emotions right off the bat. Fret not, for the mother of 12-year-old Loralye, has other plans for her.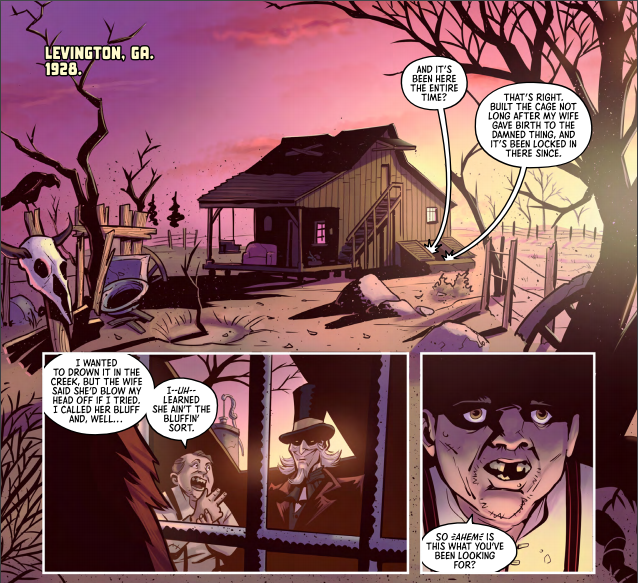 Freak of Family, or Both?
Fast forward, and sweet runaway Loralye has found herself in the middle of a circus, mesmerized and awestruck. She is overtaken by lights, crowds of people, and amusement she has never seen before. Here is where the story begins picks up, and where writer Anthony Cleveland begins to shape the events that will unfold for this young runaway to be a stowaway in the carnival. The freak show hurriedly packs up to leave town to avoid more trouble by moving to the next town. Once discovered, the performers, who realize this innocent and sweet looking girl has no family (at least that want her), along with Mr. Daniels, their manager, agrees she stay with them. However, they don't really know she isn't as normal as most of them think. This is Loralye's first real family, a "freak" amongst fellow freaks, but only she knows that. Yeah, even with some action in between it all, you still get those heartstrings plucked before we really see the story to unfold.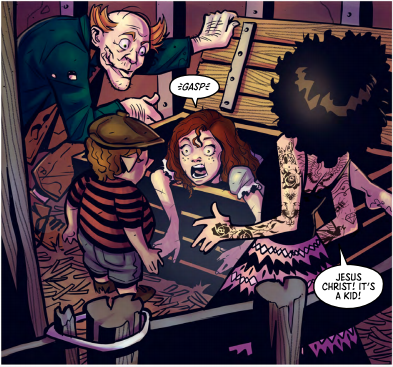 Happy Endings Don't Always Stay Happy
While the last third of the story is my favorite, I will try to not spoil it too much, for I want you to read it yourself. The night seems to have some kind of creature ravaging the livestock on local farms at night. The suspense and creepy side of the story begin to show its face. This leads to trouble finding its way back to the carnival crew. Eventually, to the point that men show up with guns and ill intent. What was meant to scare the performers into leaving their town, ends up tipping the scale of this story, and not in their favor. It seems Loralye's dark secret can no longer hide, as her new family is attacked. Once, again, I don't want to spoil anything, but what happens next is what sold it for me in this story and makes sure that I don't miss any further issues.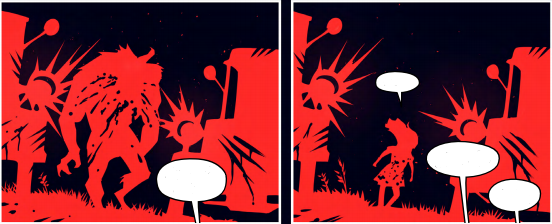 Final Thoughts
I was unsure about Show's End, despite being impressed with Mad Cave's previous books. However, this one grew on me quick, and once it wrapped up, I had to add the rest to my pull list. Anthony really has created a great story, one that draws you in slowly, then throws them hooks at you.  Plus, you have to admit, Jeferson Sadzinskie does a great job of capturing these emotions and bringing them to life. If you like touching stories, with mystery, creepiness, and a hint of horror, you'll be a fan too.
Score:  4/5
View weekly roundups, news, and reviews at the comics landing page, or jump into the Mulehorn Gaming Discord – #comics_collectibles anytime to talk comics!