A few weeks ago, Rocket League developer Psyonix announced that Crates, the loot box mechanic of Rocket League offering various cosmetic items, would be discontinued by the end of the year. No additional details were offered at that time except the promise that more information would be available soon. This week, Rocket League revealed its "Blueprints" for the future.
Currently, upon completion of a match in Rocket League, you have the chance to obtain a Crate which contains one cosmetic item from a list of possible drops of varying rarity. Different types of Crates contain different items and require a Key (purchased with real money) or a Decrypter (essentially a free Key, but with trading restrictions) to unlock.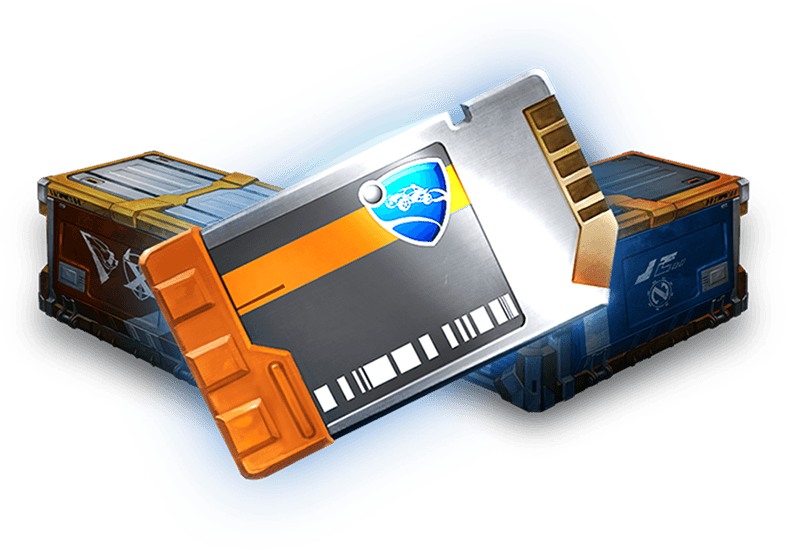 What's New?
With the December update, instead of the possibility of a Crate drop, you'll receive a Blueprint drop for one specific item. According to Psyonix, once you've obtained the Blueprint you can pay Credits, a new premium currency, to create and obtain the item. No word as of yet whether you'll be able to create the item for free if you collect a certain number of Blueprints. As with current item drops from Crates, Blueprints will have the ability to be Painted, Certified, or Special Edition. Again, it is still unclear whether you will have information regarding an item's certification or paint color prior to building the item.
Additionally, Rocket League will be introducing an Item Shop with a rotating inventory of cars and cosmetics that you can purchase for Credits. The catch, however, is that items purchased from the Item Shop cannot be traded. It should also be noted that the Item Shop and the eSports Shop remain separate and will use separate premium currencies.
While many details are still as of yet unknown, Psyonix has made clear what will happen to the Keys and Crates that many of us have been hoarding. Keys will automatically convert to Credits, and Crates will automatically convert to Blueprints.
A Blueprint for the Future?
According to the press release, Psyonix believes that this new system will help give players greater transparency regarding what they are purchasing. Given much of the regulatory backlash over loot boxes and "surprise mechanics" one can't help but wonder if this played some role in Psyonix's new direction. We've reached out to Psyonix for comment who have yet to respond but will update our coverage when they do.
Regardless, a world with greater consumer transparency and fewer "Let's Open 100 Crates!!" YouTube videos is a better place.