Last year, my Madden 18 Super Bowl prediction fell short with the Eagles defeating the Patriots for their first Super Bowl win. This year, I hope the simulations will be more accurate, but I will also show some different slices of the data I collected.
Method and Settings
Madden 19 has live games and this year I used the Super Bowl live game. I left on the default settings and alternated which team I used as the "Player Team" to make sure that did not affect the outcomes. At the start of each game, I set the simulation speed to the fastest possible, then simulated directly to the end of the game. After each game, I recorded the score for each team, the winner, the point spread, whether or not it went to overtime, the passing stats for each team and the rushing stats for each team. I simulated the big game forty times and started to see a good trend for who would win. Let's get into some of the specifics.
How the Rams Won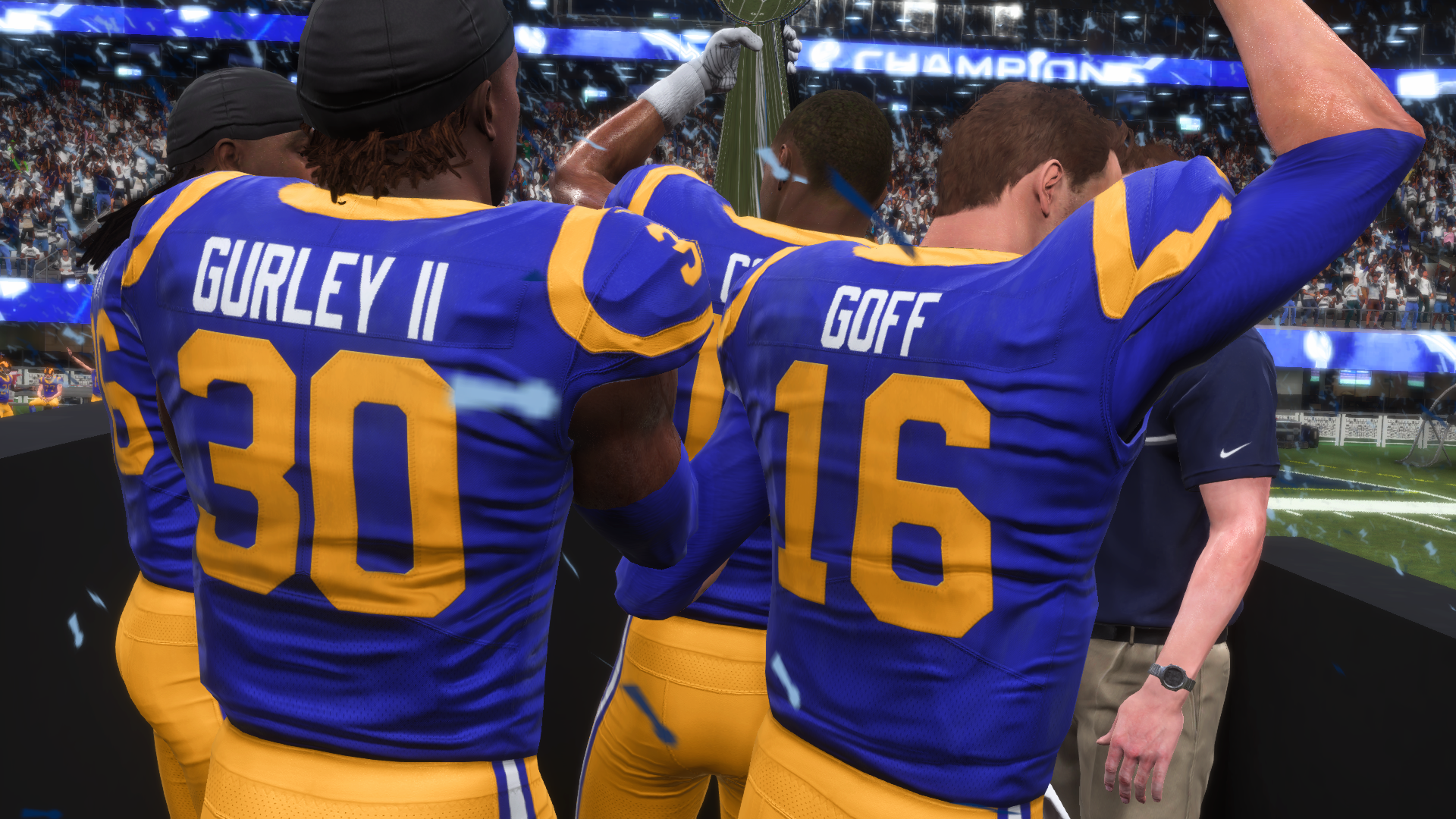 The Rams have been playing at a high level all season and that shouldn't change in the Super Bowl. The Rams need to score to win this game. They averaged over 32 points in the games that they won and held the Patriots to under 24 points. Tom Brady is going to air it out, so the Rams need to keep the run game under control and force turnovers. One very consistent part of the Rams' wins is their running game. They need to run the ball and keep Brady off of the field in order to win. Overtime also seems to favor the Rams as they won 3 of the 4 games that went into overtime.
How the Patriots Won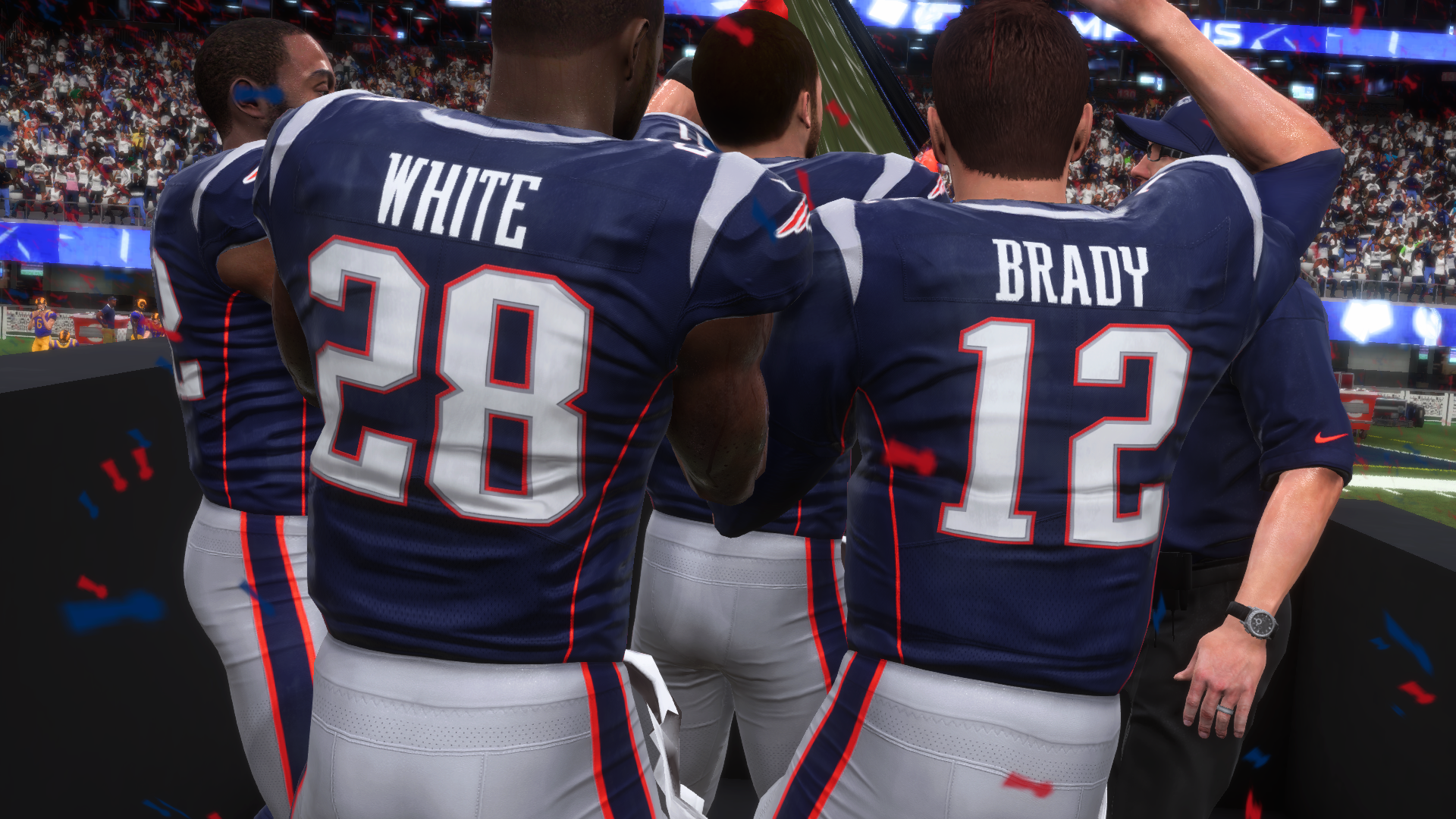 The Patriots seemed to win the closer games, but still need to score points. Like the Rams, the Patriots will need to score upwards of 30 points and keep the Rams in the 20's. The Patriots will also need to run the ball and stop the Rams from running. Overtime is not a friend of the Patriots as they lost 75% of the time.
And the Winner is…
According to Madden 19, the Rams will be the big winner. They won 60% of the games I simulated and some of them by a lot. Last year Madden 18 had a similar percentage for the Patriots, but the Eagles ended up coming out on top. Based on what I saw in the Conference Championship games, I am not sure how much I agree with Madden this year. One constant was that the Rams out-rushed the Patriots in most games, but the Patriots have been running all over teams in the post-season. Time will tell who ends up winning. EA's official Super Bowl prediction also has the Rams winning it all.
What do you think? Will Madden prove to be correct? Or will the Patriots pull the upset?