PAX South proved once again that it plays host to some amazing Indie games. One of the highlights from the show was a real-time tactical game with RPG and base-management elements in a WW2 setting. Let's take a look at Alter Games' upcoming title Partisans 1941!

A different take
There are several things that set Partisans apart from similar RTS games. One of the biggest ones is the setting of the game. Taking place during World War II, you take control of a group of Soviet partisans resisting the German occupation. Unlike a game such as XCOM, Partisans does not stop to let both you and the AI chose your actions. Though they share similar perspectives and genres they couldn't be more different. Partisans plays like an action strategy game that lets you tackle situations in multiple ways. Want to go in guns blazing feel free. Maybe select a unit with throwing knives to pick people off, while another unit hides the bodies.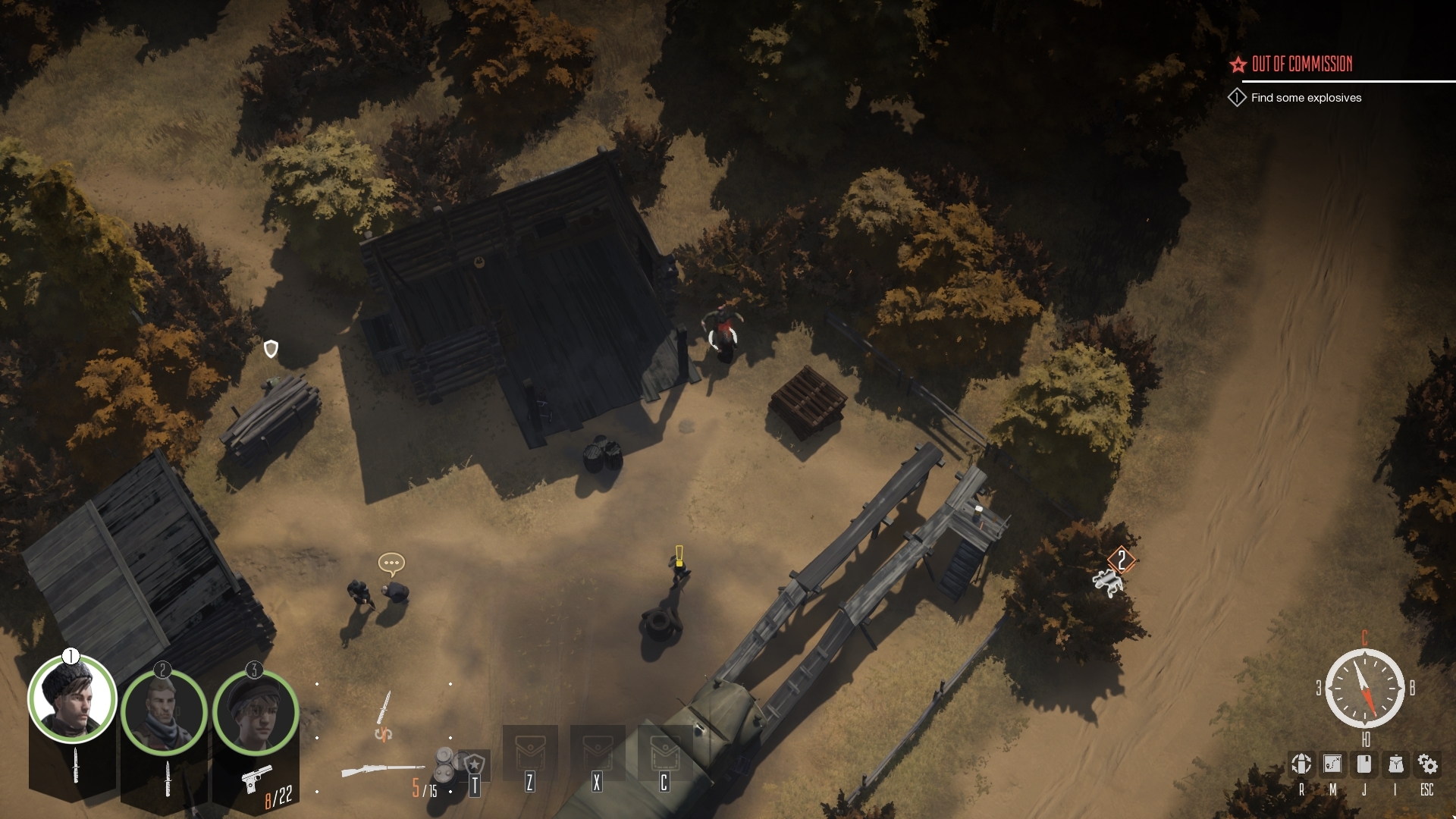 The Resistance grows
The game also features a base-building mechanic centered around your camp. Complete more missions to collect more allies, which makes your base stronger. Each partisan has their own skills and personal story. These stories are told in a non-linear way while shining a light on this harsh, dramatic, and rarely depicted side of World War II. As you collect more partisans you can form squads mixing their unique skills to tackle diverse missions.
The first impression
From what I saw on the show floor this game is definitely on my radar. I really enjoy the artwork and speed of the game. To say it better, I like that I can control the pace either by taking my time watching for patterns. Or I can just set up a kill box and trap the enemies in the middle. I might even consider walking through the front door guns blazing. The use of the Unreal 4 engine gives this game a really nice polish. I look forward to playing this game when it comes out and possibly doing the review on it. All in all, if you area fan of RTS games or have stepped away from the genre, this could be the game for you.
Stay tuned for more information on this game and others on the main page. Had a chance to play Partisans? Sound off below or on the official discord.