There were so many great takeaways from our trip to New York Comic Con (NYCC). It seems like the fun never stopped and we are still on the grand stage going from booth to booth to check out what's the next best thing. Although there was so much going on between cosplayers, guest panels, and autograph signings, the best part of NYCC for us was the interview that had with Sully from Funko.
Who Is CS Sully?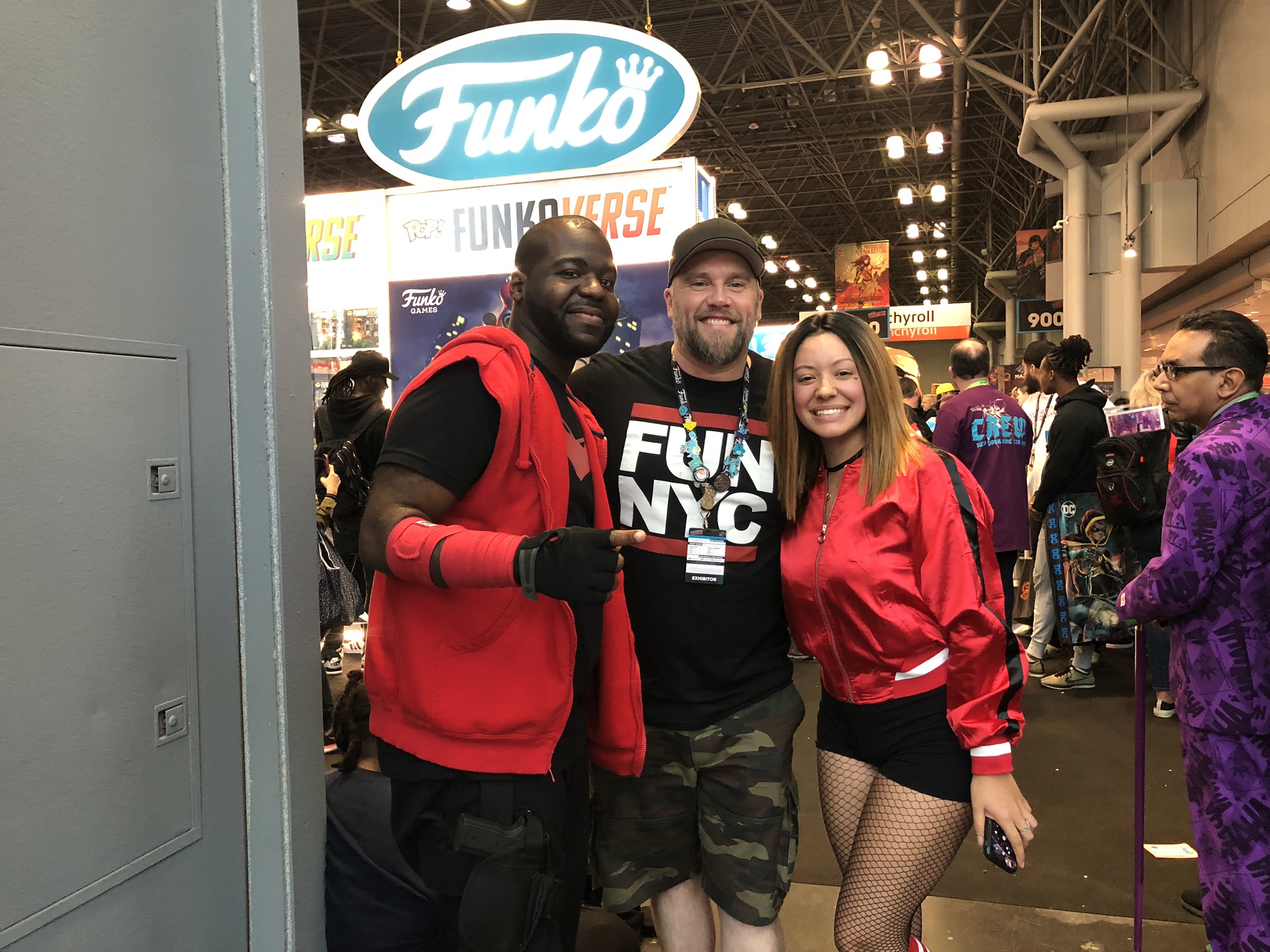 Sully is the marketing manager for Funko. If you happen to be Cast Away like Sully (Tom Hanks' character) and don't know the brand Funko, this company is the cause for many bank accounts being depleted due to the creation of Funko pop figures (the new Beanie Babies). Sully is in charge of making sure Funko products are catching the eyes and wallets of consumers, and yes he's doing a fantastic job of that. Sully is also the co-founder of the NerdFu podcast which brings you news and discuses topics such as video games, comic conventions, collectibles and much more. As stated by Sully and Steve, "The NerdFu podcast is for NERDS – created by Nerds".
The Funko Booth!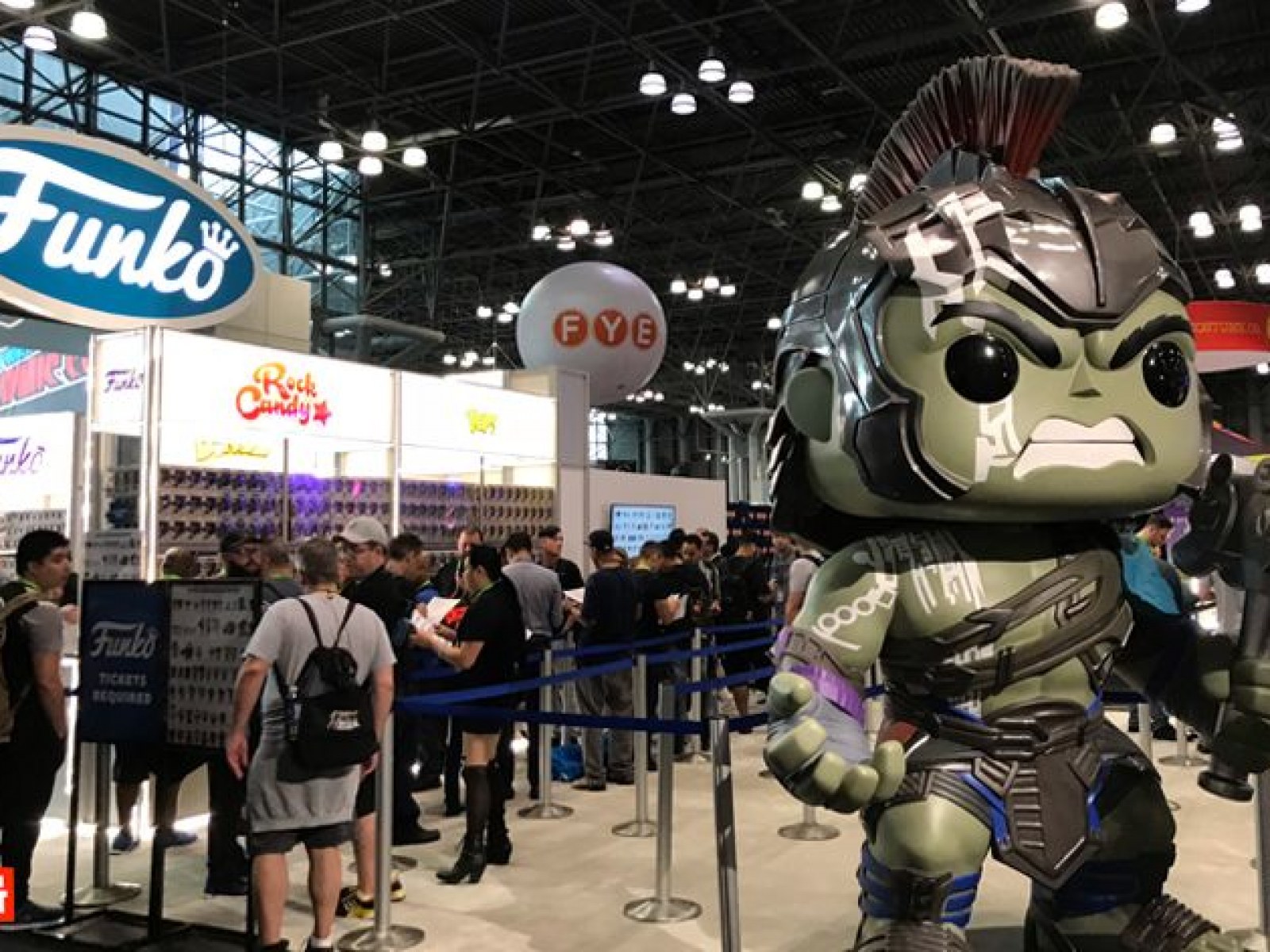 With the amazing assist from Mulehorn Gaming, we were able to have a 1 on 1 interview with CS Sully at the Funko booth. While at the Funko booth, Sully came and greeted us during the open session for people who didn't win the lottery so they could have a chance to get something from the Funko booth. We literally almost got ran over by the massive crowd and now had a great understanding of how Simba and Mufasa felt during that stampede (tear, tear). It was truly amazing of him to take the time with us because the Funko booth was pure madness for some and others it was well worth the wait.
The Warm-up Questions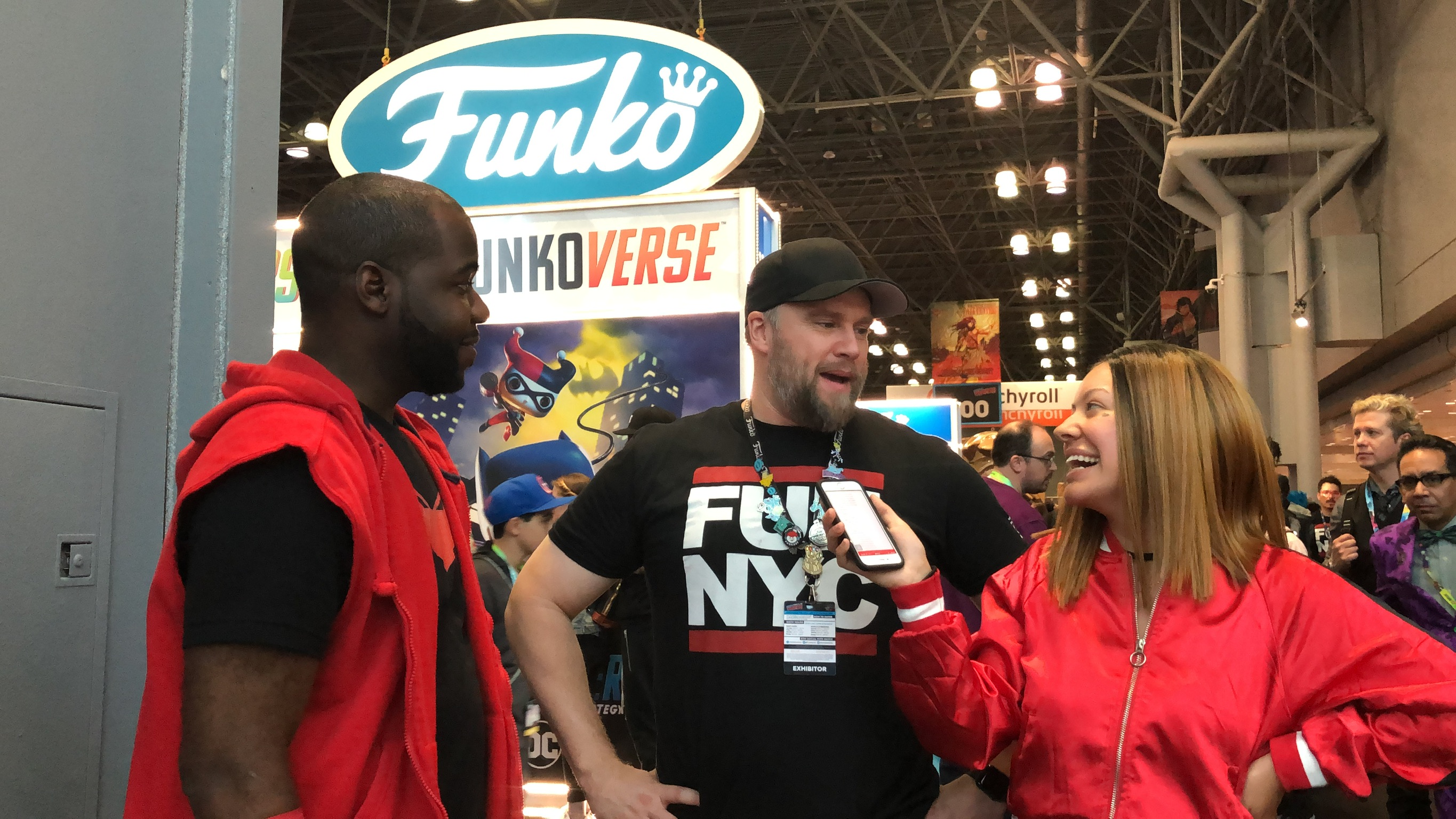 As we started the interview, one of the first questions we asked was how many comic-cons has he been to? He replied with "I lost count a long time ago, as far as Funko at least 15-20. I've been going to cons since 2011, so I have at least 50 under my belt". We are not gonna lie, between the both of us we've gone to a total of 5 Comic-cons and he's blown that out the water. That's a lot of mileage on his feet for sure.
Next, we asked him was how he feels about the chaos that happens at the Funko booth when it comes to comic-con exclusives such as the Pink Chrome Batman and the Mickey Mouse only limited to the con. He felt like it was a good perk for the people who are able to make it to the con but one thing that stood out is when he said "I think it would be cooler if there were even more exclusives limited to the booth and I know a lot of people wouldn't like that but did you go"?  We honestly feel like that would be an awesome idea because the more limited items help generate more chaos for exclusives and who doesn't love chaos in an already crowded venue.
What's On Sully's List?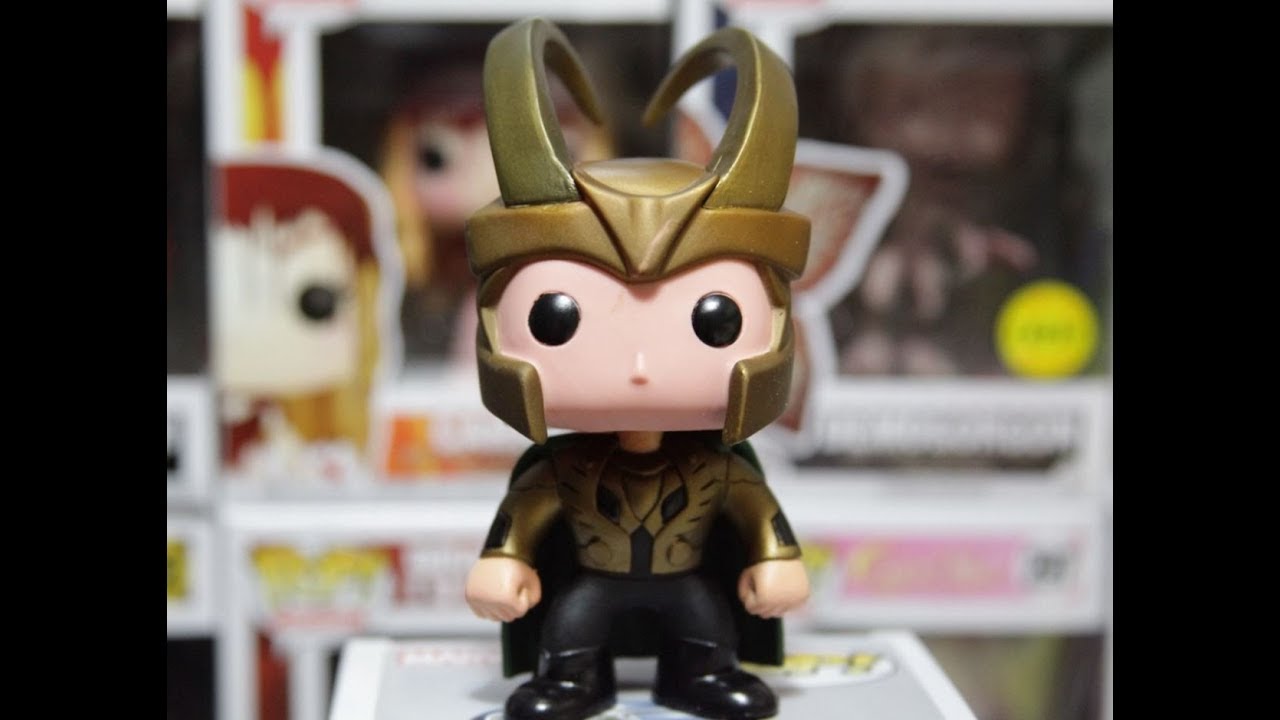 If you were wondering what's on the grail list for a Funko marketing manager, well we have it here for you. We asked Sully what was a Pop he needs to have; what was on his grail list? he replied, "I'm still after that gold Loki from SDCC (San Diego Comic-Con), It's a tough one to get but one can dream. There's still a few more on my list but I have all the Sully's, that was priority number 1, had to have them all."
What's Next For Funko?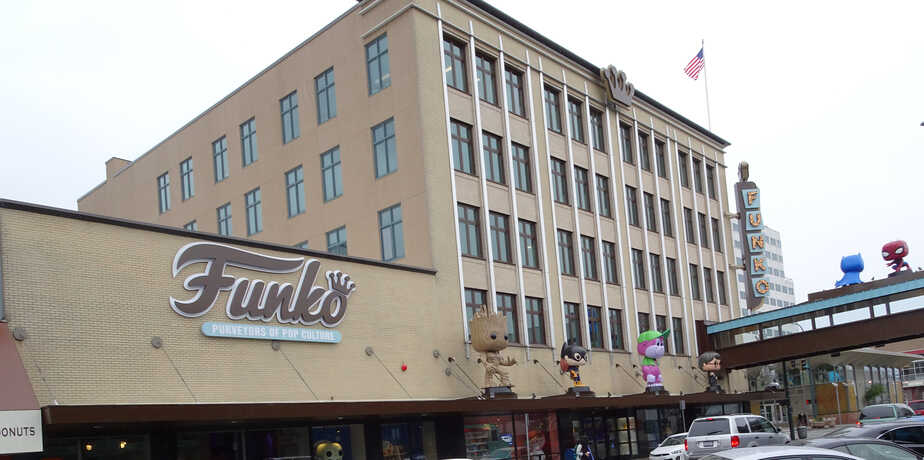 We know as a business Funko is always looking for ways to evolve and find new ways to grow. We were curious as to what he was looking forward to that Funko has planned going forward. His reply was "the next big thing on our radar is the Funko Hollywood Store, which opens on November 18th, 2019, in Los Angeles." Sully also stated that it was gonna be "MASSIVE" and he gave us an idea on what he meant by that by telling us "the current store in Everette is 14,000 sq ft and the one in LA is going to be 40,000 sq ft" and at that moment we could paint that exact picture.
Back To The Chaos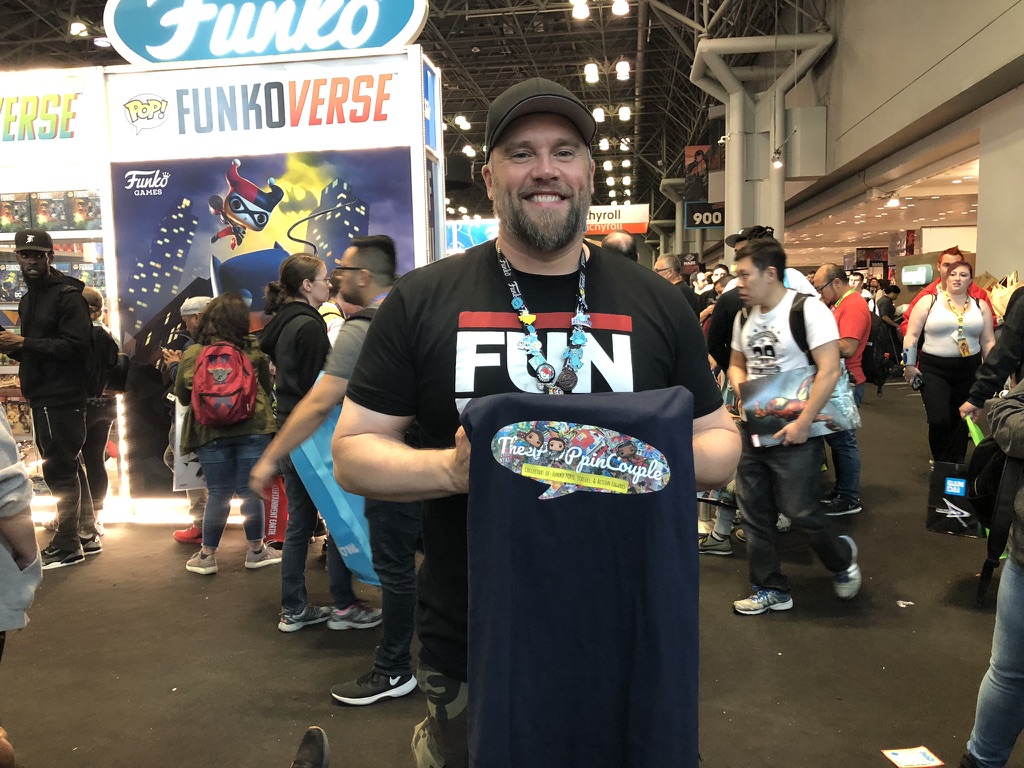 As much fun as it was chatting it up with Sully, we knew we couldn't keep him long because he still had a lot of work to do at the Funko booth. We greatly appreciated him taking time out of his day to talk to us and we didn't let him leave empty-handed. To show our appreciation we gave him the custom shirt that we created for him that no one had yet and he was truly happy to have it. There was a lot more that we covered with Sully and if you want to check out the rest of the interview.