It's been a week since New York Comic-Con (NYCC) came to a close and yet it feels like it was just yesterday. There were so many people both inside and outside the venue. If you had intentions of making it to certain booths or making it to an autograph signing, we hope you got up bright and early and were at the doors before they opened because people weren't slacking this year. We didn't do too much when it came to waiting in lines at booths but we definitely had a great time and we will tell you why. 
YouTubers Unite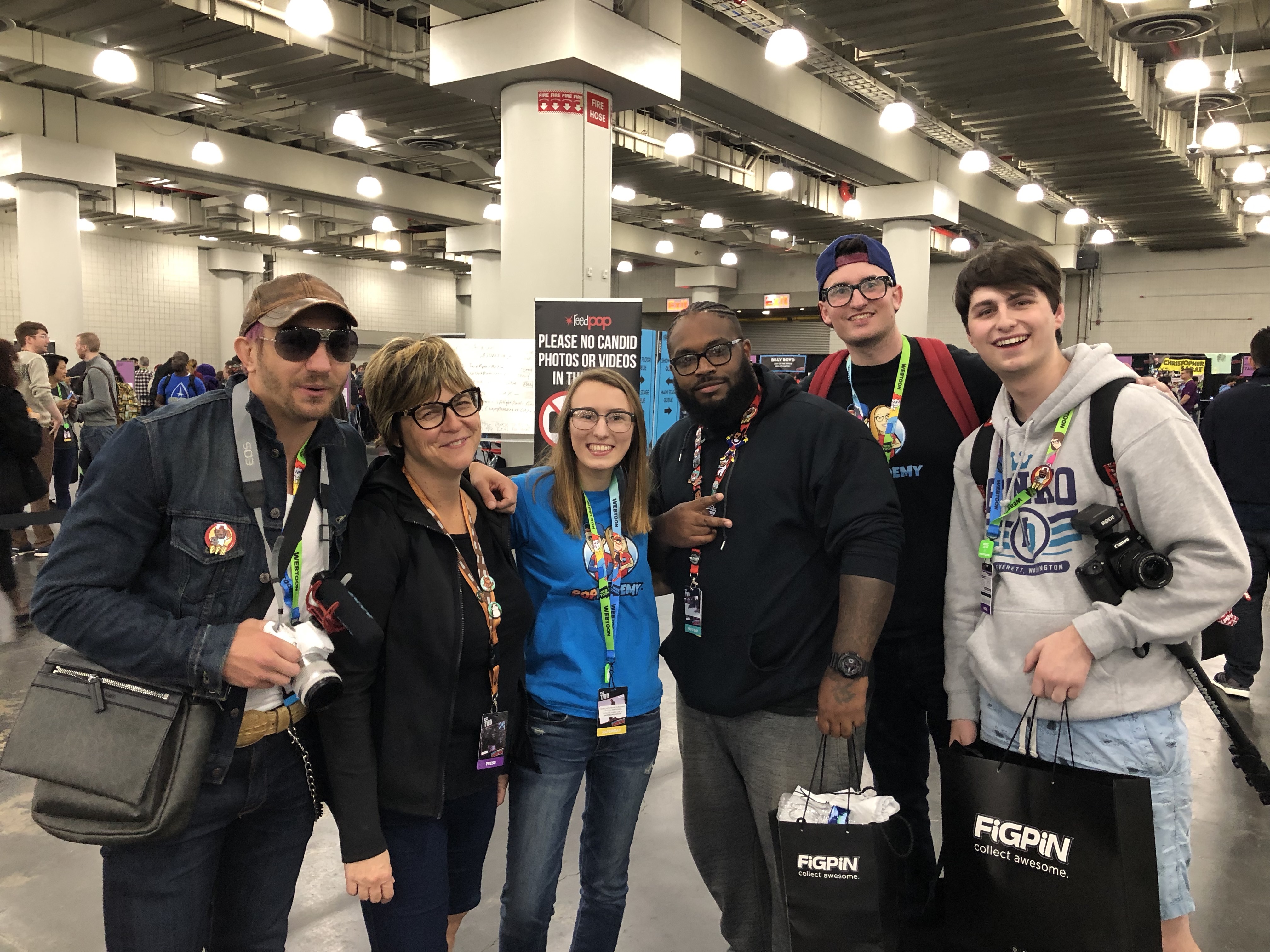 This year we had so much fun meeting up with fellow YouTube collectors. The best part of NYCC is that it brings people from all over the country together for the common goal of entertainment. We've made a lot of friends since our start on YouTube and we all congregated for a heck of a time at NYCC.
If you are a Pop! collector then you know the name Toppops. He is based out of Canada and we nicknamed him the King Of Pops because he has just about every Funko Pop! (minus the crazy super limited ones) in his collection. We were able to pick his brain a little bit and chat with him and his mother. If you ever have the time be sure to check out his collection.
Another well-known YouTuber in the collecting community is the Bearded Pop Hunter a.k.a BPH. A great individual and a big-time add icon collector. His true pride and joy is his My Hero Academia collection which is a must-see. Now he calls himself an occasional YouTuber but with the amount of respect and love he receives, you would think he was King Joffy Joe. So glad we were able to meet up and chat for a bit.
Last but certainly not least is CollectingCletus. One of the biggest Funko Pop! collectors in New York, he is also one of the best personalities out there. He is a professional boxer but collecting is something he loves to do. He has expanded his collection range to Hot Toys and Mezco Figures but he still has one of the biggest collections out there including his crazy purchase of a $12,000 Pop! at SDCC. We were truly surprised he was allowed back in the house after that one. 
The Closing
There was so much more that went done with other YouTubers such as Whats_poppin._, Poppinainteasy, TheFunkocop, justageekfromthe305, Funkopopacademy and so many more. It just goes to show that you can go as far as you want when you start something. We started a year ago and now we've created a bond like no other and it's just the beginning. If you want to see how it all went down and get a better feel for everyting be sure to check out our youtube channel for more.
Stay tuned on our YouTube and the MHG official discord. We are looking forward to our interview with Sully from Funko HQ!