In a month, gamers everywhere will finally have their hands and their full attention on what could be the 2020 Game of the Year contender Cyberpunk 2077. With its launch date approaching and the hype growing, sorting out all of the information CD PROJEKT RED has released seems like a good idea.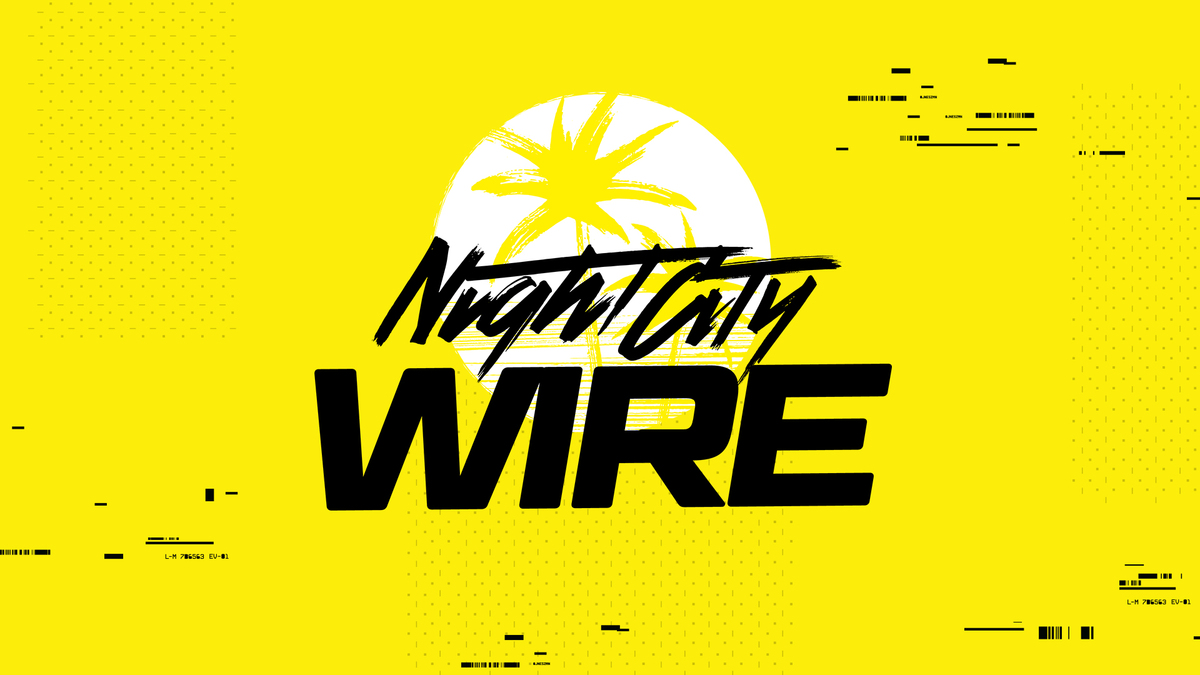 With 11/19/20 just weeks away, CD PROJEKT RED has provided a variety of teasers, trailers, inside looks, and some coveted gameplay clips. Most notably, CD PROJEKT RED has slowly released its series "Night City Wire" episodes, which has provided deeper insight into the setting of Cyberpunk 2077, Night City. There have been four installments to date, each highlighting a different aspect of the game that becomes more impressive with each entry.
Episode 1
I did a write up of "Night City Wire" Episode 1 back when it released in June 2020, but let's do a TL;DR again, just in case:
Episode 1 delivered a new trailer, some collaboration announcements, and an in-game look at a feature called Braindance. Braindance is Cyberpunk's take on using security footage to retrace the steps of a particular situation in a particular place. The gameplay was of a robbery at a small store in Night City. Players can expect to use this as they progress through the story as V, the main protagonist. Many would wager that this is going to be used to do bad things to good and bad people.
Episode 2
The second episode brought Cyberpunk fans an inside look at two big reveals related to gameplay and story: lifepaths and weapons. Perhaps the most intriguing was the reveal of the lifepaths available to the player. Each allows for a different prologue experience depending on which path a player chooses. Nomad, Street Kid, and Corpo are the options, and each path offers different levels of skill efficiencies. As for the weapons, the arsenal provides as much variety as expected for a game that dabbles with cybernetics and technology. Players can hone their skills to master weapons of their choice based on weapon types whether firearm, melee, and whatever else Night City has to offer. Be sure to check out Episode 99 of Analog Assault for the MHG Crew's thoughts on lifepaths and beyond.
Episode 3
In Episode 3, CD PROJEKT RED gives soon-to-be-players a look at new gameplay, the gangs within Night City, and for PC players, the coveted minimum and recommended system requirements. This episode takes a deeper look at even more story-related content, highlighting at least nine gangs that can be found throughout Night City and the Badlands: Maelstrom, Valentinos, 6th Street, Voodoo, Animals, Tyger Claws, Moxes, Viraithis, and Aldecaldos, all of which have their codes, rivals, and legacy V will have to confront as the story progresses.
Episode 4
The fourth installment highlights some of the customization features of Cyberpunk 2077, including vehicles and fashion options. There are an array of vehicles V can choose to pilot, from flying cars to more traditional ones, to motorcycles, and beyond. All have the ability to be customized and reflect the type of person a player is having V become. As for styles and fashion, it is noted that cars, guns, implants, and clothes are "war paint" and they reflect just who a person is inside Night City. There are four styles for players to don: Kitsch, Entropism, Neomilitarism, Neokitsch. Each has its own unique styles and slogans that encompass just what each style stands for.
The Final Countdown
As mentioned, the gaming world is just weeks away from one of 2020's most anticipated titles. In the coming weeks leading up to launch, join as I go over more about what we know and what I hope to see once we dive into Night City. For now, BLOW IT UP! and most importantly, Stay Rad.