Cyberpunk 2077 has received a flood of positive reviews on Steam after a huge Black Friday sale. Gamers on PC, Xbox, and PlayStation all took advantage of the sale to get the CD PROJEKT RED title. Since its release, Cyberpunk 2077 has addressed many game-breaking bugs that rendered the game unplayable for many, particularly on old-gen consoles. It seems the reviews are indicative that these changes have been for the better.
In December 2020, Cyberpunk 2077 launched with an array of bugs. This led many gamers and gaming journalist to review this game poorly. The game on old-gen consoles yielded the game to be of the most criticized launches of all time. CDPR had a PR nightmare having to deal with the aftermath on what many would call a poor decision to release the title on old-gen.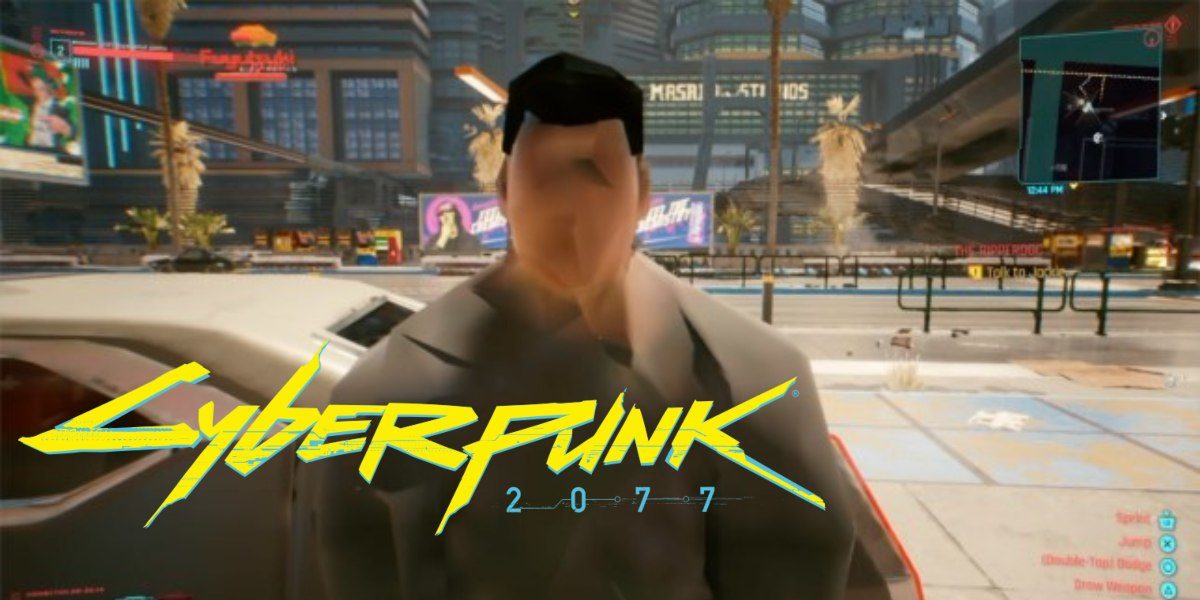 However, over many patches on all consoles, the game is seemingly much more playable. Reviews on Steam attest to this, and the interest in Cyberpunk 2077 is on the rise among those who were previously uninterested and skeptical.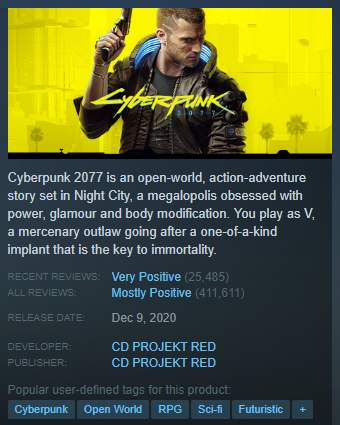 Cyberpunk 2077's approximately 412,000 reviews is one of the highest numbers in all of single player RPGs on Steam. The fact that they're Very and Mostly Positive is a complete flip from how it was even a month ago. The recent bump in positive reviews may not pardon CDPR's marketing blunder, however it does offer a well worth it experience to fans of the genre.
While many of the sales on the digital versions end this week, the physical copies of the game can usually be found on discount at retailers everywhere.