How an independent documentary's message suddenly became harrowingly real.
Comic Shop Magic
Everyone has their own unique experiences with comic books and comic shops. Some of my most vivid childhood memories were going to the comic shop with my dad. We'd spend hours at shops. My dad would talk to the guys about what hot new books he should be looking out for and he always scoped out what was behind the glass. He had weekly pulls at one shop which was his "main shop." I would get lost in the back issue bins looking at some of my favorite characters. I'd look at the covers and imagine what the story of that issue was about. These trips to the local comic shop as a kid were magical to me. 
The Journey
In the documentary My Comic Shop Country by Anthony Desiato, he shares his perspective on his experience with his New York's Alternate Realities. Anthony not only was a regular customer but he eventually worked at the shop too. The series follows Anthony as he shares the 23-year history of his beloved shop that eventually closed its doors in 2015. It is relatable for anyone who's ever gotten attached to a comic shop. Along the way, he sets out across 9 states visiting 20 different comic shops.
It is a great look into how owners can approach the business differently. Each shop has its own identity and caters to a different crowd. The film also dives into the reality of what owning a comic shop is actually like. It's a tough business; no other way to put it. As Anthony visits shops I couldn't help but think to myself which of the shops I would want to visit, and which ones I would like to avoid. There is, of course, a segment on the Las Vegas favorite Torpedo Comics which I am happy to name as one of my personal shops! Our friend Gabe has one of the best lines in the film!
In between visiting shops and interviewing owners Anthony shares his experience with AR comics. How a family-like bond grew between him and the crew.  Crazy to think that after the shop closed some of those relationships have drifted a part, as it was the shop that kept them together. Even more intriguing is watching how the closing of the shop affected the owner personally.  He created a place that brought people together while celebrating his passion, what happens when that is gone?
Harsh Reality
As I grew older and my father's interest in comics burst with the crash of the 90's speculative boom, we replaced trips to the comic book shop with tips to the video store. I found similar magic at the video store which turned into a love that led me to work in the video stores. Today those video stores are extinct. I happened to witness their rise and fall first hand. Those remaining cater to the memorabilia effect for customers but are no longer a viable business.
Another harsh reality from the film is, like Anthony's shop, so many shops have closed their doors. Some owners refuse to change or adapt their business. The guessing game on ordering books months in advance is incredibly challenging to get right. While Anthony shows the shops he visits in a positive light, many of us have visited shops that are already dying. Shops that gave up on organizing back issues, or that can't be walked through because it's cluttered with piles of books everywhere. Then there's those greedy owners that mark up the price for spec books on New Comic Book Day.
Every year the total number of comic shops gets smaller, while movie studios and characters continue to thrive. The shops that continue to innovate and deliver an experience that meets the demands of its customers are finding success. The shops that are not – I hate to say it but they are on borrowed time.
Final Thoughts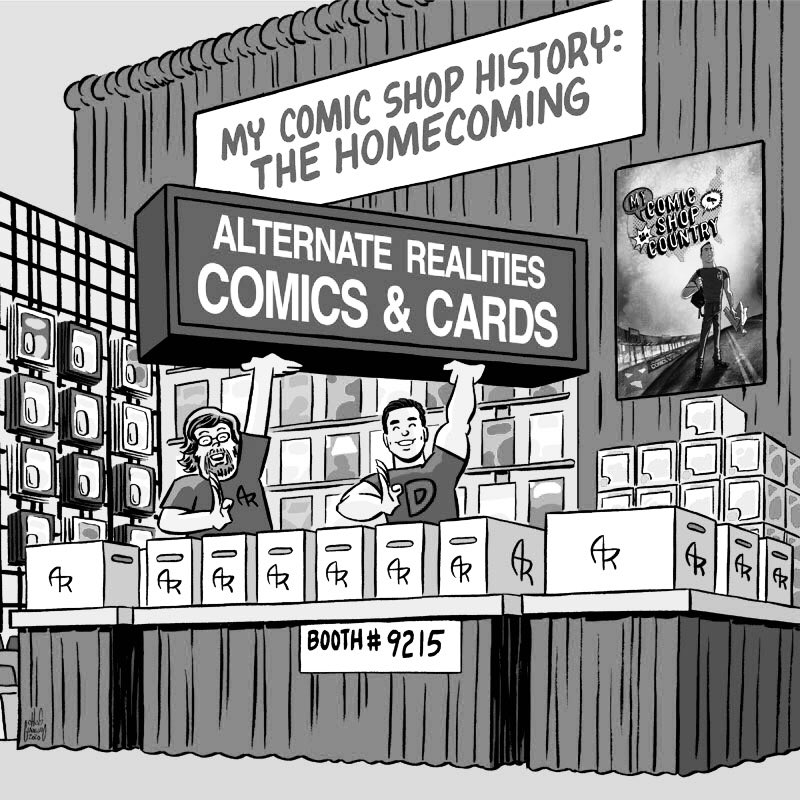 Is it not oddly eerie that this documentary was finished and released before the onset of the pandemic? Change is happening rapidly, and more changes are coming as we come out of this. Those changes will not only affect individuals but businesses and society as a whole. The state of comic shops that filmmaker Anthony Desiato shares in his film is a sad but real forecast. The vision that he shares with us from the perspective of his beloved AR Comics is relatable, nostalgic, and suddenly much more real than he knew it would be!
The film was timely and relevant before knowing that comic shops would find themselves in their current state. Due to Diamond Comic Distributors closing, we have not had a New Comic Book Day in four weeks. Labels are sourcing ways to get new comic books out, however it's merely discussion and planning. There are shops that are and will close as a result of the pandemic accelerating their demise. The comic book industry finds itself in very uncertain times and the way forward is clouded.
If you have a love for the comic shop experience as we do, support that favorite local comic shop and set aside an hour and half of your day to support this film! It caters to comic lovers but that's not a prerequisite to enjoy the film. I watched the film with my wife who inherited comic books in her life when she met me, and she enjoyed it. It manages to spark discussion and provokes thought. I found myself texting friends immediately so they could watch too. I highly recommend that you watch and share My Comic Shop Country!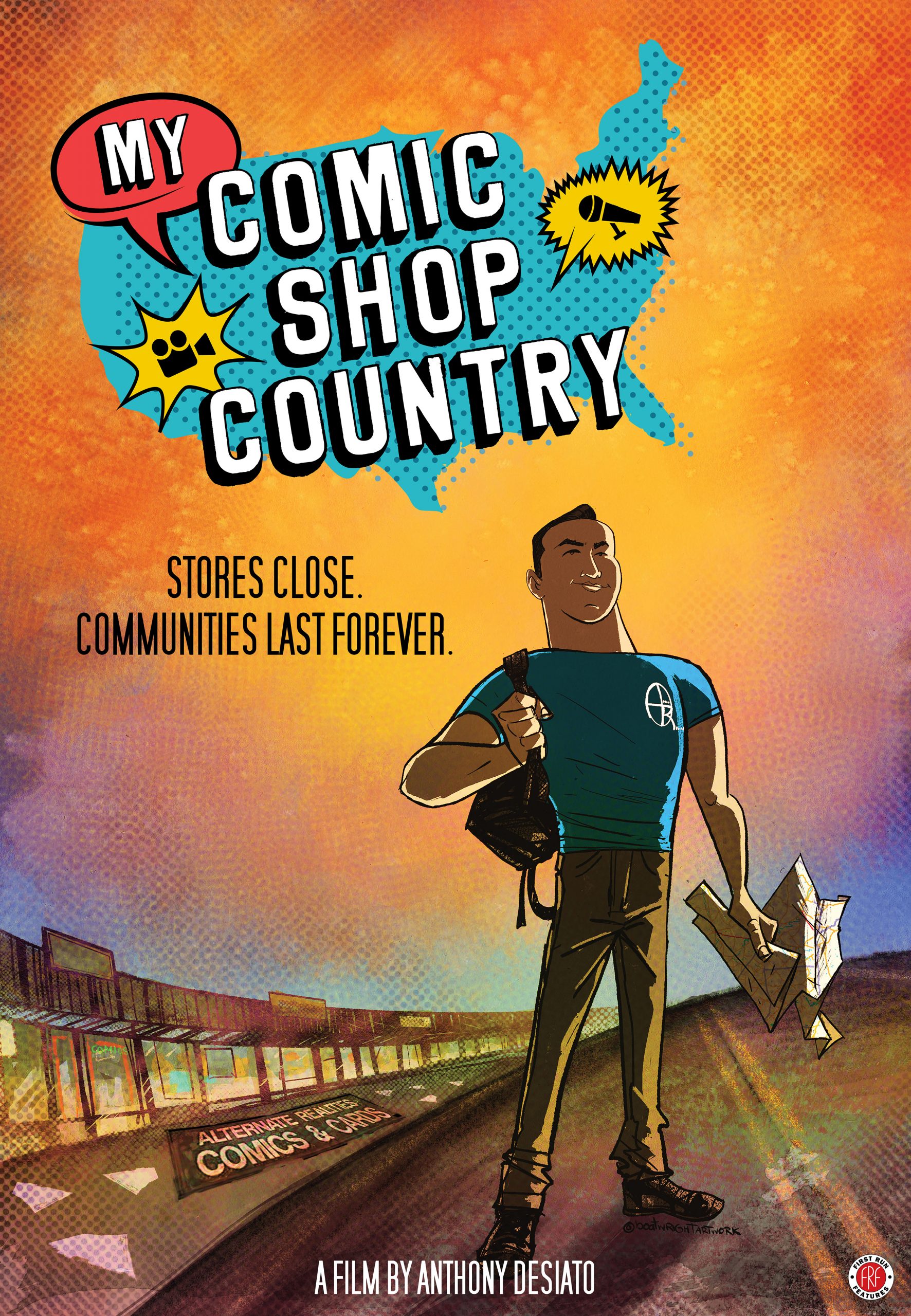 The film is available now digitally via Apple TV (iTunes) and Amazon. Connect via Facebook, Twitter, and Instagram.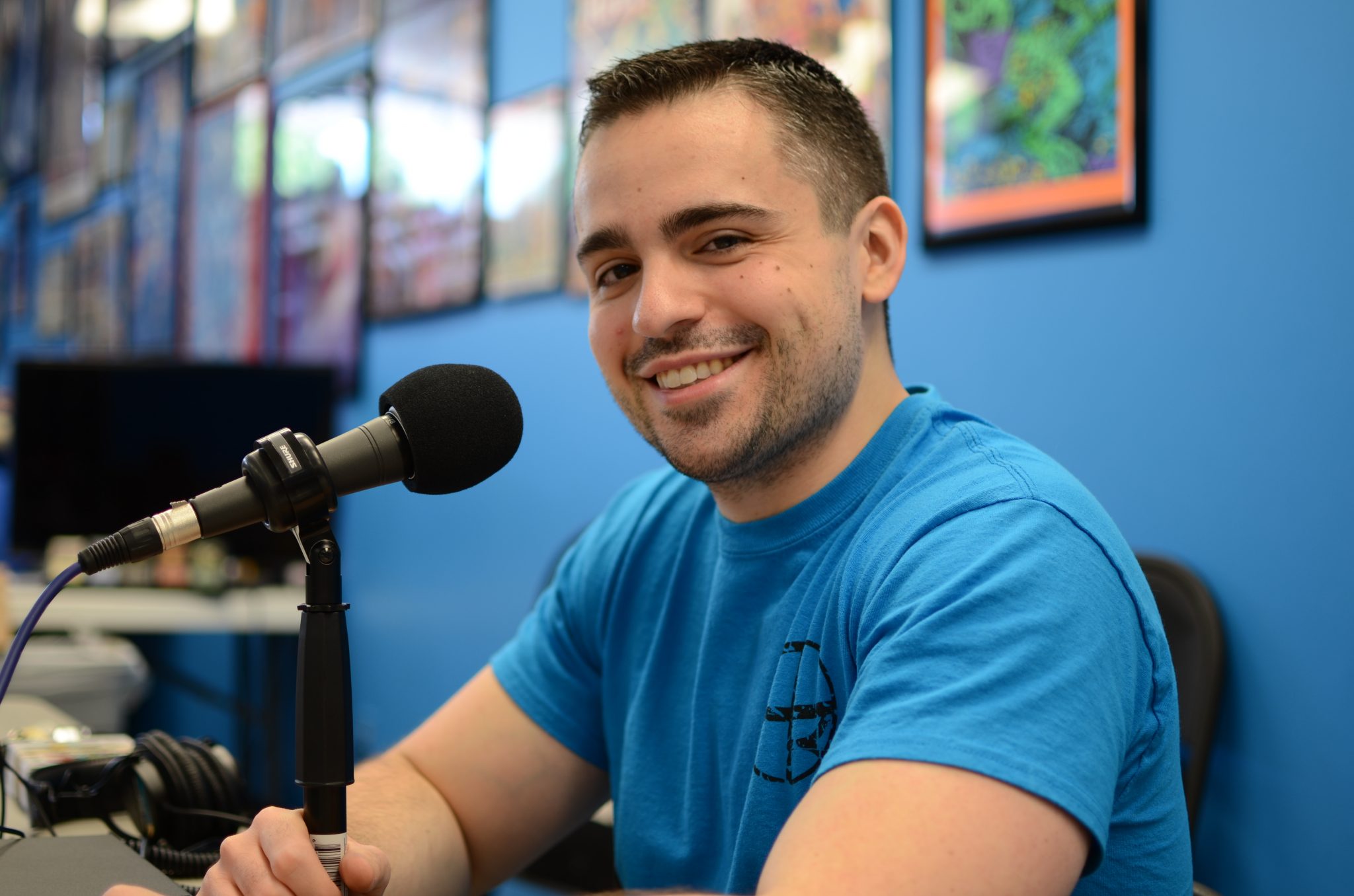 Anthony Desiato, owner and founder of Flat Squirrel Productions, is a lifelong Superman fan, documentary filmmaker, and podcast host who has been chronicling the culture of comic shops for the past decade.
Love comics? View previous roundups, news, and reviews at the comics landing page, or jump into the Mulehorn Gaming Discord – #comics_collectibles anytime to talk comics! 
All images courtesy of flatsquirrelproductions.com