Yesterday when I saw a Tweet about an announcement from Ninja would debut today, my mind raced with possibilities. A new sponsor? The creation of his own eSports team? Did he buy Epic Games? Okay, maybe not that last one. However, the announcement being that Ninja, arguably the most famous live streamer ever, is making the switch from Twitch, the long-time front-runner outlet for live streaming, to the less popular but on-the-rise competitor Mixer, was not even in the top one million theories. In my opinion, that means it was the perfect announcement and business move for the man who is in gaming's biggest, brightest spotlight.
Ninja
Let's get this right out there: yes, I'm a Ninja fan. I've awed and oohed at his merchandise in Target, WalMart and Hot Topic. I think it is phenomenal he has been on Jimmy Fallon. I tuned in as he hosted an event for New Year's Eve in New York City. I made sure I was in the audience to watch him and DrLupo play Fortnite duos at GuardianCon in 2018. He does great things for gaming and live-streaming. Because I am such a fan is exactly why the news of his move to full time streaming on Mixer is so shocking. I haven't been a fan of his since the beginning, but I do have a decent idea of his story. He has been on Twitch for a long, long time. That's not the focus of this piece though. The focus is to discuss why this move is good for gaming, for live-streaming, and the Ninja brand, too. Let's face it, Twitch will live on without him.
So, He Wants to Stream on Mixer?
I have met Mixer streamers, big and small, in my day as a member of the content creator community. Everyone I've spoken to who streams on Mixer has nothing but phenomenal things to say about it. If there is one flaw I've spotted, it's the size. The reach of Mixer is (maybe was, now) undoubtedly smaller than that of Twitch. It makes it easier to grow, but it makes it easier to hit a ceiling on viewers and consumers as well. When Mixer adds Ninja and all the weight that he brings to the world of streaming to their platform, the viewing population and the consumption of Mixer product increases in size dramatically. It's a win, win, win. A win for Ninja, who is now THE face of Mixer. It's a win for Mixer, who now has a growing number of consumers. It's a win for other Mixer streamers, who now get to have even more people seeing their product. That's really, really good business. Mixer and Ninja are even currently giving free subscriptions to his Mixer channel in order to draw more viewers and consumers. Yes, right now! Go do that, but then come back and finish reading.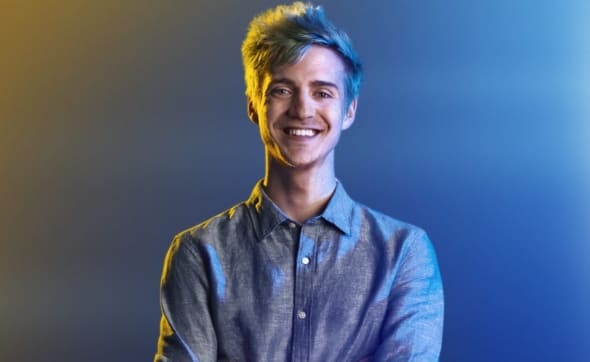 What does this mean?
But what does Mixer really do for Ninja, aside from becoming the face of Mixer? In his announcement video, he says he's "going back to his roots." I mentioned I haven't been a Ninja fan for that long, but I do know his roots. They are seeded in one of the most beloved games of all time: Halo. And wouldn't you know it, we are getting a crispy new Halo title (Halo Infinite) in Holiday 2020. Sounds like a potentially amazing partnership. The Xbox Twitter was even spotted liking his announcement video on Twitter. Yes, they own Mixer, but it could be so much deeper than that. Yes, this is all speculation, but it's not bad to look at the big picture. This is Ninja we're talking about here. This isn't like when I went from Twitch to Mixer back to Twitch again. That's not important, at all. Moving on, back to Ninja.
Right now the facts are what they are. Ninja is huge. Mixer is small. Put the two together and you have a great business deal. Either way, it is a huge step forward for live streaming and content creation. It is a message that extends across platforms, literally. Not all success has to stem from one place. Mixer now has the capacity to truly compete with Twitch in the very best of ways. Mixer has Ninja, and he's just the beginning.
The Future
Every business deal has the capacity to crash and burn. I cannot and will not speculate if that will happen. Right now, Ninja and his wife and Manager Jess seem excited and confident about this change. Ninja fan or not, content creator or not, this is something to keep an eye on and root for, especially for the promotion of gaming and the legitimacy of it as a sport and as a career. Ninja set the bar in 2018, and with this move, he may have raised it, and we're only just a little over halfway into 2019.
I hit that free subscribe button on Mixer about 2 minutes after watching the announcement video. I want to see this guy succeed. He has charisma and charm. He has ridiculous gaming talent. He has the fans, the support, and the right people in his corner to all but ensures his success for a long time coming. Until maybe he's even as old as DrLupo. I'm just one fangirl on the Internet who was shocked and stoked for this dude I've never met, but social media indicates I'm not alone. I can't wait to see where he's headed.
So to you, Tyler 'Ninja' Blevins, may the way of the road guide you to wherever you and the boys are dropping next. See you on Mixer.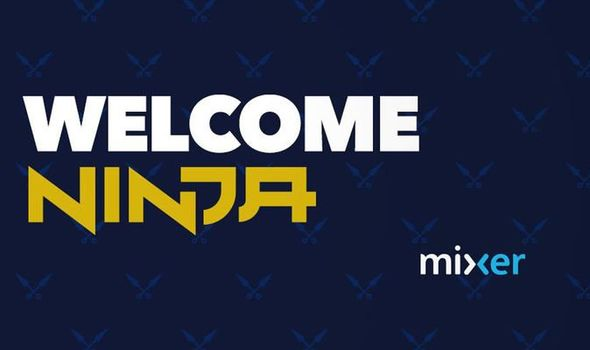 Join the Ninjas
If you're looking to support Ninja, you can find him on Mixer, Twitter, YouTube, and Instagram.