Microsoft Flight Simulator 2020 debuted on Tuesday, August 18, 2020, Microsoft's first entry in the series since 2006's Microsoft Flight Simulator X. Having grown up on a steady diet of flight sims like F-22 Lightning II, Microsoft Flight Simulator 98, Jane's Fighters Anthology, or even X-Wing vs. TIE, I've been eagerly awaiting this release all year. But with all this time between entries, has the wait been worth it?
Fly a Plane, See the World
One of the crowning achievements of Microsoft Flight Simulator 2020 has been its seamless integration with Bing Maps and real-time data feeds. The world in which you fly is populated with satellite imagery provided by Bing. This works well for well-known populous areas like Los Angeles or New York. However, in other areas, the satellite images are a bit outdated. The execution of this feature is solid and should only improve over time as Microsoft improves their maps service.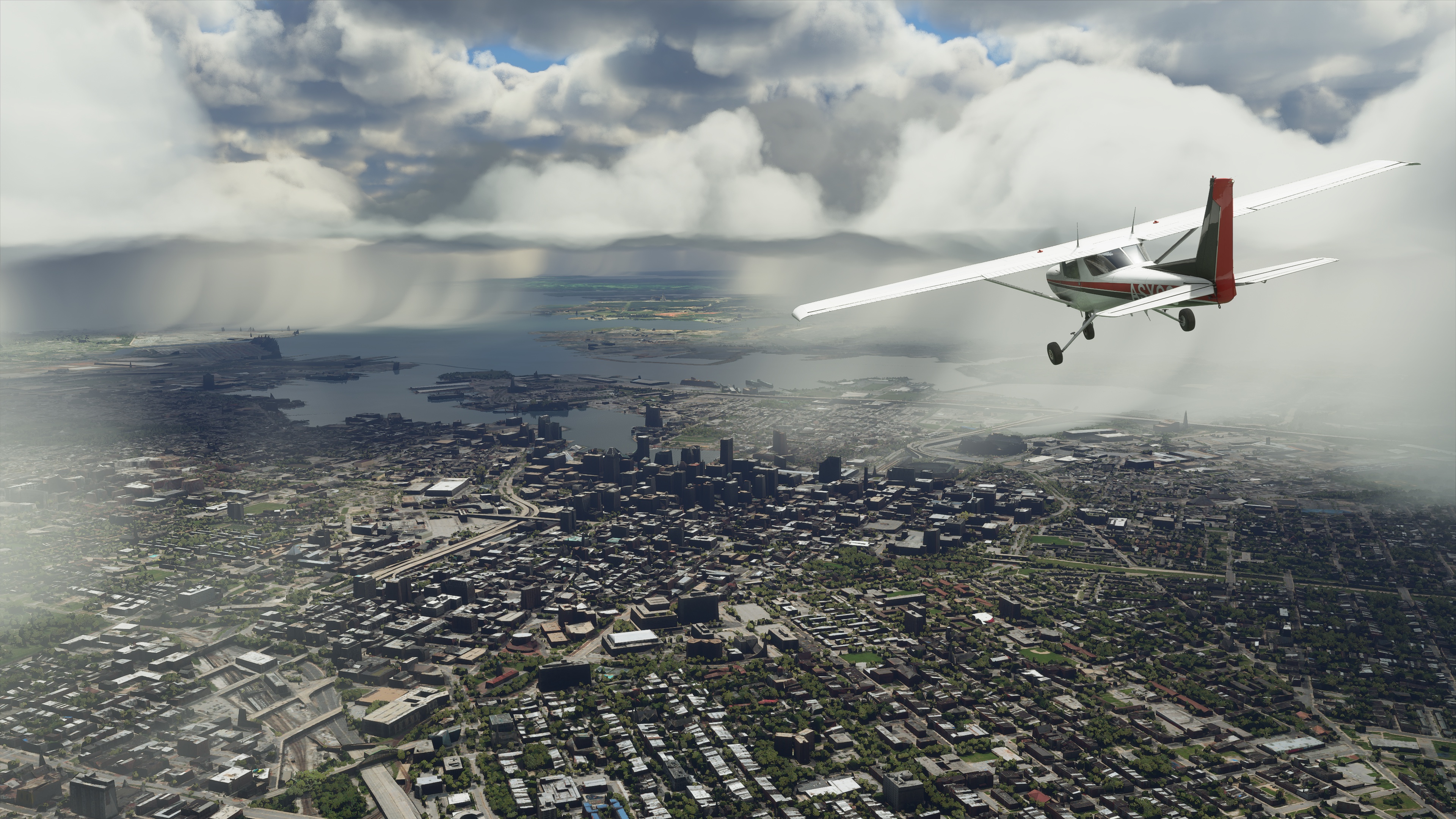 Microsoft Flight Simulator 2020 seamlessly integrates real-time flight traffic into the game, forcing you to account for and avoid them by interacting with air traffic control (ATC) who will provide you with flight level instructions. You can also jump into real-world flights to assume direct control and complete the real-world flight from gate to gate if you wish. Bundle this with real-time weather conditions and you have a solid, immersive experience that's as real as you like.
Flight Controls
As one would expect, Microsoft Flight Simulator supports – as far as I can tell – essentially every possible flight stick set up and allows for absolute control and customization. My personal setup is a Thrustmaster T.16000M FCS stick with matching TWCS throttle and TFRP rudder. I enjoy using the stick, throttle, and rudder but find that I prefer using my TrackIR head tracker to look around the cockpit and use the mouse to interact with the avionics and other flight controls rather than mapping those controls to the buttons on the stick, throttle, or keyboard.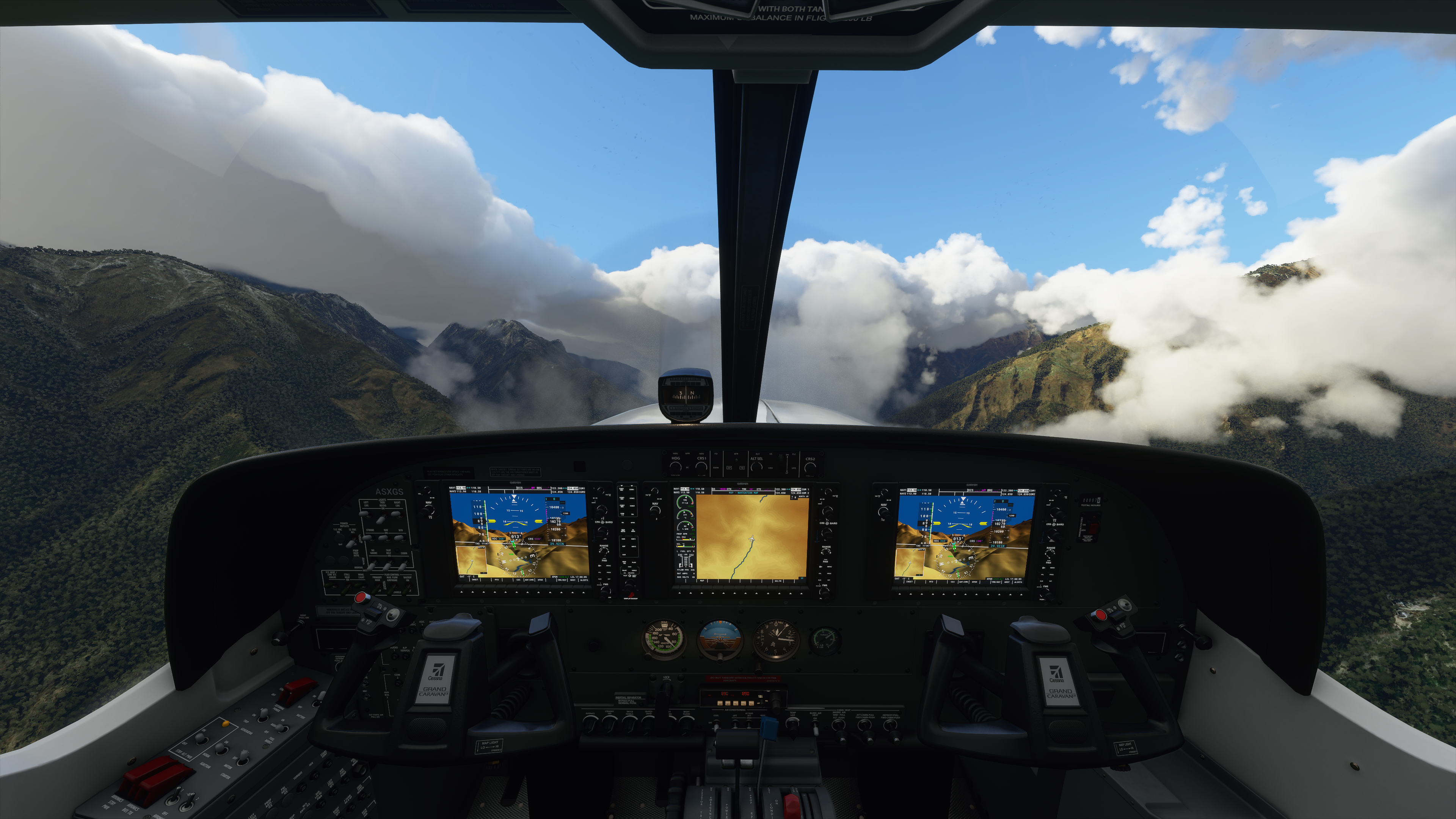 I also enjoy being able to interact with ATC using numbers on the keyboard to select responses to ATC. It adds a good level of immersion as Microsoft Flight Simulator 2020 relies on Windows English speech packages to convincingly create the radio conversations. However, I really wish the game would take it a step further to allow me to use my headset microphone to speak responses or commands to ATC or provide more variety of voices, similar to how VoiceAttack and HCS Voicepacks already provide that level of immersion for games like Elite Dangerous.
Planes, Liveries, and Airports
As is custom with every iteration of Microsoft Flight Simulator thus far, you'll find a solid complement of aircraft to fly that have been painstakingly recreated in as much detail as possible. The planes look great, the interiors are well designed and lifelike, and there are several highly detailed airports available in the game.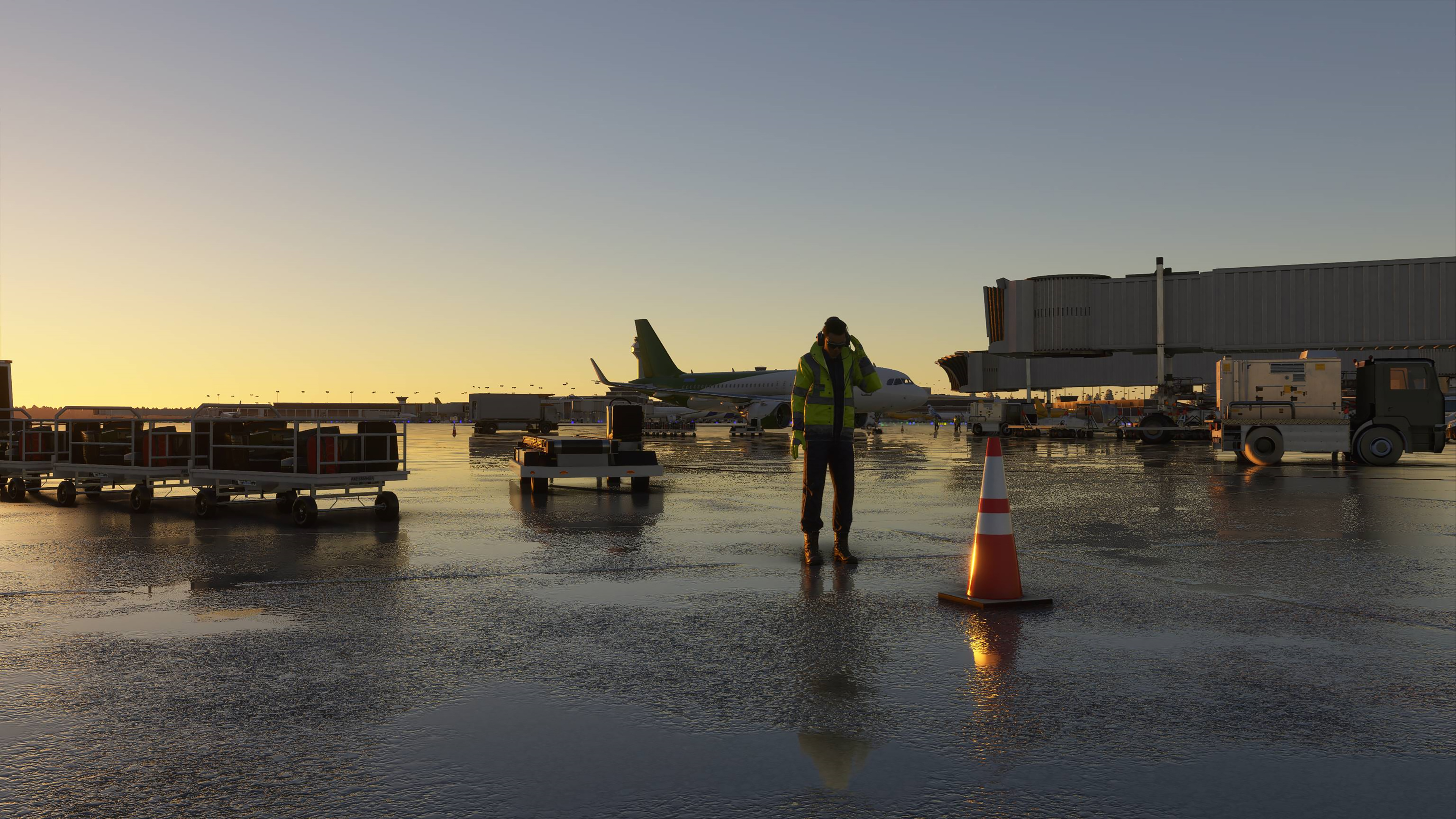 However, this is also where the game loses some of its luster as Microsoft has taken to emulating airlines themselves. Want to check bags? Select a seat in the front of the plane? Select a seat at all? Be prepared to pay. Do you want to fly the Boeing 787 Dreamliner? Get ready to fork over $120 to buy the Premium Deluxe Edition of the game. It's disappointing to see aircraft and airports hidden behind paywalls instead of perhaps just selling cosmetic items like liveries, but it's on-brand with other simulation games Microsoft has released recently like the Forza series.
Challenges and Leaderboards
Microsoft Flight Simulator 2020 has great replay value. The game provides you lessons, and every aircraft is unique in its cockpit, controls, and handling. Having never flown a real plane, I can't comment on its realism in that respect, but the game has settings to be more forgiving or realistic. Not once did the flight ever feel arcade-like.
The game also has periodic challenges with leaderboards that allow you to hone your skills and see how you stack up with other pilots across the world. I've enjoyed these so far and they force me out of my comfort zone into aircraft, locations, or weather where I'm not very experienced.
All in all, Microsoft Flight Simulator 2020 is a great experience, and what Microsoft has achieved is an absolute triumph.