The Coronavirus has hit everyone around the globe. Canceled events, social distancing, and more. We though a great way to take our mind off of all that is to think about something we all enjoy here: video games. With that, we are introducing the MHG Madness Champion Video Game Bracket. If you'd like to participate you will first need to join our discord as all voting will be taking place there.
Click here to join the MHG discord. 
The Bracket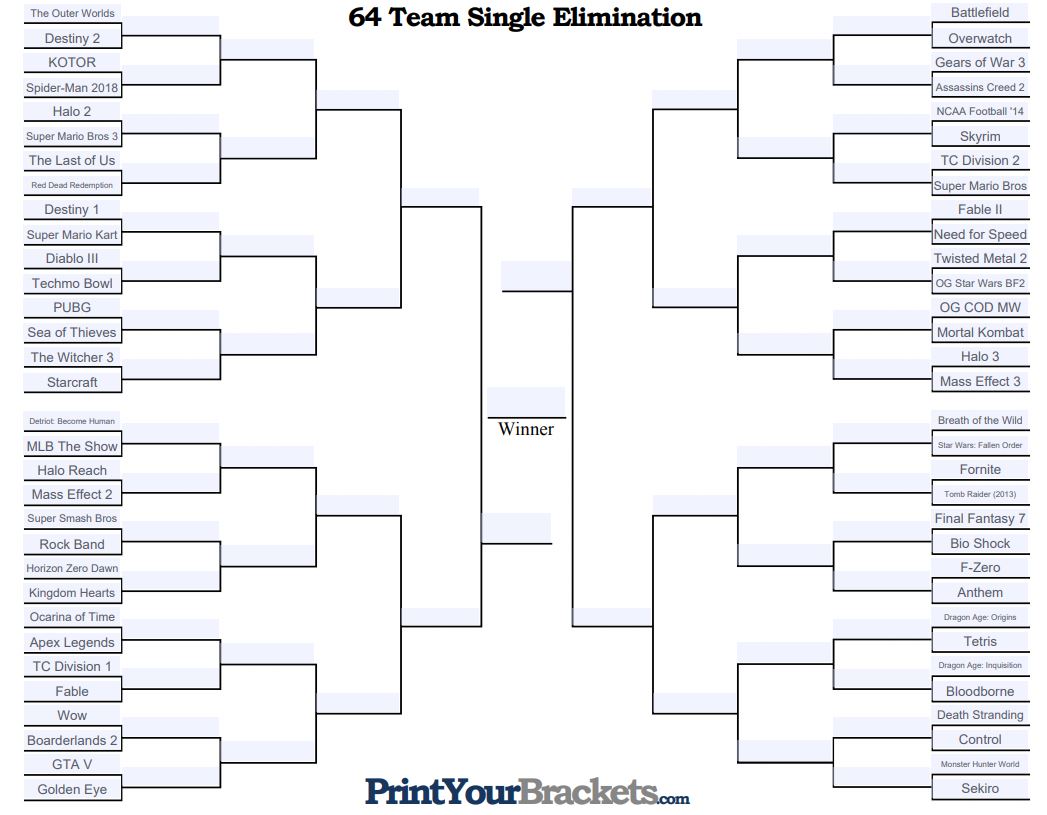 Voting will start today. Each quadrant will be voted on. The upper left shall be called North L and lower right South R. Upper right North R and lower left South L.
Seeding was all random.
Voting starts today for North L. Voting will conclude on Friday 20th at midnight.
Good luck and let's have some fun! We will keep posting on the website to keep things updated!
EDIT:
South R Voting will start Saturday 21st!