And we are down to two shows left in the MHG Madness – TV Edition bracket. Again, there were no surprises in the voting with the two I predicted after the genre championships taking the wins.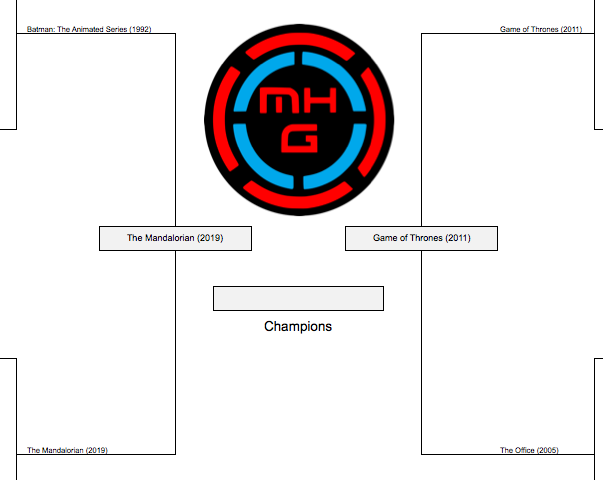 The MHG – TV Edition championship comes down to The Mandalorian and Game of Thrones. While I love The Mandalorian had a fantastic first season, I still don't think it deserves to be in the finals over some of the other shows it went against. We had a spirited debate in our Discord server over just this and most agreed that while it is was a great debut it may have won due to being in the Star Wars universe. I think Game of Thrones will take the win due to the overall feeling that The Mandalorian doesn't deserve to win, yet.
Join our Discord Server to be part of determining the MHG Madness – TV Edition champion!