Round 2 of the Science Fiction section has concluded with only one real surprise.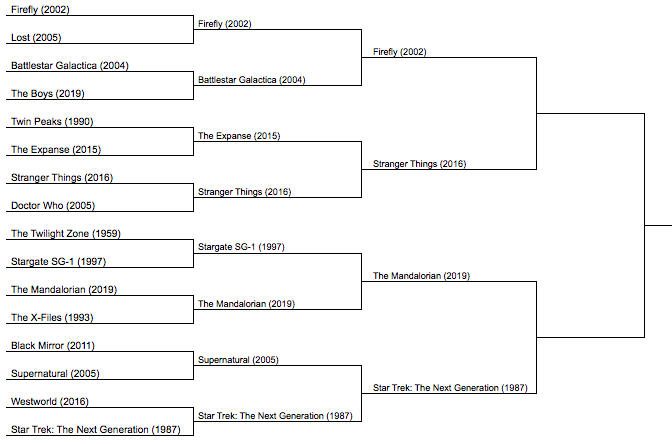 This one went pretty much as expected but I was surprised to see Stranger Things take down The Expanse, which may be one of the best Science Fiction shows on TV right now.
Now on to Round 2 of the Dramas! Join our Discord Server to help with the voting.