The first round of the science fiction section of MHG Madness – TV Edition is complete and while most were pretty lopsided we did have two matchups go to overtime.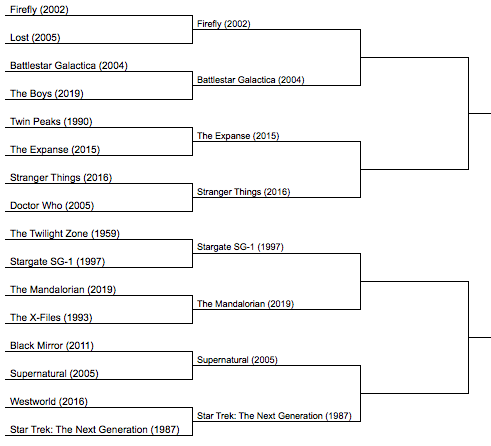 The two matchups that went to overtime were Stranger Things vs. Doctor Who and Westworld vs. Star Trek: The Next Generation. Stranger Things and Star Trek won those matchups but other than that this one went pretty much as expected.
Next up is Drama! Join our Discord Server to help with the voting.