And we are finished with the first section of the second-round matchups. The Animation bracket is showing its age with the debut of the most recent show coming in 1999…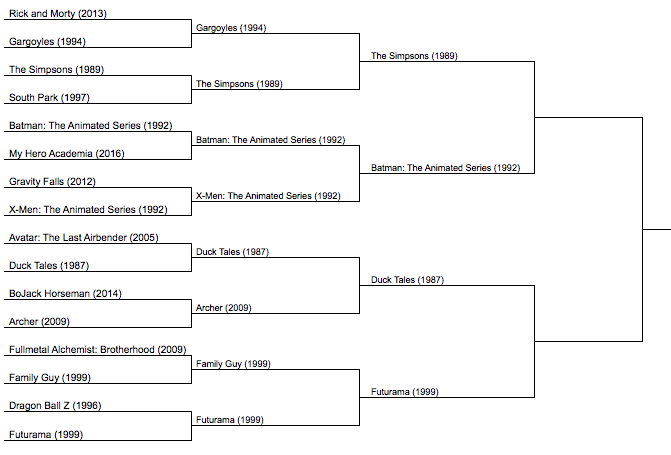 No real surprises here although I wasn't sure who was going to win out between Family Guy and Futurama since they have a lot of similarities.
Now on to Round 2 of the Sci Fi shows! Join our Discord Server to help with the voting.