The first round of the animation section of MHG Madness – TV Edition is complete and we have a few surprises.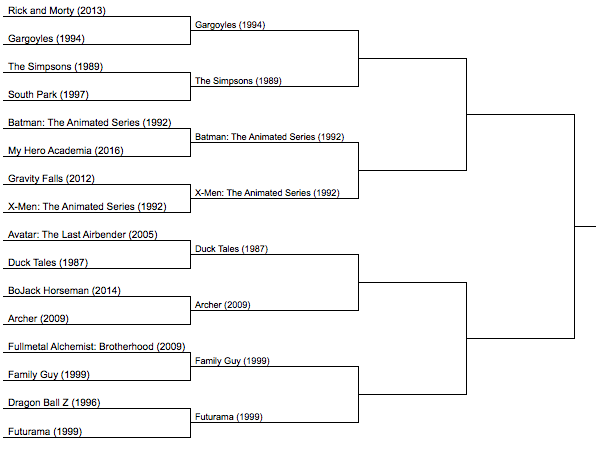 The biggest surprise for me was Gargoyles beating Rick and Morty, which was the top seed in the animation bracket. I think Gargoyles won on its nostalgia. The closest matchup was Dragon Ball Z and Futurama, but I am glad Futurama won out.
Next up is Sci Fi! Join our Discord Server to help with the voting.