With only 16 shows left, we are voting on two sections of the bracket at once. First up, Animation and Science Fiction.
Animation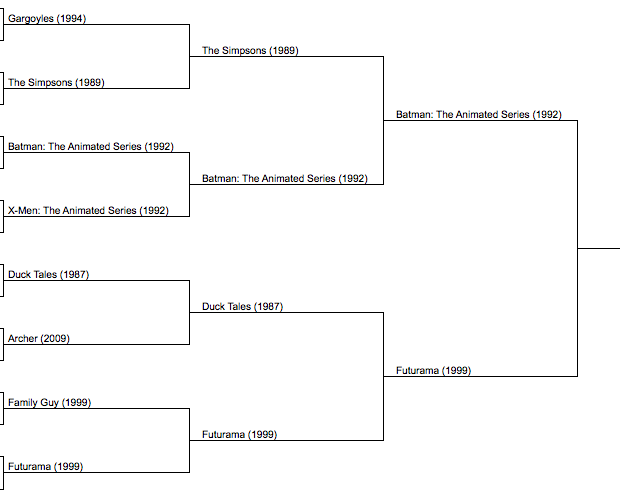 Futurama taking down Duck Tales is not a huge surprise here but Batman: The Animated Series taking down The Simpsons is a big upset in my opinion. The Simpsons has been around for over 30 years and while it isn't what it once was it is still iconic.
Science Fiction
With the demographics of our Discord Server (i.e. lots of Star Wars fans), it's no surprise that The Mandalorian took down Star Trek. While I love the first season of The Mandalorian, I still think it is too early in its run to crown it the champ of the Science Fiction section so we will see if Firefly can take it down.
The second half of the Round of 16 is underway with the Dramas and Comedies. Join our Discord Server to be part of determining the winners!