The first round in the North L is over and here are your winners!
North L Bracket Winners
What a bunch of tough matchups we had. Sea of thieves winning by 3 votes, Halo by 2 votes and Super Mario Kart by 3 votes. It was sad to see but both Destiny games ended up losing in close ones.
The Bracket
Here is how the bracket is currently shaping up. We are also now starting voting in the MHG discord for South R. There are definitely some tough matches up in North L, and it will be the same for this round as well! Remember all votes are registered in the MHG discord only. Click here to join.
Good luck to your games!
South R Bracket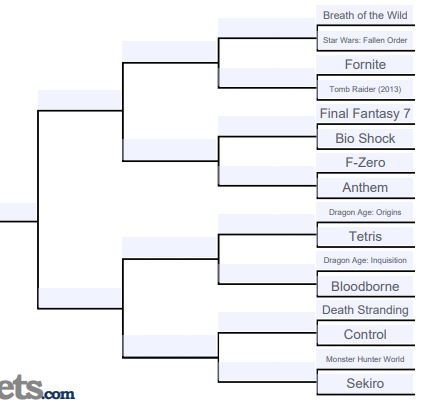 Voting for South L starts today March 21st through Sunday at midnight!