With so many big AAA titles coming out this season, I wanted to reach out to some indie developers to see what they are working on. This week I had the chance to chat with Shannon Williams about his latest game Mark Out! The Digital Wrestling Card Game.
Finally… Something Different.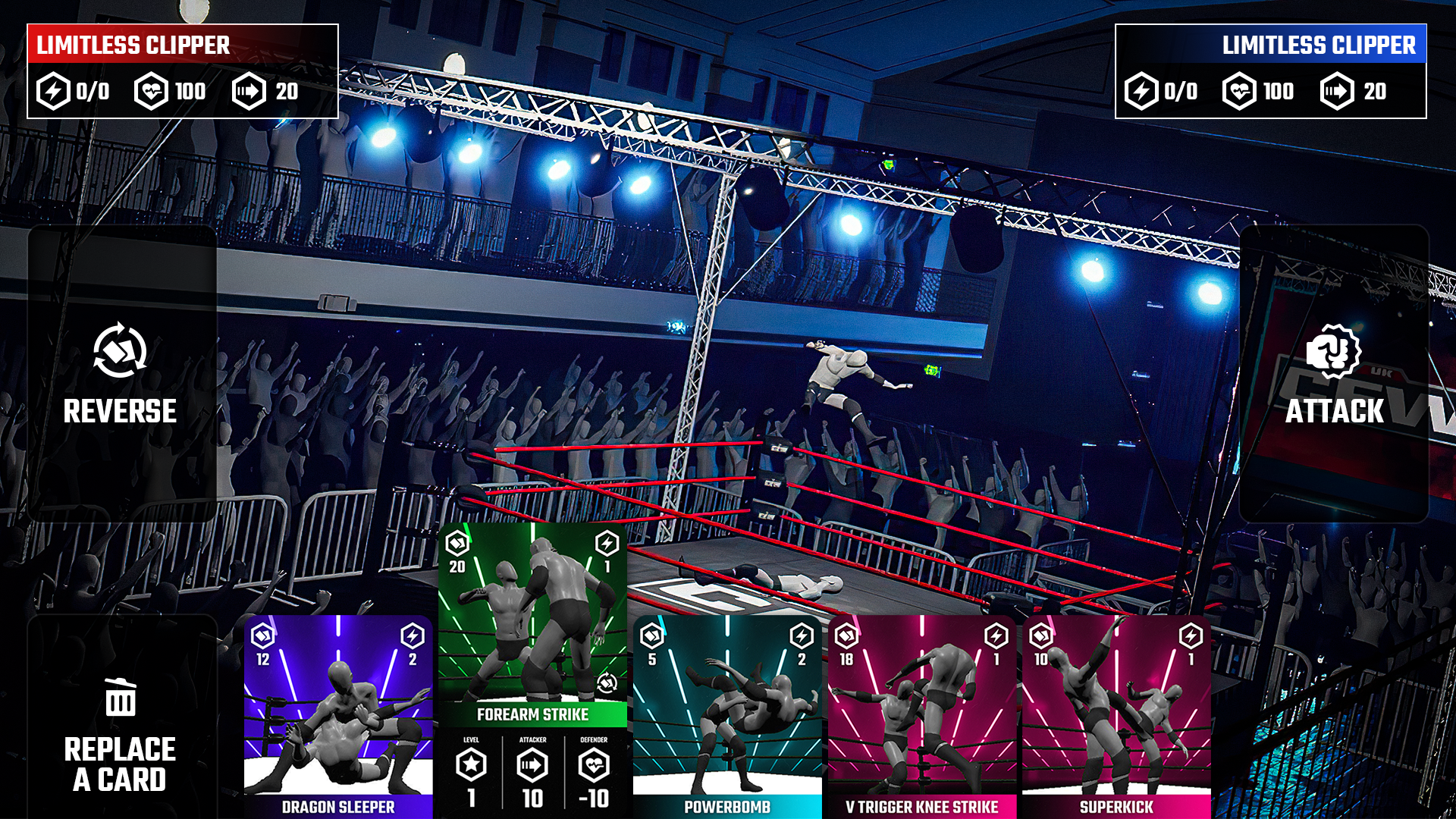 If you know me then you know that I am a huge wrestling fan. I try to watch everything from WWE to Indie shows online. I have also played a myriad of different wrestling games across a bunch of different platforms over the years. One thing I can say about the genre is that whether it's arcade-style or sim-style wrestling games they all tend to have the same feeling to them. You do a lot of button mashing for moves as you build to a finishing move. So color me surprised when I heard that a developer was looking to actually do something different.
Combining a Collectable Card Game with a wrestling game hits on something truly different. Yes, the idea has been touched on before by WWE with WWE SuperCard. Mark Out! feels and looks to do things so much better. To start it is not just going to be a game where you literally see cards fighting each other. The cards you have will lead your avatars to perform the moves on screen. So instead of button timing or mashing, it becomes a game of who can build a better deck and who can play the right cards when.
An interview with Mark Out! developer Shannon Williams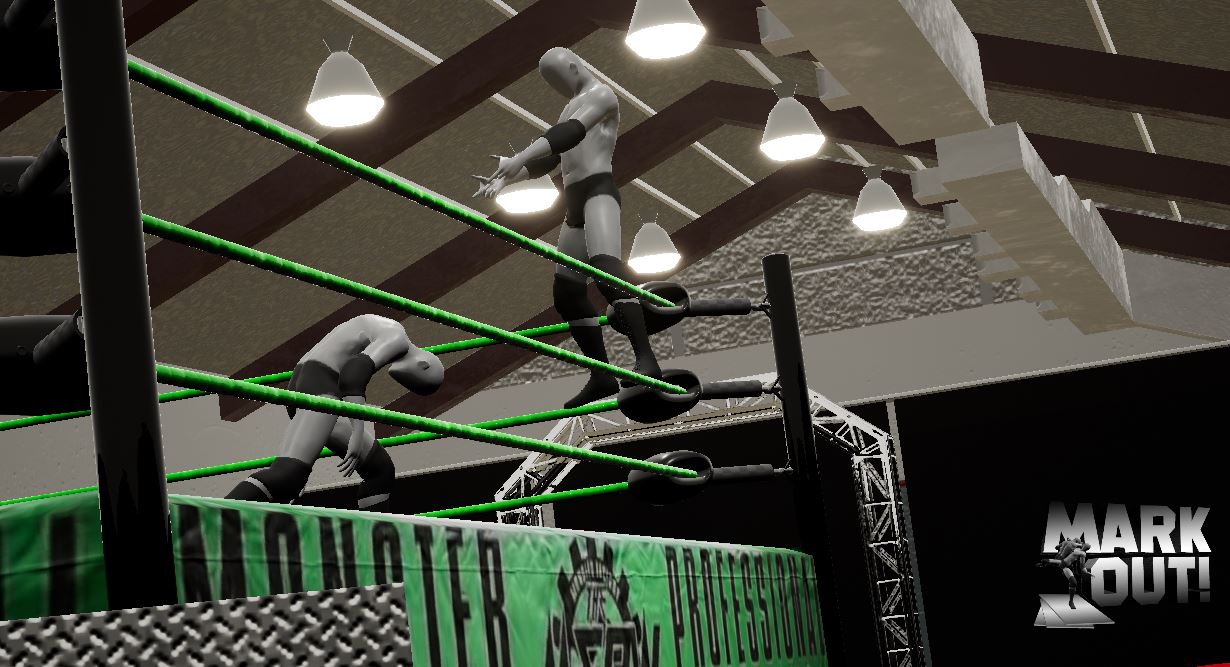 I was lucky to be able to get a hold of Shannon Williams to ask him a few questions via email correspondence about Mark Out! Shannon is a Full Sail University Graduate and Twitch Affiliate who is the main developer for the game. Mark Out! is being released and developed as a solo project with collaborative efforts from some talented individuals within his community. Shannon has also been streaming himself as he develops the game over on his Twitch channel, be sure to check it out.
How would you describe Mark Out!?
Mark Out! is a wrestling game disguised as a Collectible Card Game. Each card is a wrestling move that can be collected and added to your decks. Once a match starts, your cards are used to defeat your opponent and win the match. Each time a card is played, the animation plays in real-time and really adds a new dimension to the traditional card game. Along with this, players on a desktop PC can create custom cards to be used in their universe.
Where did the idea come from for the game?
The idea has truly evolved over time but the current version of Mark Out! came to me earlier this year. I was working as a Walt Disney Imagineer and learning about so much different software at the time. I wanted to know how I could apply some of my knowledge to a wrestling game that I had in mind. I knew that WrestleCon 2020 was coming up and I really wanted to create something that the fans and wrestlers could possibly enjoy alike.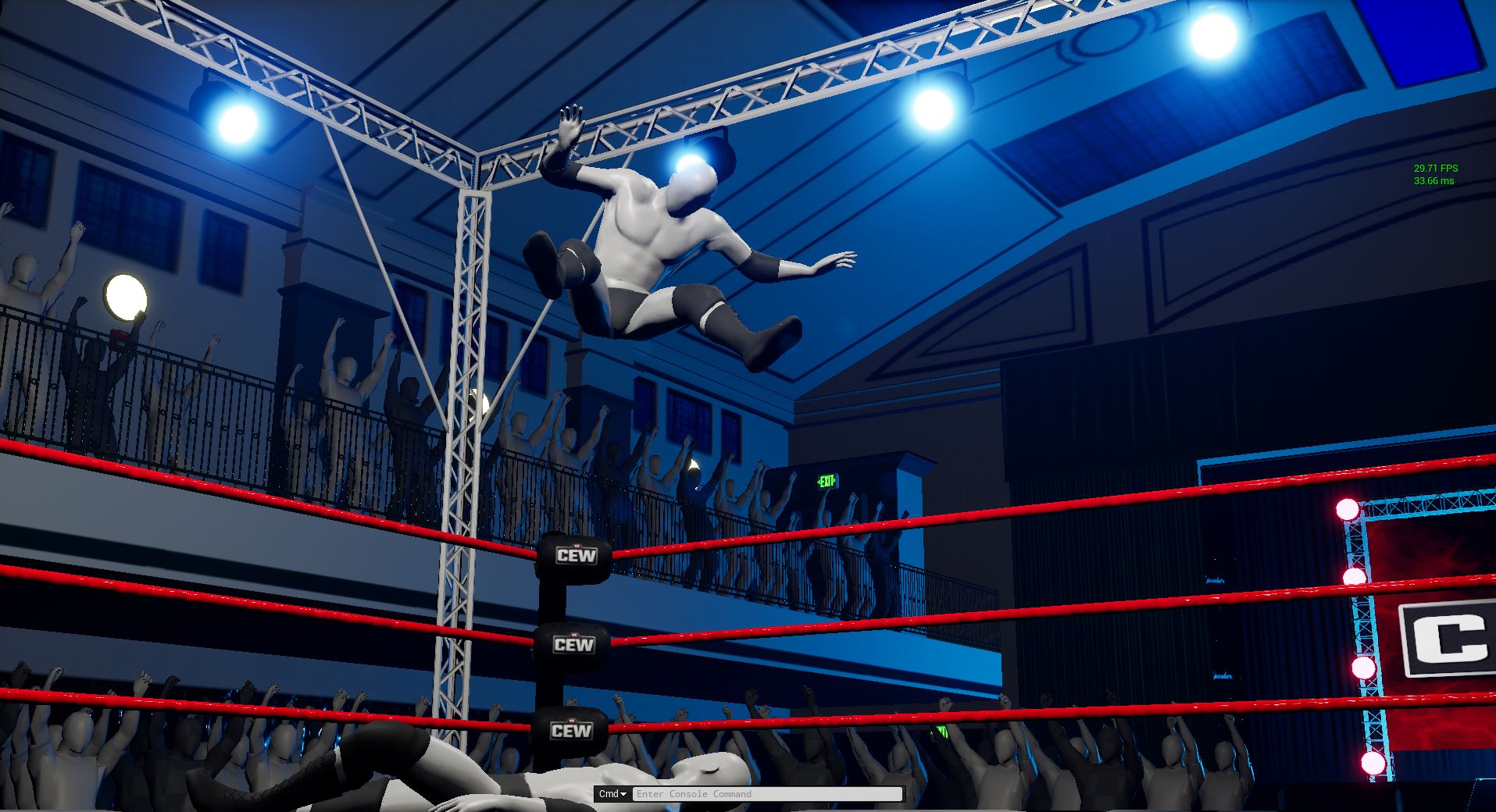 How long have you been working on the game? How far along are you?
I started working on a true version of Mark Out! in the summer of 2019 while working full-time. After graduating from Full Sail University, I moved from Michigan to Florida. I eventually came up with the current concept that is Mark Out! now around April of this year. I would say that I am about 70% complete in regards to an early access release and about 50% complete total.
Do you have a specific target platform for the game?
My primary target platform is Steam (Windows/Mac) with a stripped-down free to play version hitting the App Store and Google Play store at a later date.
Any technical details about the game you want to share?
Wrestling match types are one of my priorities going into early access. I definitely feel like once we are in early access, fans will create some amazing animations that use weapons and other environmental elements. Once enough of those animations are created, I will be looking to add more game modes.
Is there a Kickstarter out or plans to start something like that?
There is no Kickstarter planned. However, I do desire to get Mark Out! into early access. I personally feel now that it would be best to gain fan support from hands-on experiences and having something to play is the best way.
Thank you for taking the time to chat with me. Aside from Twitter, where can people go to get more information on the game?
There is an official Discord for the project. That is currently where all of the updates, daily questions, and ideas can be shared.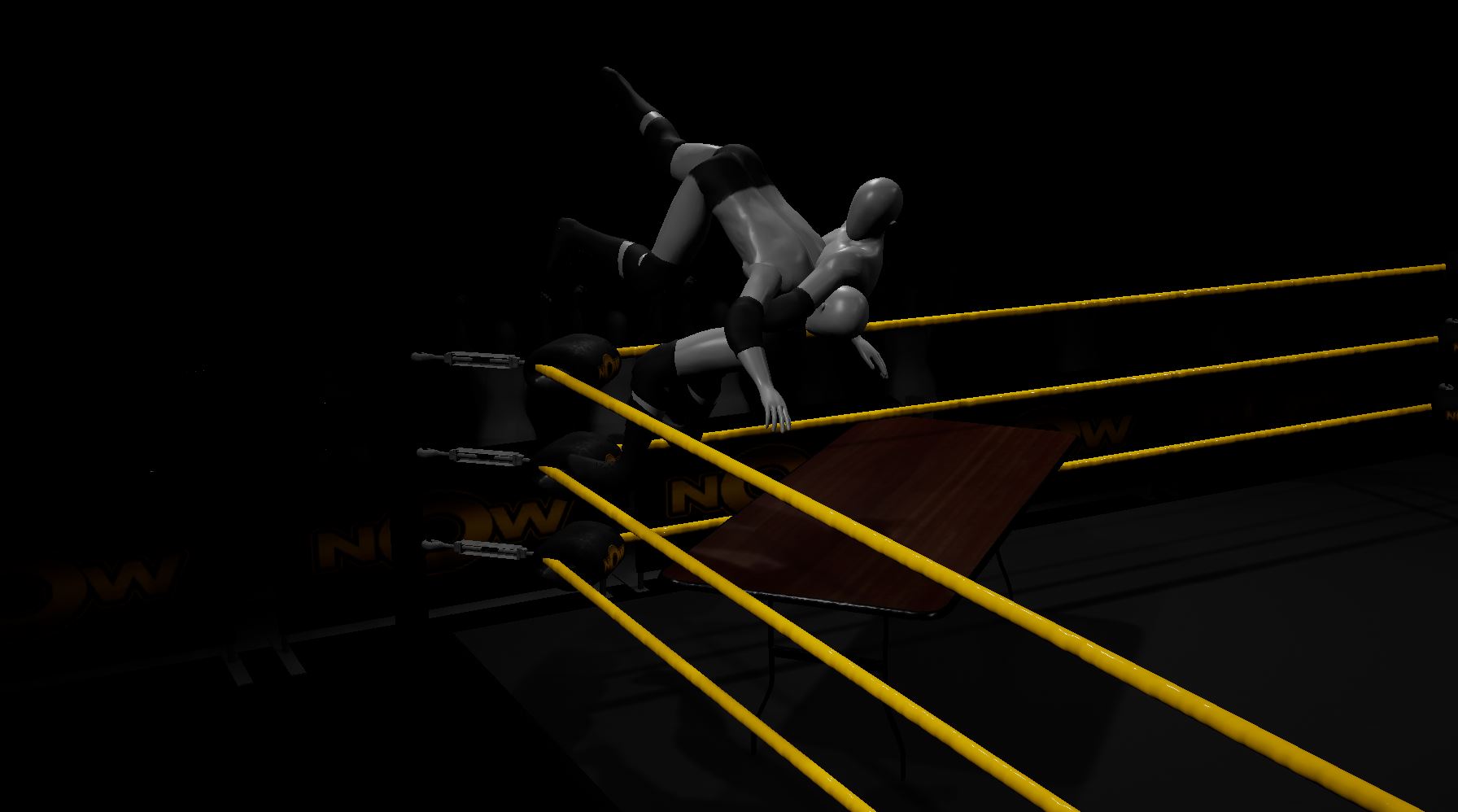 I for one am looking forward to seeing how the development of Mark Out! proceeds. I am always a fan of seeing a single developer go after his dream and make those ideas into reality.
That's it for this interview. If you are looking for more great articles be sure to hit up the main page. Wanna chat? Hit us up on the forums or Discord.