This week's matchup features the two teams at the top of what may be the best division in the NFL. The Seahawks (7-2) visit the only undefeated team, the 49ers (8-0) in a Monday Night Football game that ESPN has to be drooling over. We will get to see Russell Wilson face off against the stout 49ers defense.
Last Week
Well, Madden got one right and the rest of us didn't. Madden correctly picked that the Patriots defense couldn't contain Lamar Jackson and that Ravens offense. That brings Madden's total correct picks to 5 and into a tie for second with Mulehorn117 and myself. Und3rdog10 still leads the way even though he didn't submit a pick last week and Darklife is still trailing.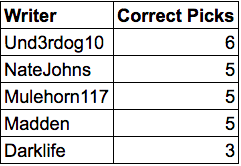 And the winner is…the Seahawks?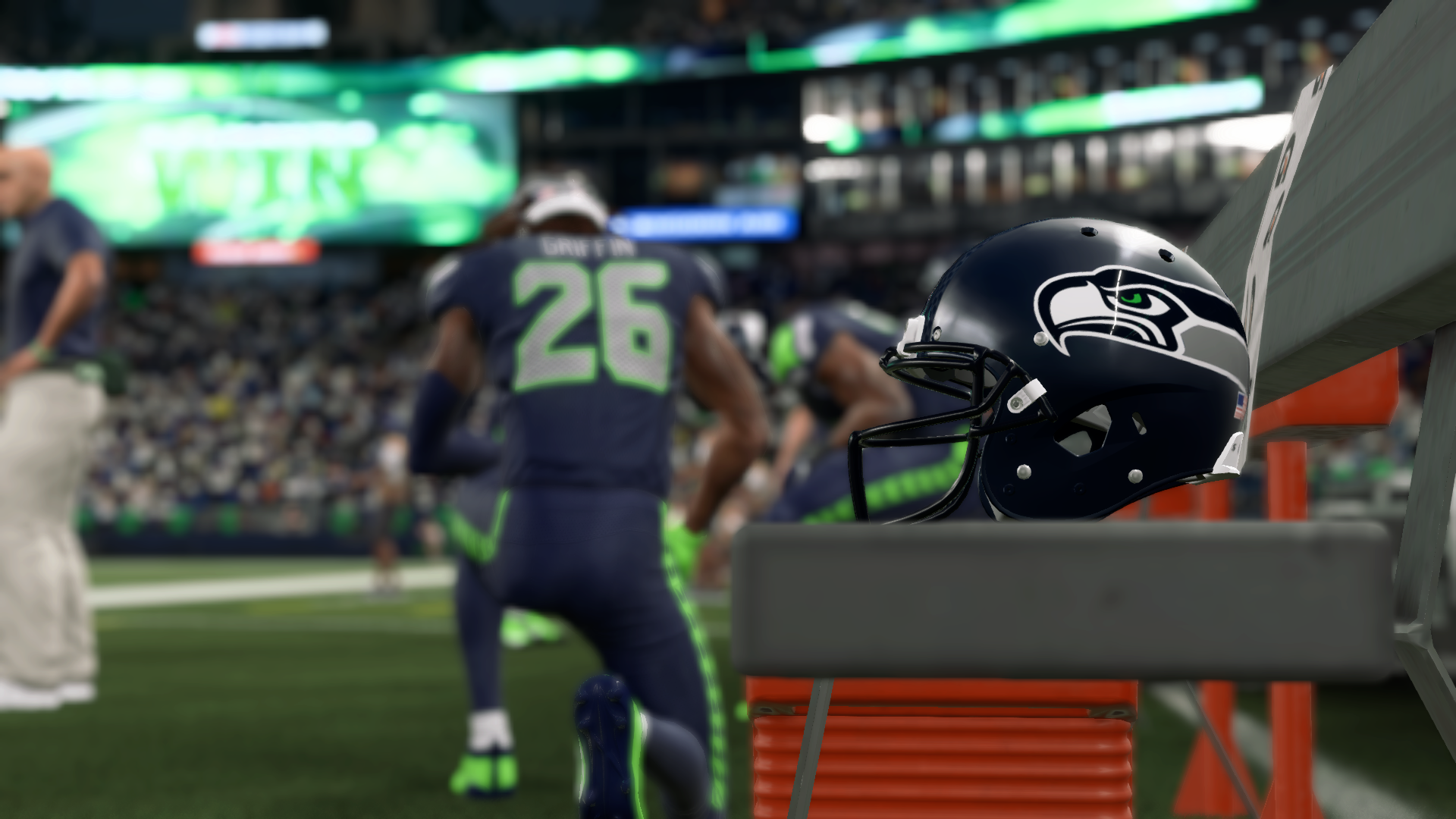 I usually go into how each team won in this section but this time Madden overwhelmingly chose the Seahawks. They won 90% of the games I simulated and scored an average of over 30 points. I am not sure what is going on, but his result seems a bit out of whack to me. The most points the 49ers have given up this season is 25 and the defense has given up under 13 points per game this season. The Seahawks are a good team, but the difference seems unexpected. I can see Russell Wilson having a great game, but the 49ers defensive line is too good to give up that many points. Madden has the Seahawks out-performing the 49ers in just about every facet of the game so we will see if Madden has overestimated the Seahawks offense and the 49ers defense.
Writers Picks
Mulehorn117 surprised me and picked the 49ers to pull off the win. Und3rdog10 also expects the 49ers to win a close game where Wilson plays well and Jimmy Garoppolo throws a game-winning touchdown. Darklife is going with Madden and picked the Seahawks. Snakedoctor98 chose the Bombers to win their CFL semifinal game by a field goal…
I am going with the 49ers since they have been such a good team this season. I think the game will be very close though and with injuries to some 9ers (Kittle) the Seahawks may be able to pull off the upset.