The final simulation of the season is between division rivals with some playoff implications. The Broncos may be out of the playoffs but the Raiders have a slim chance to make them. I considered going with a few other matchups (like San Francisco at Seatle) but I have already simulated those matchups this season and wanted to stay away from repeats.
Last Week
Last week everyone agreed that the Packers would win and this is exactly what happened. The Packers took care of the Vikings fairly easily and the standings did not change with Und3rdog10 still in the lead.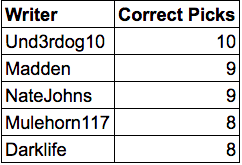 How the Game was Won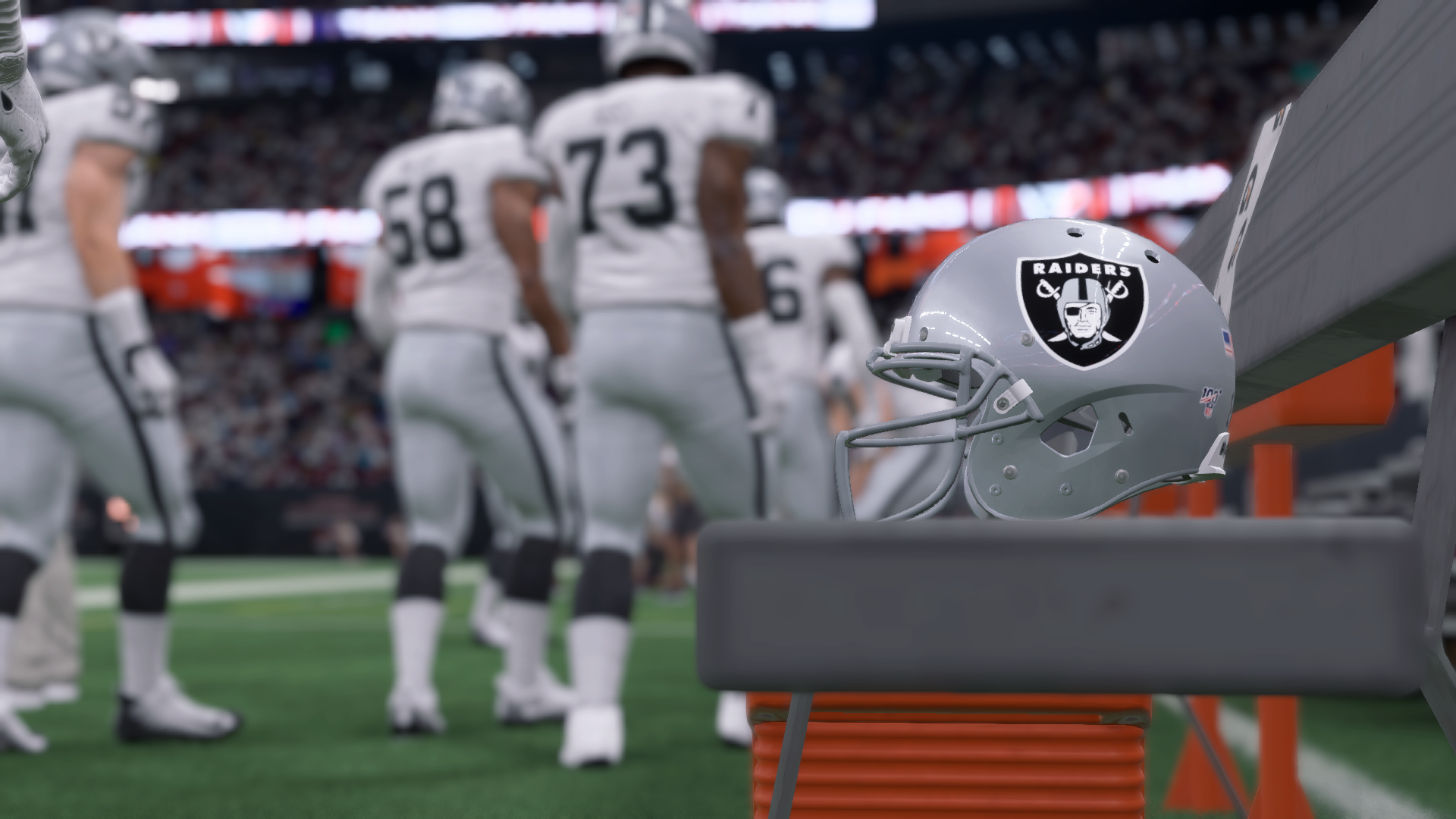 The winner of this game hinged primarily one on thing…rushing. Outside of two games, the team that rushed for more yards won the game. It didn't matter who had the better day passing or who had more turnovers, the team with the best day on the ground pulled off the win.
And the winner is…the Broncos!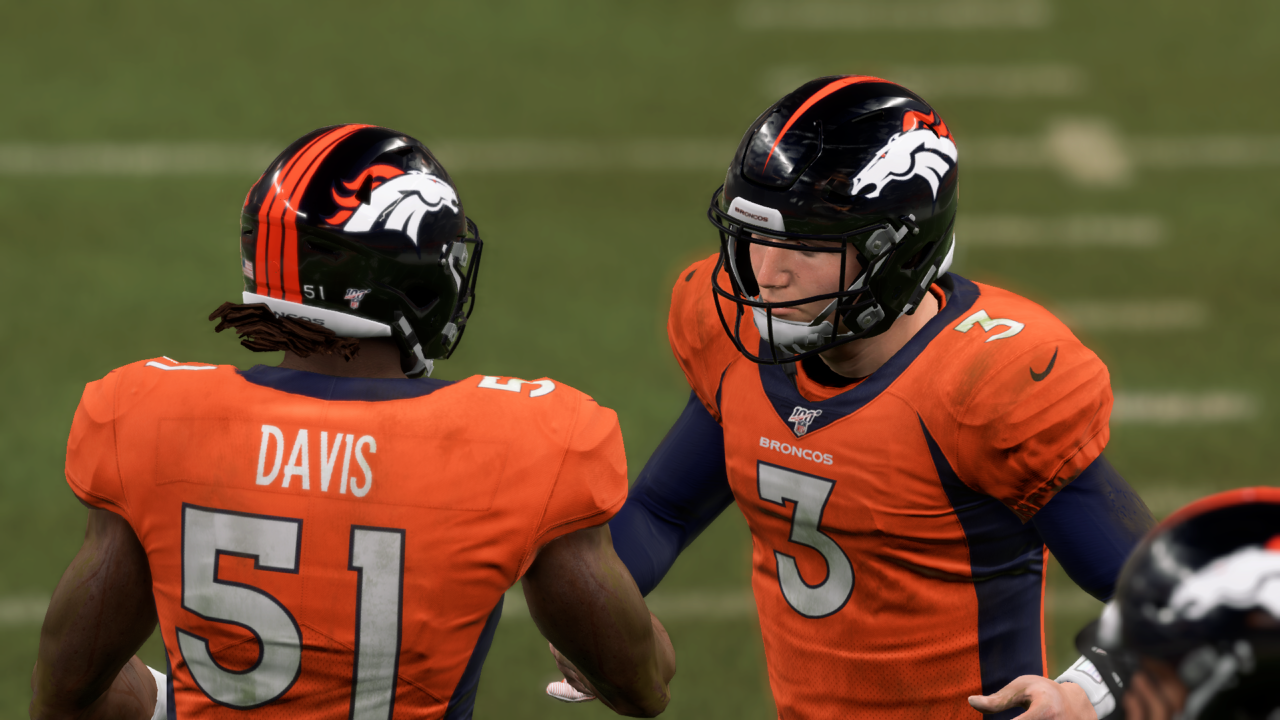 This game was close with the Broncos winning 55% of the games I simulated. The teams also ended with very similar numbers with less than 3 yards per game separating the two teams. The Broncos did have a slight advantage in points per game and that should prove to be the difference.
Writer Picks
Like last week, all of the writers made the same pick. We all went with the Broncos due to how well they have played with Drew Lock being at the helm and the Raiders well being the Raiders. Und3rdog10 expects Lock to throw for 275 yards and 2 TDs in a 28-17 win for the Broncos. I agreed with the writers and am picking the Broncos.
Since this is the last week of the regular season there will be some changes in the simulations next week. I am going to attempt to simulate every playoff game going forward and throw them into one post. I'll separate them by conference and see how well Madden can predict the playoffs.