This week's matchup features two bitter division rivals when the Giants visit the Eagles. Both teams have had disappointing seasons so far but the Eagles still have a chance to be tied with the Cowboys for the division lead at 6-7…The Giants are looking to play the spoiler and how Eli Manning can capture some of his youth this week as he re-enters the starting lineup.
Last Week
Last week's matchup between the Bills and Cowboys did not go as Madden expected. The Bills kept the Cowboys' offense in check and Josh Allen had a solid game. Both Darklife and I had more faith in the Bills and were rewarded with a correct pick. This brings me into a first-place tie with Und3rdog10 and Madden with Mulehorn117 still a game back and Darklife is now two back.
Keys to the Game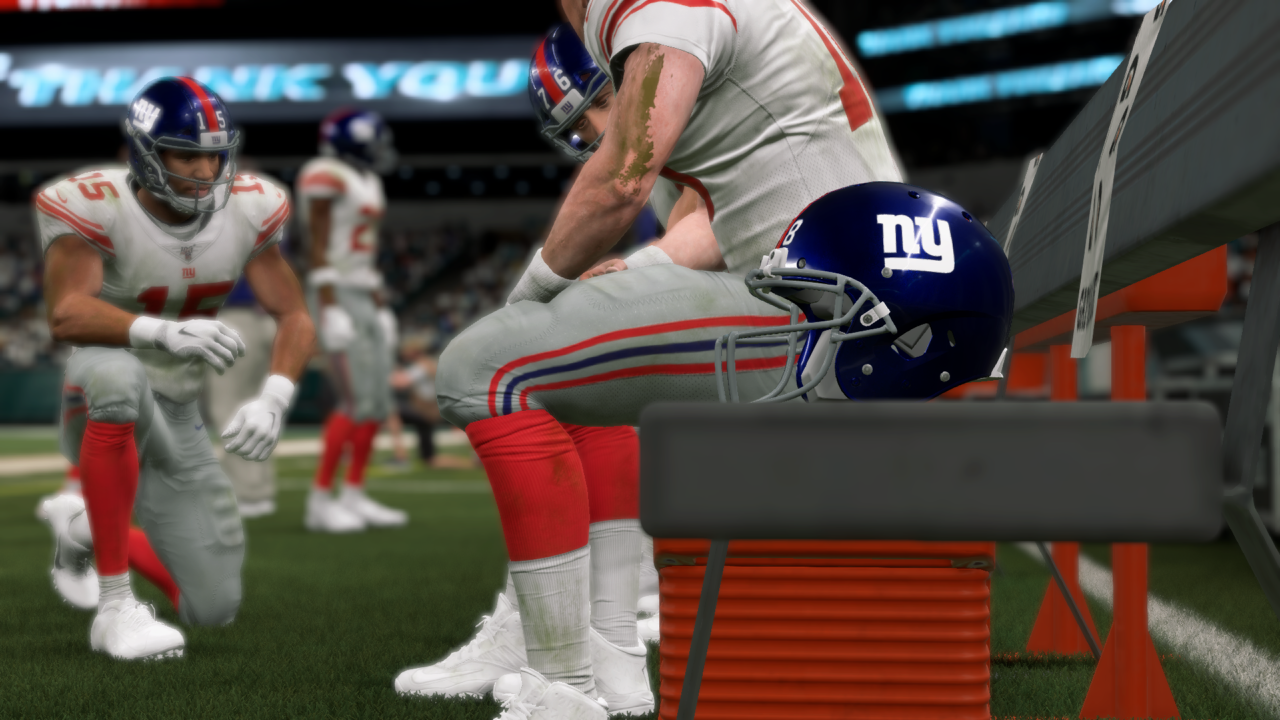 This biggest predictor for all of my simulations this week was turnovers. Both teams had up and down games from an offensive perspective but Eli tended to have more passing yards than Wentz and the rushing yards tended to be fairly even. The big difference was in the turnover battle. Win that and win the game.
And the winner is…the Eagles!
The Eagles won 65% of the games I simulated and outscored the Giants 26.7 to 22.4 so the game looks like it could be very close. The big question is what Eli Manning will show up? The one who can win the big games? Or the one we have seen over the last couple of years. This is the first game between these two teams this season and will set the stage for the final weeks of the season for both teams.
Writer Picks
Both Mulehorn117 and Darklife are picking the Eagles in an easy win this week. Und3rdog10 also picked the Eagles but thinks the game will be close with a 24-21 score. I tend to agree with Und3rdog10 and think it will be close.