Las Vegas is such a popular destination for conventions, last year alone saw 42 million visitors with 6.6 million of that attending conventions. There are some huge shows like CES and SEMA that Las Vegas hosts annually. What about the stuff that we at MHG enjoy?  Where are the gaming and comic cons? Regrettably – it's a pretty short list. LVL Up Expo which blends Esports, Anime, Technology, and Comics celebrates a few of our favorite things!
Gaming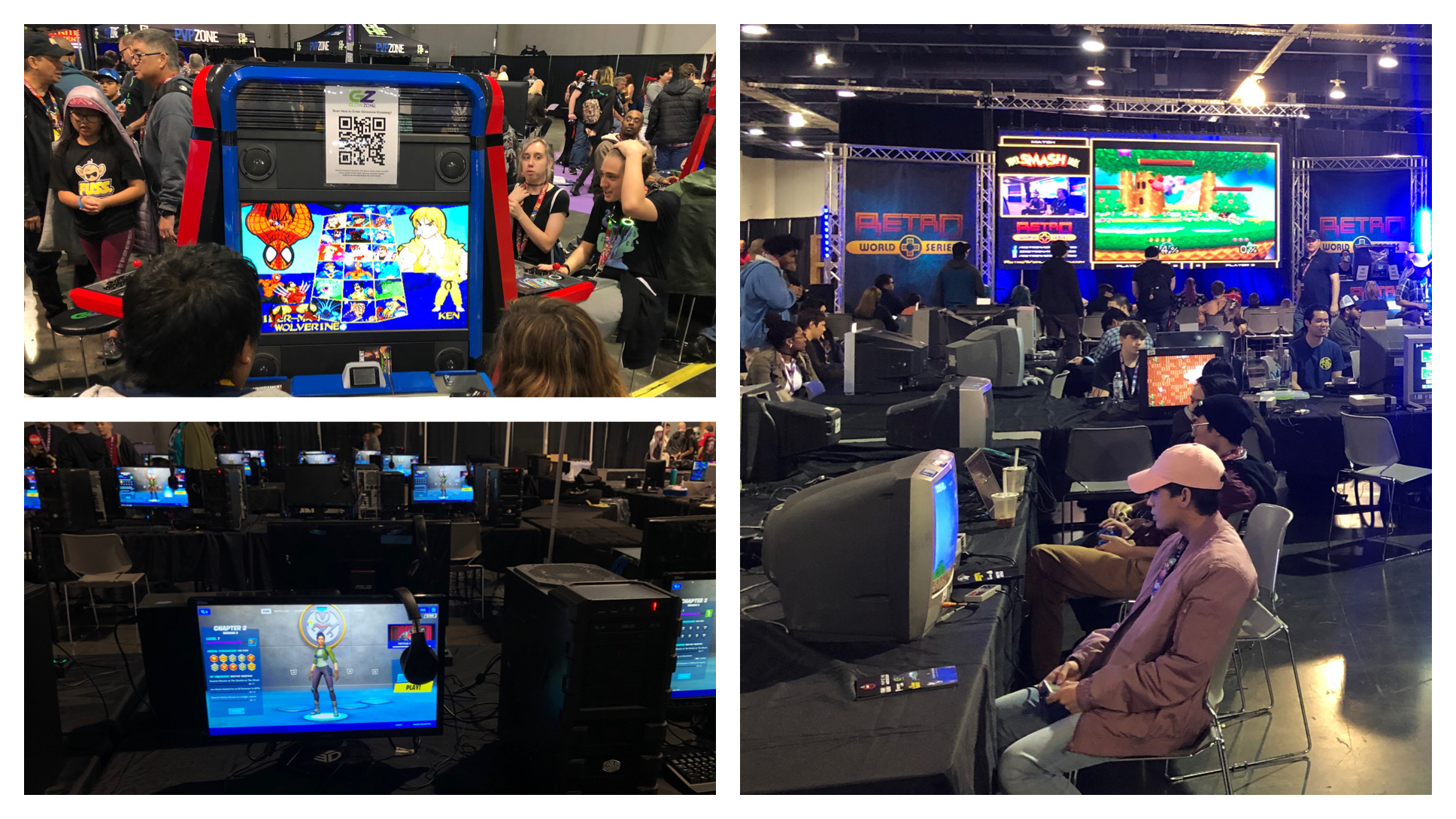 If you came to play, there was plenty to do at LVL Up Expo! Tournaments are a central part of this event hosting PC, Console, Retro, and Tabletop tournaments. The PC tournaments were held in Minecraft, Counter-Strike: Global Offensive, League of Legends 1v1, and Fortnite. Console tournaments did attract a lot of attention from the crowds but were limited to just Super Smash Bros. Retro tournaments centered around Super Smash Bros (N64), Super Street Fighter II Turbo (Arcade) Crash Team Racing (Playstation) and Halo (Xbox). Tabletop tournaments included Force of Will, Dragon Ball Z, Universal Fighting System, and Argent Saga and Magic: The Gathering.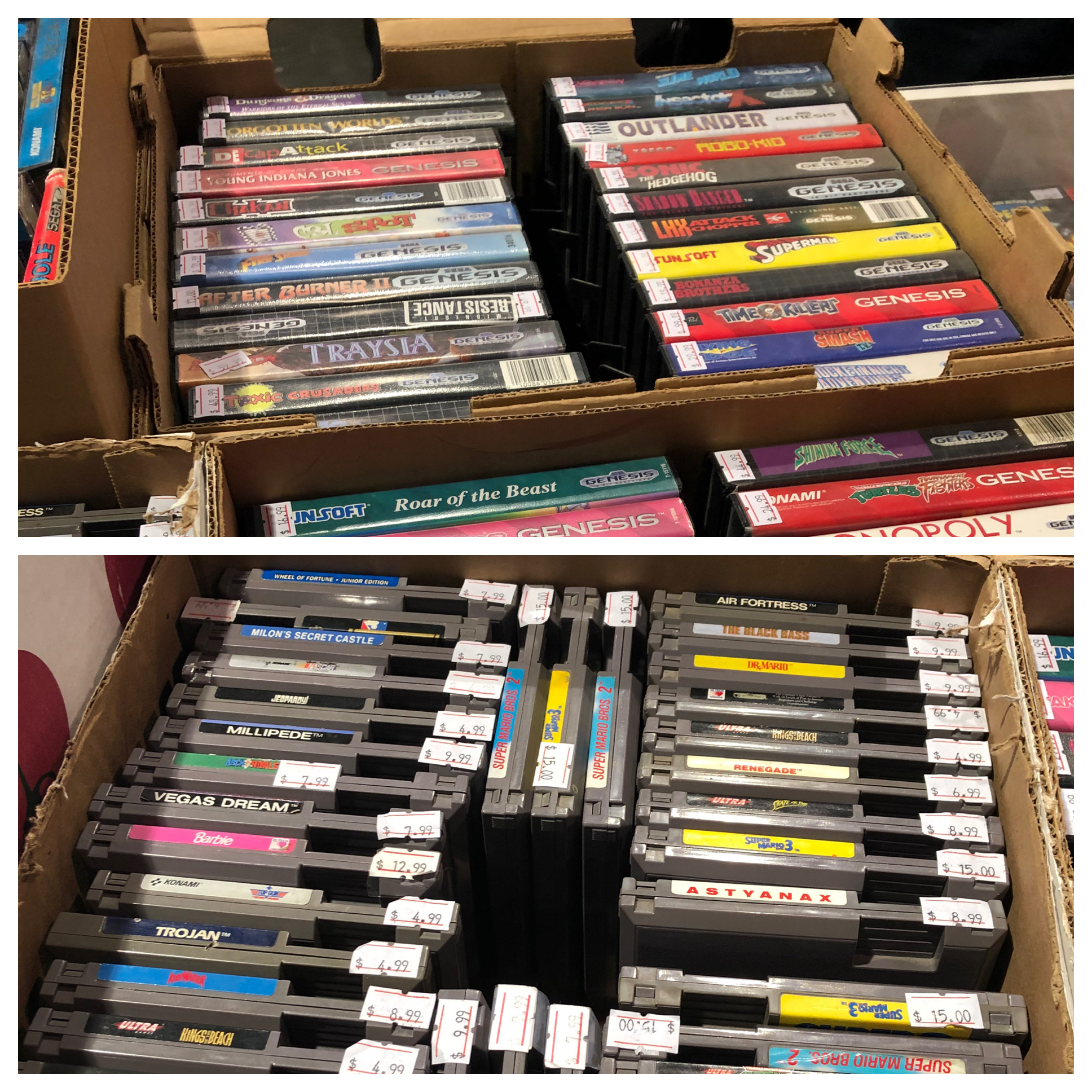 In addition to the tournaments, there was a row of arcade games and interactive or VR games for demo.  Also on offer were some RC robot battles, axe throwing, and Pro Wrestling! Vendors also had a nice collection of retro gaming systems and games on offer.  If that wasn't enough there were Pokemon Academy and Side Quest events to play while attending the expo.
Sprinkled throughout the weekend were panels about various topics including – "Retro Gaming Today," "Indie Game Development Basics," and "So You Wanna Be a Twitch Streamer" to name a few. Overwatch fans had a chance to attend the "Meet Your Mains: Overwatch!" panel which featured voice actors of various characters from the beloved game. There were also other big-time game actors like Nolan North and Troy Baker.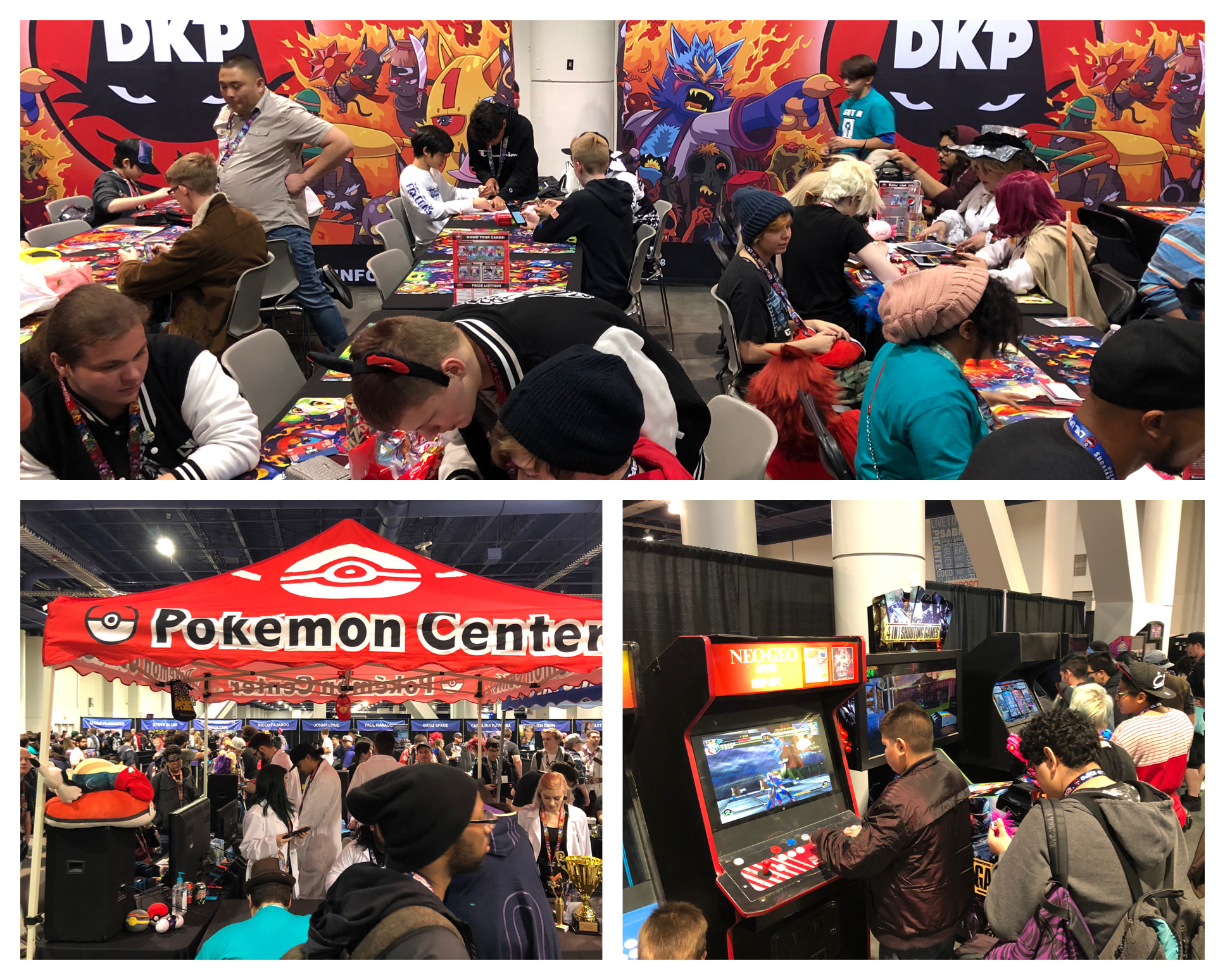 Anime 
LVL Up caters to anime fans for sure! Most of the celebrity guests were voice actors featured in popular anime like Dragon Ball Z, My Hero Academia, and One Piece. Other big-name actors included Christopher Sabat, Maile Flanagan, Steve Blum, and Mary Elizabeth McGlynn to name few. The actors participated in various panels and signings over the course of the event. 
The bulk of the vendors were centered around anime collectibles and apparel. If you were looking for anime merchandise there was probably nothing you couldn't find.  There was also a section for artist vendors which offered some great opportunities to meet artists and talk about their work.
Cosplay & Comics
Cosplay plays a huge role in the fun of this event.  By catering to so many different fan bases the cosplay options were endless. Gaming cosplay's ranging from Chun-Li to Gears of War cogs blended with familiar characters from both anime and comics.  Cosplay events also created more fun with the "Cosplay Contest" and a "Lip Sync For Your Cosplay" event. Other fun events included the "Gamer vs. Tailor" which pits a gamer against a cosplayer, and the "ANX KPop Battles" which were crowd favorites.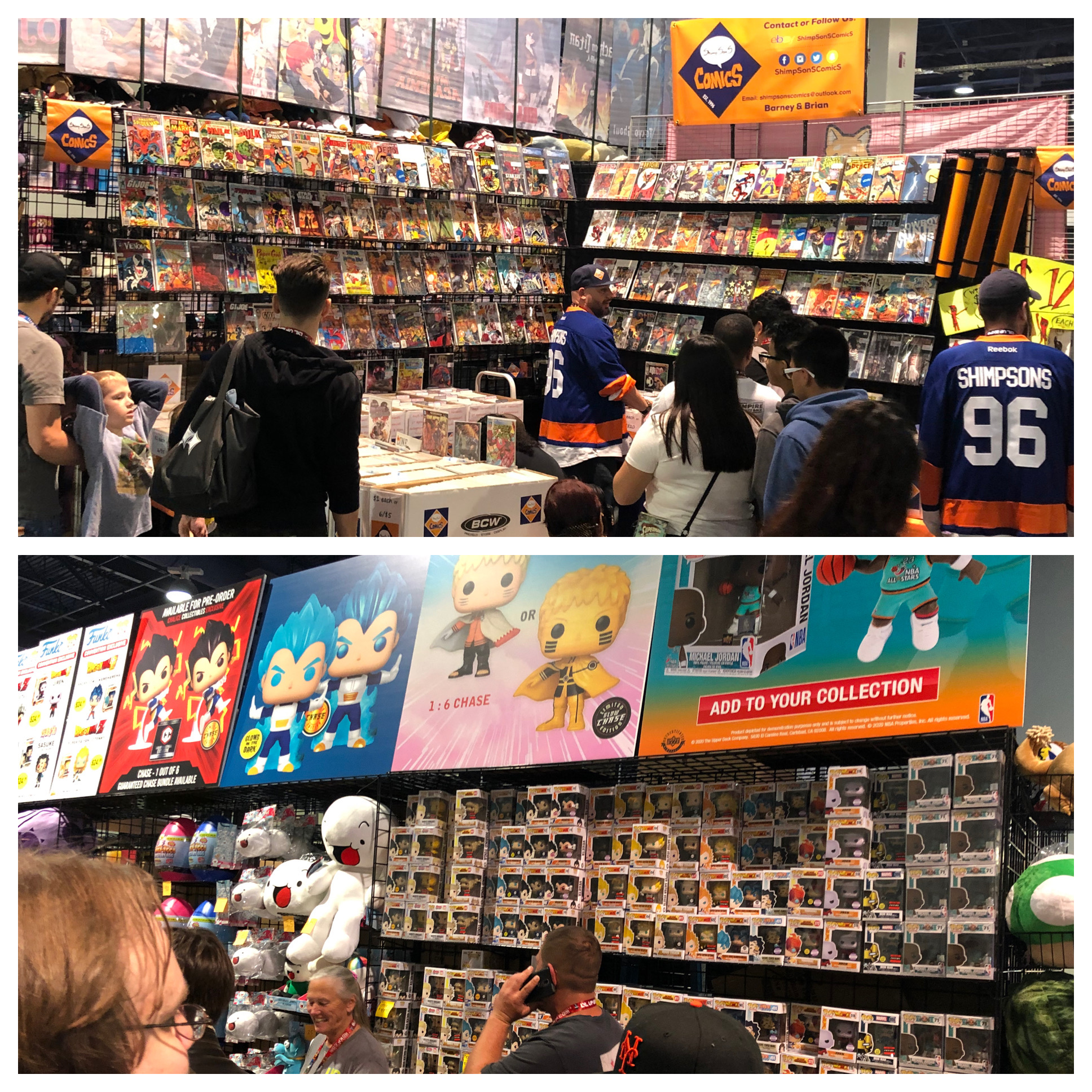 Having attended some other events in Las Vegas last year, this show certainly had much more cosplay which brings a lot of excitement. Taking photos and meeting others is a big part of the community piece that cosplay brings.
In speaking with some of the regular attendees and vendors there were fewer comic book vendors this year than in previous years. There was actually only one dedicated booth for comic books with a couple of other booths having a small selection of boxes to sift through. 
1UP or Game Over
I had a great experience at LVL Up Expo.  I absolutely would go again and plan to go next year.  Being a first-time attendee, my expectations going into it were different and that's okay.  I didn't get anywhere near close to taking in everything it had to offer in one day. While having plenty to cater to adults, the event is very family-friendly.  I hope that next year more of the comic book vendors attend and there is a larger representation of comics, but I also know what to expect going forward.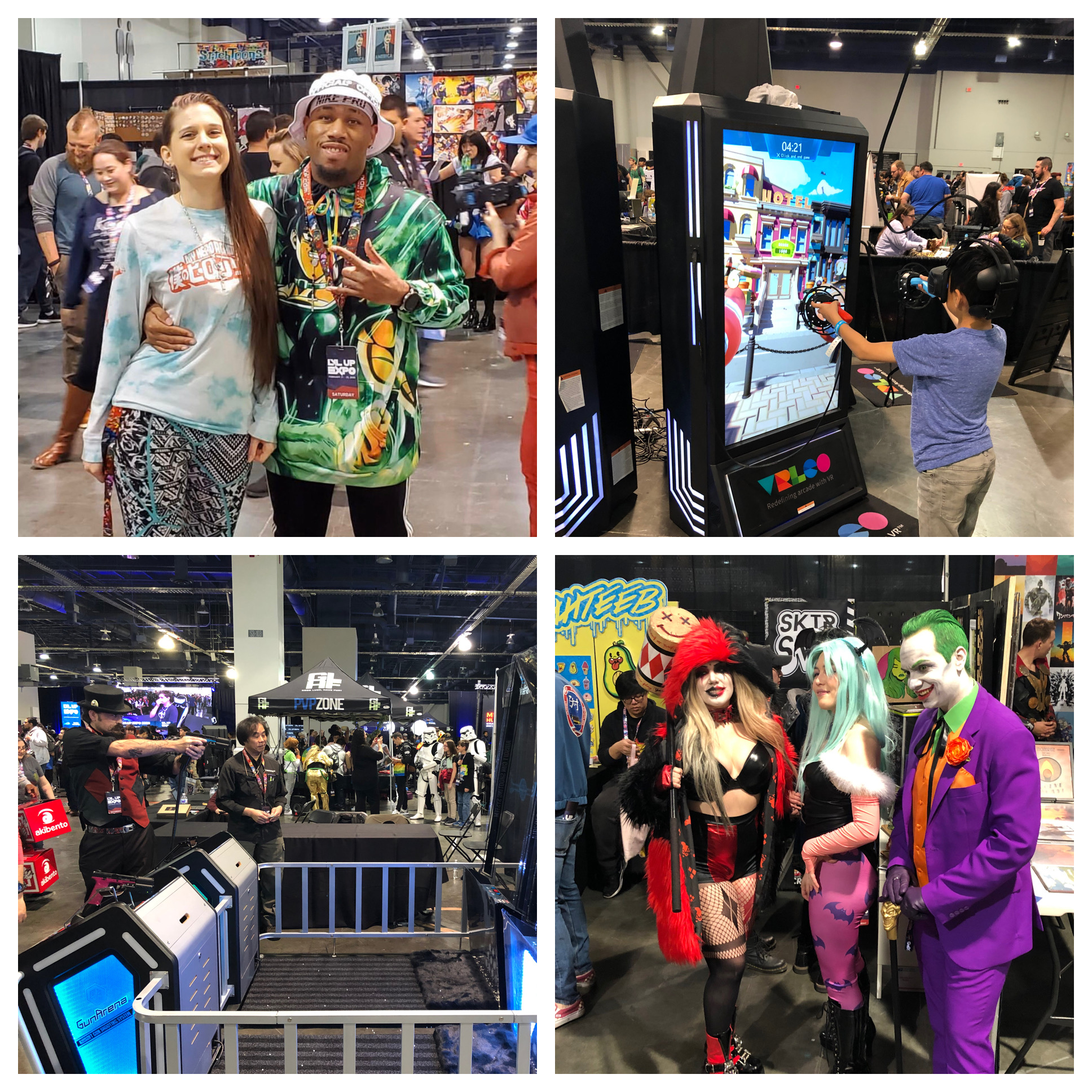 Even when the even was in full swing mid-Saturday, it still was welcoming. I found myself having random conversations with vendors, attendees, and I generally felt like I was just "hanging out."  Other events that may have bigger names for signings or panels can take some of that "hanging out with friends" vibe away.  It's more like standing in line with friends until the next big attraction. The vendors are there to sell stuff naturally, but I found that a lot of them enjoyed conversing. 
If you enjoy gaming tournaments and or retro gaming, love anime, and are into cosplay you should plan on attending! LVL Up Expo's focus says it all, "Our main focus has revolved around bringing our diverse community together with one interest in mind – Celebrate what you love." 
Established in 2012, LVL Up Expo has seen a 50% growth in attendance in the last two years. This year's expected attendance is 20,000.
View previous week roundups, news, and reviews at the comics landing page, or jump into the Mulehorn Gaming Discord – #comics_collectibles anytime to talk comics! See you same Bat-time, same Bat-channel!
Images courtesy of LVL Up Expo