Power Man is back! For those of you who don't know who that is, it's Luke Cage. Netflix released a new explosive trailer today showcasing a more confident Cage this go around.
Luke Cage Season 2 Trailer
Luke Cage is back. After clearing his name, Luke Cage has become a celebrity on the streets of Harlem with a reputation as bulletproof as his skin. But being so visible has only increased his need to protect the community and find the limits of who he can and can't save. With the rise of a formidable new foe, Luke is forced to confront the fine line that separates a hero from a villain.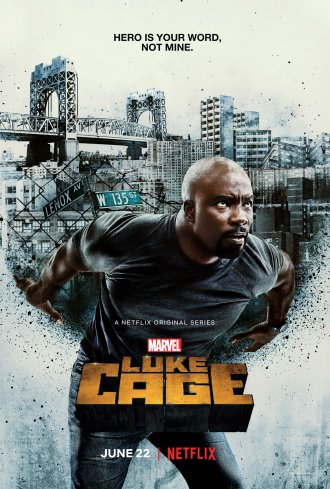 Free from his  recent stay in prison we get a glimpse at a new powerful enemy that he will have to face down, as well as some old enemies. Cage, now fully embracing his hero role looks ready to bust up some bad guys. Season 2 is set to release on Netflix on June 22. Are you excited for season 2? Let us know in the comments below.