Have you ever wanted to own your own Omni-Blade from Mass Effect? Don't lie, of course you have. With Mass Effect back in the spotlight following BioWare's recent release of the Mass Effect Legendary Edition, BioWare is tempting us with some fantastic IRL goodies.
In the weeks leading up to the release of the Mass Effect Legendary Edition, BioWare Gear announced a "Passion Project" for pre-order: a full-scale, wearable, and illuminated Omni-Blade. Some may remember BioWare selling a similar product around the launch of Mass Effect 3, however the key difference is that this new variant will light up, whereas the old version did not. It's an upgrade as significant as going from the Normandy SR1 to the SR2.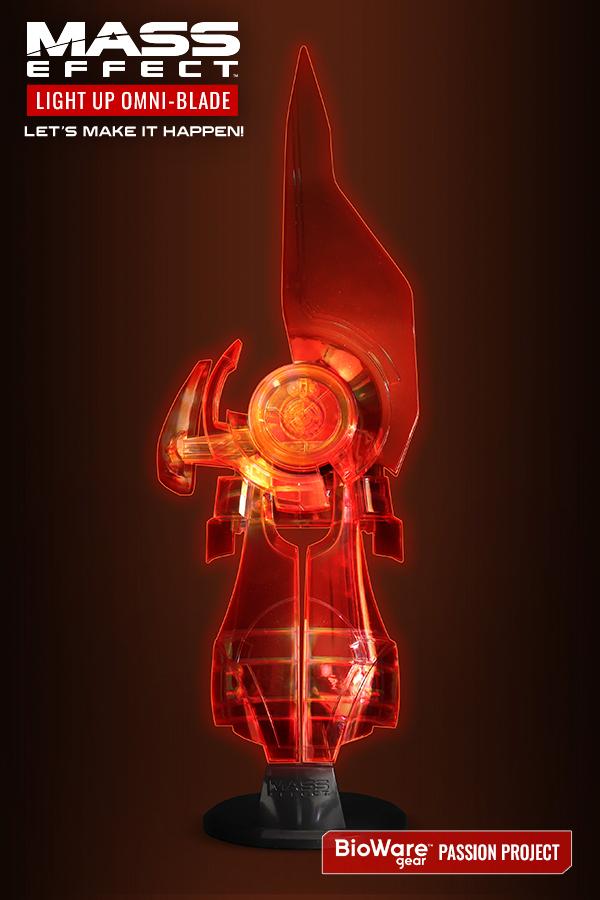 BioWare's Passion Projects work similar to KickStarter or other crowd funding projects – you submit an order, however you're only ever charged if the project receives the requisite number of backers.
BioWare has surpassed the original threshold of 3000 orders needed for shipment, so this project is a go. Preorders are $60 and remain open until June 4, with an expected shipping date of December 2021.
If you're a cosplayer, a collector, or (gasp) want to take it out of the box and play with it, assume direct control of your browser and get your order in before it's too late.