A canvas of completely editable pixelated trees, grass, weeds, dirt, and rolling hills alongside dancing, needy NPCs does not always spark interest in the hearts of gamers. Yet for those who cherish seasonal events, making friends, picking a spouse, and developing a town to one's own specifications, then Littlewood is definitely worth giving a chance. If the charming music and colorful visuals do not woo prospective players, then maybe I can seal the deal.
Stumbling Upon Littlewood
I came across Littlewood and its developer Sean Young of SmashGames in the hustle and bustle that was the show floor at GuardianCon 2019. The show floor had much to be impressed by: Bungie and Gearbox stood in the middle of the floor, not easily missed. There was a massive theatre area with live ride-alongs, interviews, and game competitions happening live at the convention. But to the back, past the vendors selling stunning artwork and gaming swag, was an area for indie developers. Among them, Littlewood, a game that its developer says is "a relaxing RPG that takes place after you've saved the world."
I spoke with two women initially (one of them being Young's wife), stating plainly that the game looked like Stardew Valley. They both smiled and indicated they heard this often, and with reason. It was an influence, among similar games, for Littlewood. The conversation unfolded, and I was asking about the NPCs, the protagonist, the objective, the inspiration, until finally I was sitting down at one of their monitors to demo this title.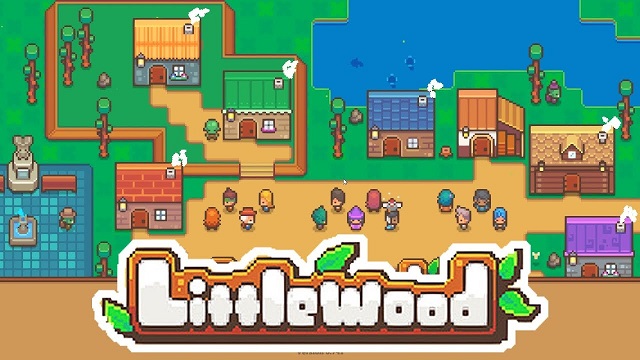 I was hooked immediately. I had to have this game. A town where I could just…move houses around and change the landscape and farm and fish and weed and make friends and do all of the things! Sign me up. I played for a few minutes before putting the controller down, ensuring I adored the game and did not want to play too much before buying it. I thanked them, followed them on social media, and made a mental note to make an easy $15.00 purchase, which I did the following day.
Playing, Streaming, Living Littlewood
It has been a blast. There are plenty of NPCs, but they are not forced into the game all at once, the freedom is a relief. The dialogue is funny and full of quips. And my goodness is it cute. I am personally swayed by cute things, so I think my being a fan of this game stems from there. But as described, there are plenty of things to be impressed by. Streaming this game weekly has been a complete joy. It holds my attention but allows me to engage my viewers. Capturing my adoration of this game has been fun, too.
What impressed me most is that the game is still in early access. I was wowed and sold on this game before the full game has even been released. Now that is a feat. During the playthrough, I have noticed some bugs here and there. I have noticed some events not pop up despite being on the calendar. Even so, these in-development hitches are not game-breaking. If anything, they add to the allure of the game and keep me excited to keep playing. Because the game is in early access, there are weekly patches accompanied by patch-notes, attention to feedback from players, and active communication with the community. It is obvious SmashGames is interested in making this already loved game the ultimate experience for fans of the genre.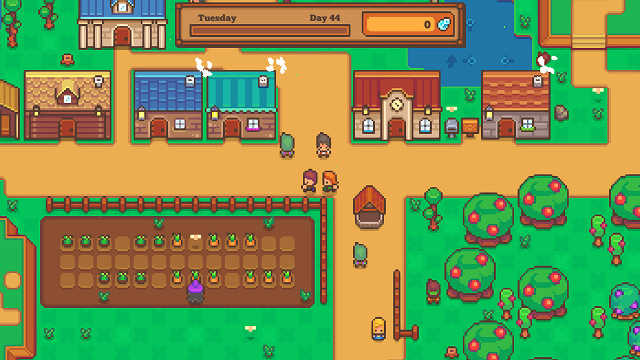 Supporting Littlewood
Littlewood is currently available on Steam early access for $14.99. Young's most recent announcement is that it will be coming to the Nintendo Switch later this year. Sean Young and Littlewood can be found online at @seanYoungSG on Twitter, @seanyoungsg on Instagram, and at the Littlewood Community server on Discord.