The great team over at Chainawesome Games was awesome enough to send us a copy of Knight Squad on the Switch. Let me say this game is insanely fun. Let's dive into the review.
What is Knight Squad?
If you asked the developer, the answer would be "Knight Squad is an insane 1 to 8 players chaotic arena friendship destroyer!" I am here to tell you they are not kidding. Packed with several mini-games, even more with the new "Extra Chivalrous DLC" which is included in the Switch version. The game is made for large groups of up to 8 people. The game itself reminds me so much of a prettier version of the original Gauntlet game.
Gameplay
The game so far is nuts and has a ton going on, but damn can it be fun. It is difficult to get the hang of what is going on while playing against bots. The bots can and will beat you down until you understand what is going on. The game shines in its couch coop. If you are playing against others it can be frenetic and lead to lots of laughs. One downside no online play, which is a huge missed opportunity.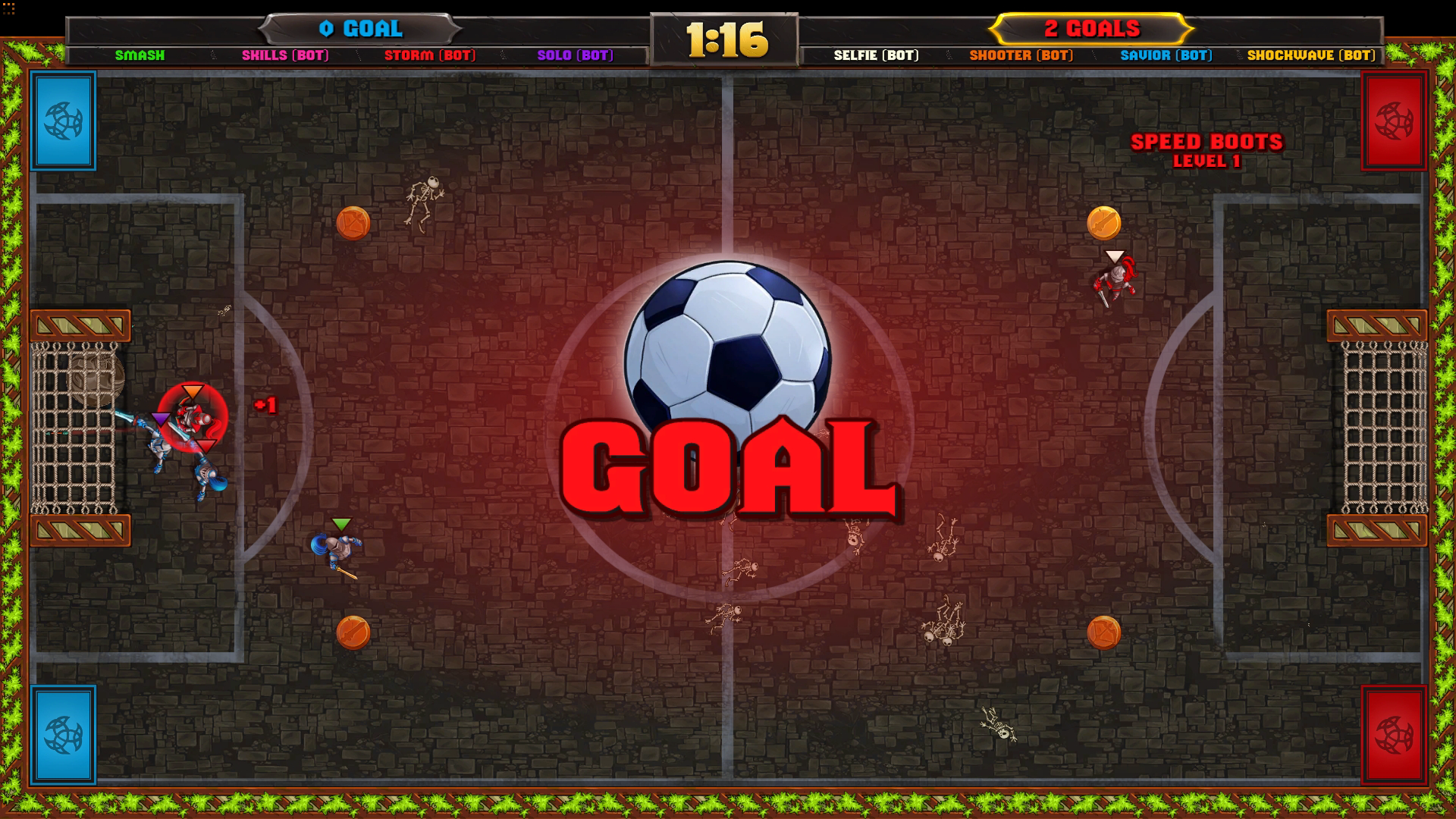 Should you get it?
That is up to you and what you want. If you love having a bunch of people play together at gatherings than yes go pick this up. If you want a game that you can play with friends who cannot come to visit you then maybe. I will say that the challenge modes are in fact very challenging and fun. There are a bunch of game types to play. My favorite being the Soccer style mode and Serial Killer. Everything the game has to offer still makes it something I would recommend.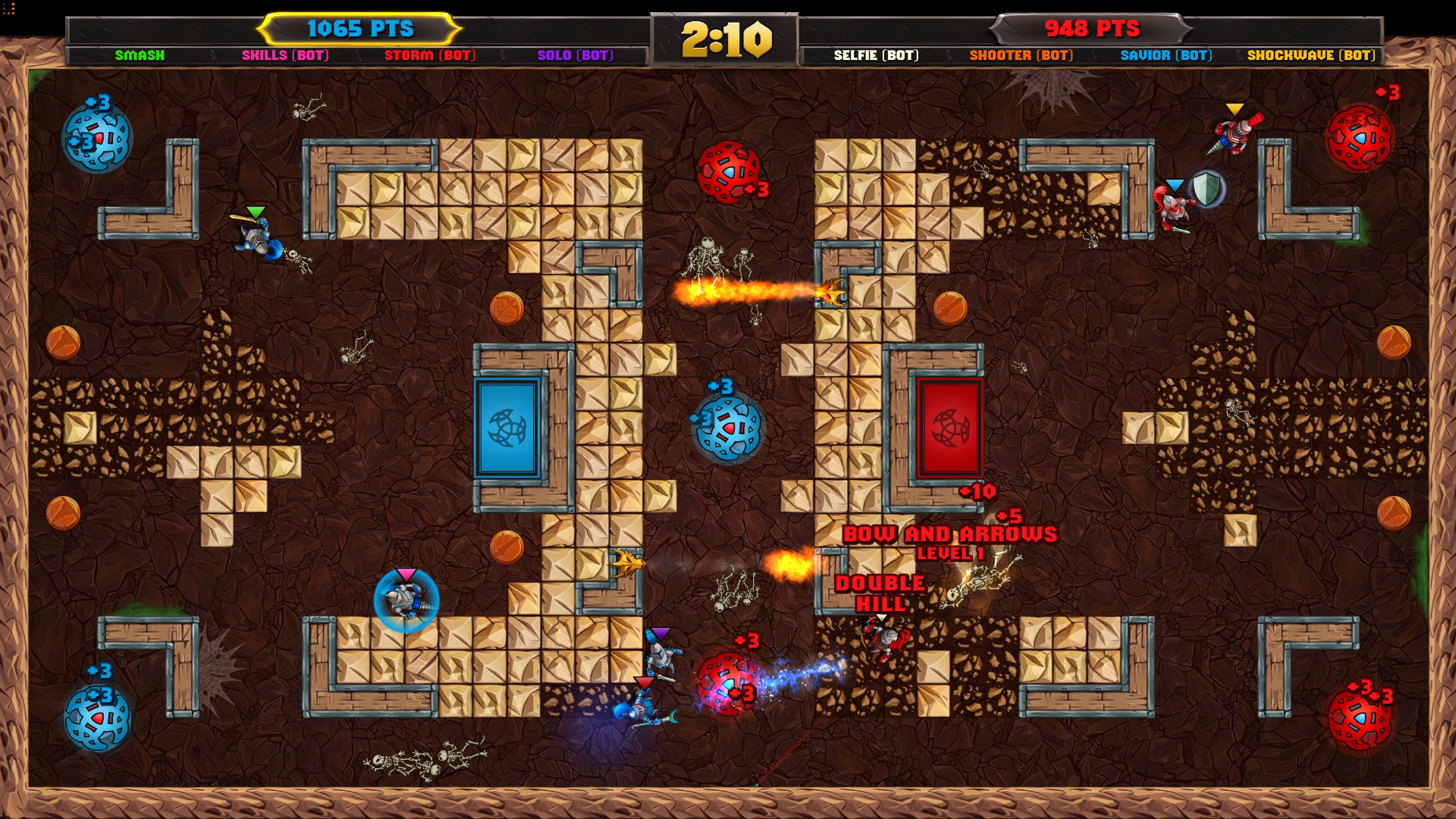 Final Thoughts
This game has some great positives to it and only a few negatives. I would personally enjoy busting this out with my kids or with friends while at a party.
Positives
+ Fast and Fun
+ A lot of game types
+ Lots of Characters
+ Great for parties
Negatives
– No online play
– Bots are very difficult to beat
The final score is
7.5 / 10