The iPhone Xs (along with the Xr and Xs Max) was released on 9/21/18 and I have been using it pretty heavily over the last week or so. After using my iPhone 6S for three years, I was ready for the upgrade, and have not been disappointed.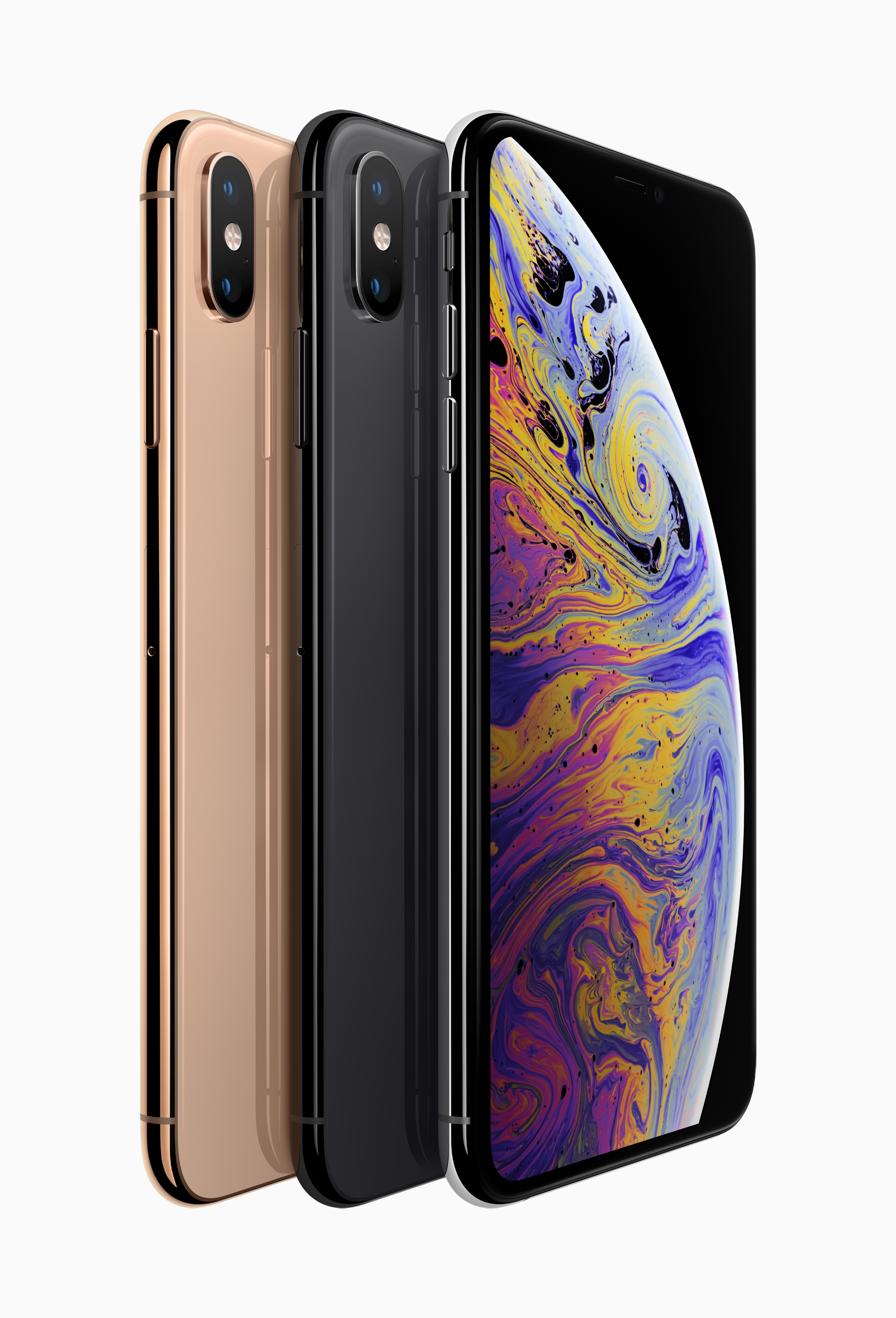 Initial Impressions
As with all Apple products, the newest iPhone is beautiful, even if it looks very similar to last year's iPhone X. The edge to edge display really pops and gives you more room without increasing the size of the phone by much compared to older phones. The super Retina Display with OLED is incredible and for someone coming from a three year old phone, downright impressive. I've been in awe of the difference three years can make in a display since I got the phone last week.
Setting up my new phone was incredibly easy. The first thing I did was sign into my iCloud account on the new phone and it recognized that I had a previous iPhone. I was given a prompt to unlock the old phone and special QR code like image appeared on my 6s. I then used the camera on my new Xs to scan the code and the set up started. It was that easy. Once everything I was ready I set up FaceID and was ready to go.
Face ID was introduced last year along with the removal of the iconic Home Button on the iPhone X. Instead of using your fingerprint to unlock the phone, used saved passwords, pay for items using ApplePay, etc…You use your face. I was somewhat skeptical of this change, but it works incredibly well and I don't miss TouchID at all. The only time I have seen FaceID not work well, and quickly, is in very dark conditions. FaceID has made using my phone extremely convenient while not sacrificing security.
The Camera
One of the things that Apple usually touts and focuses on is the camera in each new iteration of the iPhone. The camera on the Xs is no exception. Coming from an iPhone 6S (which came out in 2015) the change to the Xs is incredible. The Xs has a dual 12MP rear camera with a ƒ/1.8 wide-angle lens, ƒ/2.4 telephoto lens and a super fast sensor for Smart HDR photos. The rear camera can also take 60 fps 4K videos and features Portrait Mode which takes fantastic portraits. One of the things that I have noticed, outside of great daytime photos, is how good low light photos look. The photo below was taken around 45 minutes before sunrise and looks incredible.
The Xs also features a front-facing 7MP TrueDepth camera with a ƒ/2.2 wide-angle lens that powers the improved FaceID. The camera can also record in 1080p HD at 60 fps. Portrait mode is also available on this camera to make selfies look that much better. A fun aspect of the front-facing camera is the ability to create Animoji or Memoji. Animoji and Memoji are basically animated emoji that mimics your facial motions with surprising accuracy. I have definitely had fun playing around with the Animoji. The front facing camera is also the primary camera used in FaceTime and makes for some very clear video calls. You can also use the Animoji and Memoji faces in FaceTime calls, which can lead to a lot of fun.
The cameras in the new iPhones are very impressive. Some of the photos I have taken using Portrait Mode are stunning. It's amazing how easy it is to take great pictures with the iPhone Xs. So far, it is my favorite part of upgrading to a new phone. You can read more about the cameras on the iPhone Xs on Apple's website.
iOS 12
iOS 12 launched a few days before the newest iPhones and is a huge improvement over iOS 11. Even though I had preordered the iPhone Xs, I still downloaded the new OS on my iPhone 6s and could instantly tell a difference. The system felt much faster, even on an older phone, and I think I had slightly better battery life. This iteration of iOS definitely felt like an under the hood update, but also added some new features. I won't list them all here but will highlight some of the more noticeable items.
One thing introduced in iOS 12 is a new app called Shortcuts. This allows anyone to create small workflows that will automate tasks and integrate with Siri. This app comes from an Apple acquisition, Workflow, which debuted on the App Store a few years ago. I haven't fully explored Shortcuts yet, but am excited about the possibilities it offers.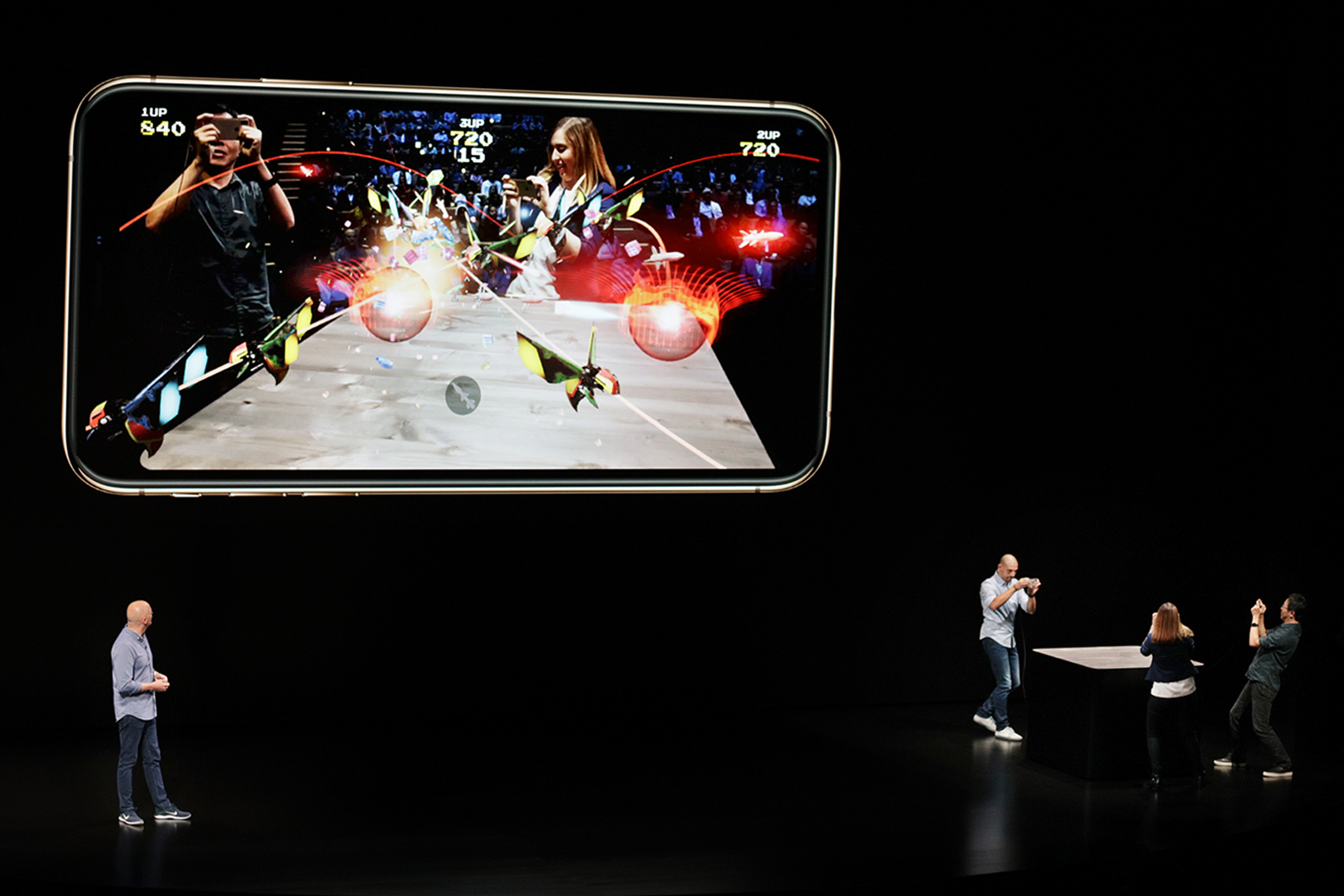 Augmented Reality (AR) has been a big push for Apple over the last couple of years and iOS 12 adds more functionality at a system level. Game developers will now be able to create AR games where you can see what others are doing in your app. The demo they showed at the press conference a few weeks ago showed a game where you could see the trajectory of shots the other players were taking. It is some pretty cool technology and I look forward to seeing what developers can do with it.
As mentioned above, FaceTime also saw some enhancements in iOS 12 with the ability to use Animoji and Memoji in FaceTime calls. You can also add fun effects to the calls as well as stickers. It makes chatting with family and friends even more fun. Combine these enhancements with the new front-facing camera, and FaceTime calls can be truly unique experiences. And coming later this year, you'll be able to have calls with up to 32 people at once, which is a feature that has been sorely missing for years.
Overall, I think iOS 12 is a great update and starts to make up for the disappointment of iOS 11. To read more about the features in iOS 12, check out Apple's iOS 12 site.
Not Everything is Perfect
There has been a small learning curve to remember that there is no home button. I find myself trying to tap a non-existent button to get back to the home screen or bring up the app switcher. Most of the time I use the new gestures, but I still have that muscle memory to contend with. I am also missing the 3.5mm headphone jack and a bit disappointed that Apple no longer includes an adapter. I am sure I will get used to not having it but I do wish they still included the adapter.
The price is also not great. The base level Xs only has 64GB of space but costs more than the previous "base" models. Apple did introduce the iPhone Xr but even that is a more expensive phone. At least the middle tier size is 256GB, which should be plenty of space for me.
I have also had a couple of instances where my phone won't start charging when it is initially plugged in and I need to unlock it to start charging. After a little research, it does seem that this may be an iOS 12 as older phones are having similar issues. Hopefully, this is a software issue and can be patched quickly.
Verdict
I couldn't be happier with the newest iPhone. Upgrading from a 6s I see a huge difference in the camera, overall speed, the display, and the battery life. The few gripes I have are not enough to hamper my usage or make me regret my purchase. If you have an older iPhone and considering upgrading, I say do it. If you have an iPhone X, or even an 8/8+, you could probably wait another year, but I am very happy with the new phone.