Today Guerrilla Games finally announced that their hit title would be making its PC debut on August 7, 2020, on Steam. PC gamers have been waiting for the official date announcement for some time since finding out the beloved PS4 title would be transitioning to PC earlier this year. Steam has also announced the game can be pre-ordered and for how much.
Gameplay
The new trailer, which was dropped today, boasts updated graphics, unlocked framerates, dynamic foliage, improved reflections, controller options, ultra-wide support, graphical customization, and a benchmarking tool to track the game's settings. The game looks absolutely gorgeous; it's hard to believe that it's three years old as of February. PC gamers rejoice, Steam is about to be graced with one of the best looking games in a long time.
PC currently stands out among gaming platforms for its graphics, and the trailer released today highlights why. Even for those with a PS4 Pro and a 4K monitor, the game literally looks like butter in its PC version. I watched the trailer literally salivating at those sweet, sweet frames.
Pricing
In conjunction with Guerrilla's announcement, Steam has opened up pre-orders as well as revealed the price for Horizon Zero Dawn Complete Edition. It's coming in at $49.99 USD, which admittedly seems high for a three-year-old title, but with the improvements, it has been given, it's almost as good as a new game, right? Either way, it'll be playable on August 7, so pre-order now or wait, but either way, it'll be $50.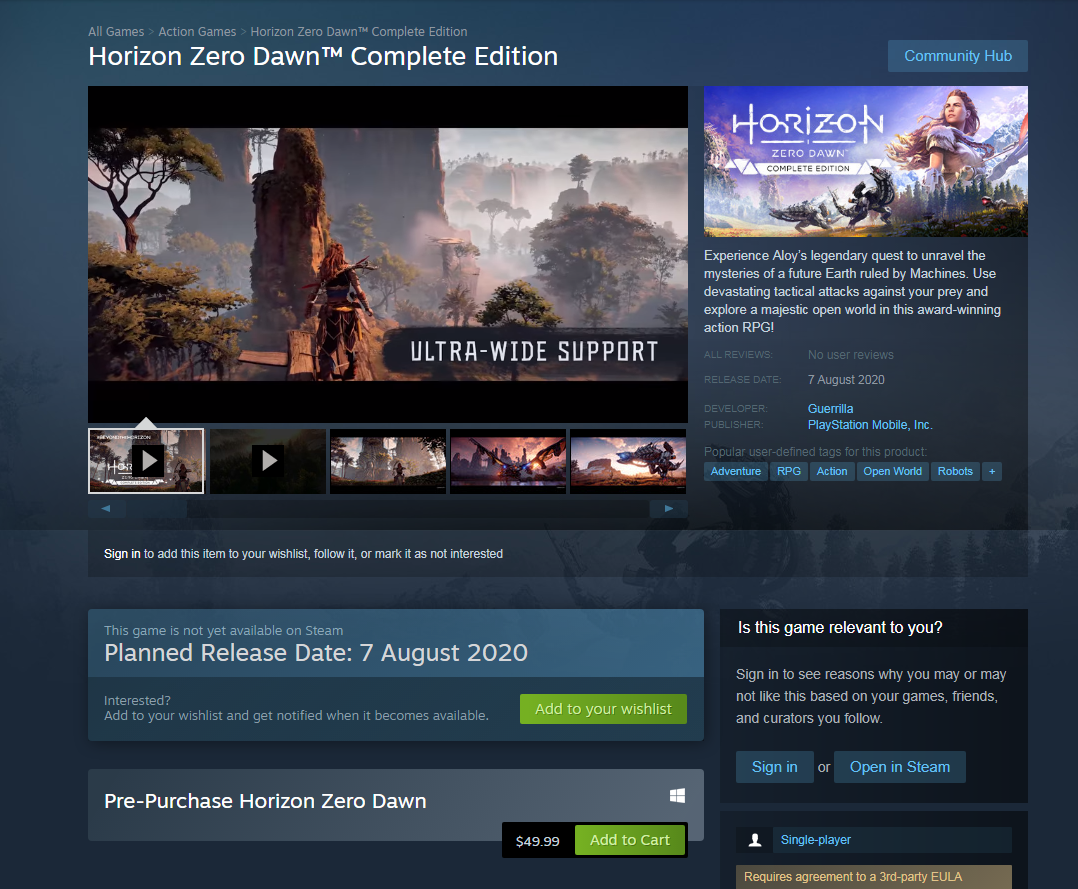 News on both Horizon Zero Dawn Complete Edition on PC and Horizon Forbidden West can be found on Twitter. Don't forget to check out MHG's continued coverage of Horizon Zero Dawn and most importantly, stay Rad.