This week Horror Comics #2 from Antartic Press, written by Bradley Golden, drops and it's just as bloody as the first issue. The twist is, the story does not pick up where the first issue left off, but we get an origin story of this Ice-Cream killer this go around.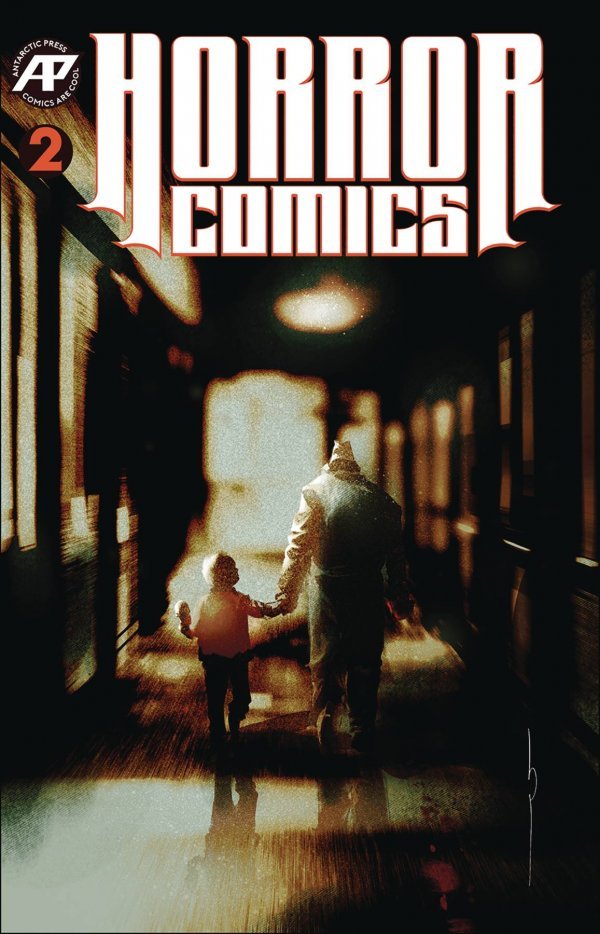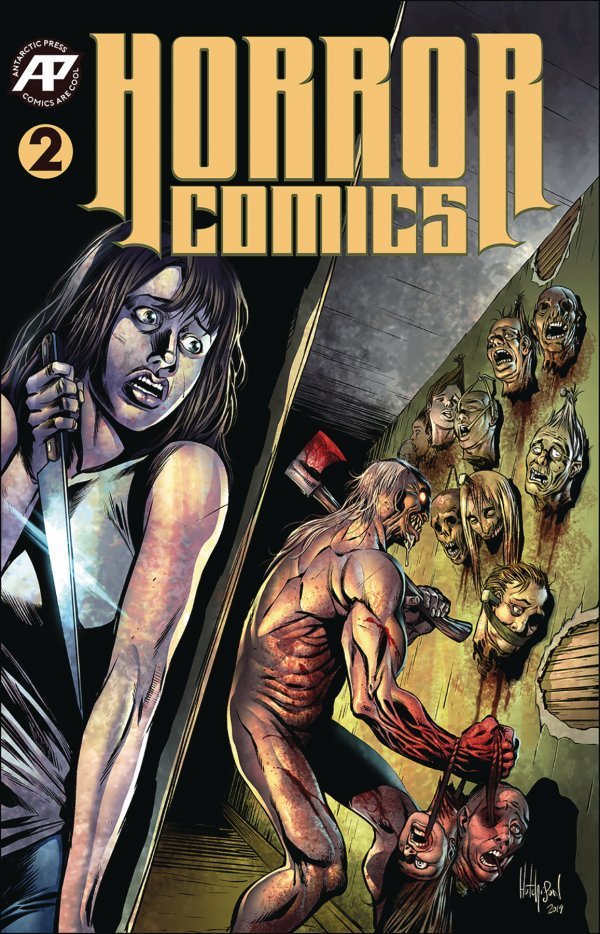 LET'S PLAY CATCHUP
In the first issue of Horror Comics, we follow Thomas Wright, the local Ice-Cream man, and you find out real quick he is nothing like the friendly ice-cream man from your childhood. No, he is a sick and bloodthirsty serial killer who not only kills but puts his victims in the ice cream he serves. Yes, you read that correctly. Bradley really captured the dark side to Thomas Wright. Timmy La La Ice Cream definitely delivers that taste of terror with some ice-SCREAM treats! Issue #1 capture that gruesome horror tells, that leaves you not thinking the same about the ice-cream man you see rolling down your neighborhood.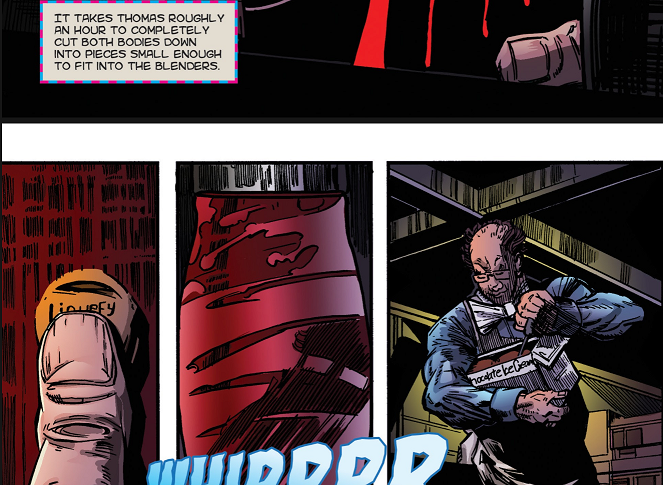 POOR TOMMY
As you can image, Thomas was not always this way, and that is where this issue comes into play. In issue #2, instead of picking back up where Thomas left off, we are taken back to when Thomas was only a kid, and his uncle is the local Ice-Cream man. Tommy, as his Uncle calls him, is yelling his name looking for him, and Tommy, scared, bolts down flights of stairs in their now abandoned apartment complex. He doesn't get too far before his uncle catches him. He is brought into the dining room where dinner is served and "mommy" is tied up. We learn this is not his real mom, and she is apparently one of many of his uncle's companions over the years. Where his real parents are, we don't know, but Tommy is about to witness what will be the gateway event that leads to him being the serial killer ice-cream man we know from issues #1.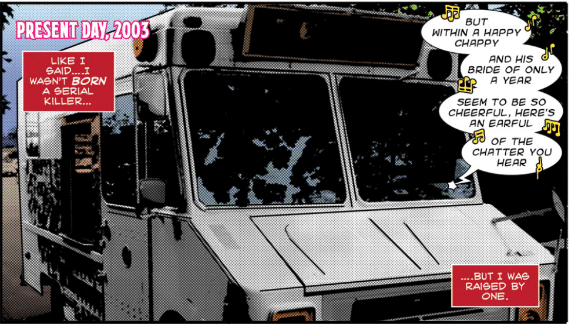 GO WITH WHAT YOU KNOW
Fast forward to the present and we find Tommy, now going by Thomas, has pretty much followed in his uncle's footsteps. He's running an ice-cream truck, killing, and "mixing" fresh ingredients. What brings on a shift in this book, making it not just a raised serial killer following a "legacy", is that now we introduced to the police on the case and they have stumbled upon something gruesome that went down in Thomas' home.  In the midst of this part of the story, we discover one of the officers assigned to the case is Sarah McKinney. If you are familiar with one of my previous reviews, Leave on the Light (also by Bradley Golden), Sarah is actually a detective in this book as well. I believe both of these stories take place within the same world, and really like it when writers throw in little easter eggs to other books.
The last few pages of this issue begin to show how bad things are about to get as your "friendly" neighborhood ice-cream man comes rolling up to the elementary school looking for his own kid. The scary thing is, he is welcomed walking in, no one thinks twice, and reading this you know something awful is about to go down. The writer sets it up for something awful to go down in this school in the next issue.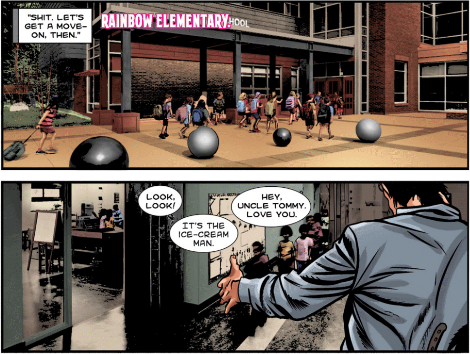 FINAL THOUGHTS
By the end of this crazy read, I felt it really improved upon issue #1, of which, I would give a 2.5/5. The story felt more fluid, and I like how we are taken back to show why Tommy is the way he is, as you understand his past. The art was improved upon from the Horror Comics 1st issue as well, and just like the 1st, it was definitely not short on death, blood, and body parts. If you are looking for a horror story that shows the sick and twisted side to a serial killer, does not hold back on gruesome scenes and leaves you not looking at your local ice-cream man, then this is a book I recommend checking out. So hit up your local comic shop to make sure you get your copy.
Score:  4/5
BONUS!
Bradley Golden just announced on twitter that Comics Elite will be selling 100 of these exclusive virgin covers. 25 of them will be signed by Bradley, and 5 of these issues will have actual money inside as a Thank You to the community. The sale should be live by the time you read this.