343 Industries has been hard at work creating Halo 6, but don't expect to see it in the near future.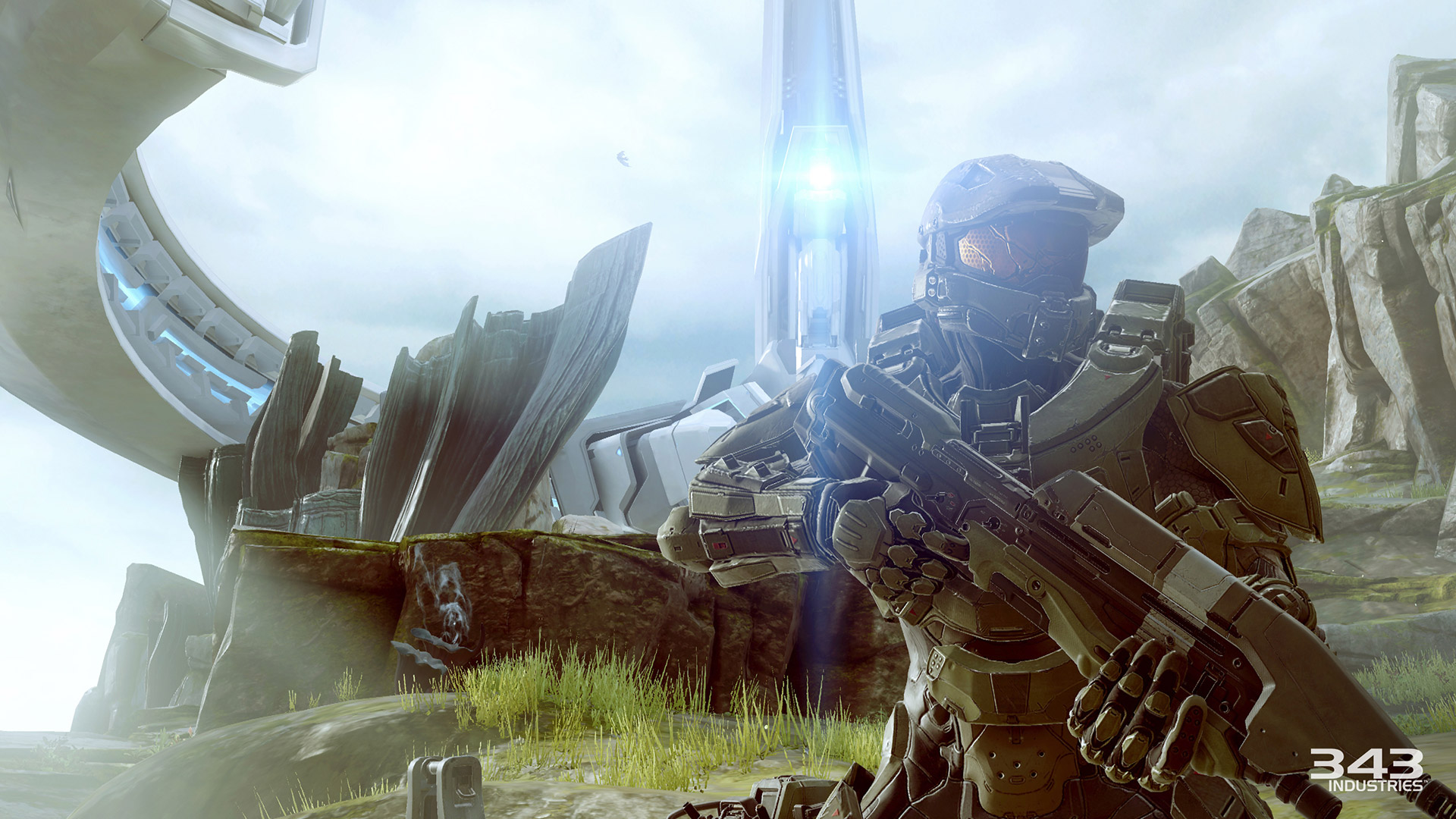 A while back, In a post on Halo Waypoint, 343 writer Jeff Easterling was clear about 343's decision to not show off Halo 6 at E3 and that they won't be spotlighting it in the near future.
While there's little to nothing that can be said on that front, it's been made clear that we won't be talking about Halo's next major title for quite some time, and no, that doesn't mean Gamescom. Or PAX. Trust us, when we're ready to begin pulling back that proverbial curtain, you'll know. It won't be soon. – Jeff Easterling
Microsoft at E3
Microsoft just announced the Xbox One X. The main reveal of their showcase was the ultra successful Forza franchise in its newest package, Forza 7. Microsoft has routinely used this game to show off new console iterations in the past, and who would blame them? The game is a beautiful way to show off the visual prowess and their next 4k enhancing hardware. 4k is also coming to Halo 5, which still has a vested interest and tons of gamers logging on every day.
The other neat addition is the Halo franchise backwards compatible game drop that was announced. This will have people chopping away at the nostalgia block for some time and helps alleviate that Master Chief Collection disaster. Halo 3, Halo 3: ODST, Halo 4, and Halo: Combat Evolved Anniversary will all be on Xbox One, but not until later this year. No concrete release date was actually given. All DLC packs will be free to download, as well.
343 doesn't feel the need to rush it, and I'm OK with that. So, what does that mean for the possibility of a Halo 6 announcement? Here's what Phil Spencer, Head of Xbox, said about the lack of FPS at E3:
I saw it as a strength that we were able to have a strong games show and not have to rely on Gears and Halo to be part of that…
I was proud of that, actually. We showed 42 games. We went long over our usually allotted time. I loved the games we had on stage. There weren't games where I said, 'That one should go away.' Every game had a place.
Worldwide audience, smaller developers, big developers, service-based games, games that are as much about viewing as watching…
From most people, the reception I received is that we were able to run a great games show that went over our 90 minute time slot, and Gears and Halo weren't there. We're not alone in putting games on-stage early that then have a second E3, a third E3 before they actually come out… That's an industry thing. And I'll tell you, as a platform holder there's tension because, if I had shown Master Chief running around in 4K on the screen, the place would have gone crazy. You know that. I know that. Just to pick on Halo because people know there's Halo.
"People know we own Gears and Halo, and those are important franchises for us, but I saw it as a strength." -Phil Spencer
And here's what Bonnie Ross said prior: "Team back at 343 heads down on next big Halo-its good, but not ready to announce yet."
The Future of Halo 6
We know E3, Gamescom etc. use the same setups and announcements, mostly just changing small details. The tight-lipped 343 is afforded some time, especially when we are still fed content. The franchise going forward will be split screen and, as they said shortly after Halo 5 was released, they are looking at 20 years plus. Halo sequels in the past were released approximately every 3 years, but I think this has changed. They recognized the ferocity of the community and the short comings of their past. Going into the future, 343 will have to keep this in mind. They know that in order to make a great game, they need to address the mistakes made and correct them, such as lack of story in Halo 5. More importantly, though, they need to bring back that golden age of excitement.
We may have more little teasers ahead, because the days of social media hype can also help sustain us during these great content droughts. 343 knows this and I expect to see more tweets of 343 telling us they are working hard and that they can't wait to show us what they're up to. My speculation is that the community will have to keep waiting for that official announcement, though. They won't hit us with info any time soon. We may get some leaks, but as for official news, E3 2018 seems more likely. They know it's a good move to slow it down and also prevent competition with other Microsoft games. Other new titles releasing and the Xbox One X will be helping to secure a profitable holiday. They have plenty for us to stay busy with until Halo 6, so why not let it marinate for a while? Let them cook it to perfection and and serve it on a silver platter.
I want a game that reinvigorates my love for this amazing franchise. I want a game that will validate this to all the newcomers. Every one of us fans have a favorite Halo game, and for me it was Reach. If done right, 343 could still change that with Halo 6.
RYNO-666 of RYNO666.com