What I love about the independent developer scene is stumbling across some really great games. One of those is The Forbidden Arts. This action adventure platformer is filled with deep lore, exploration, and you never know what you might discover.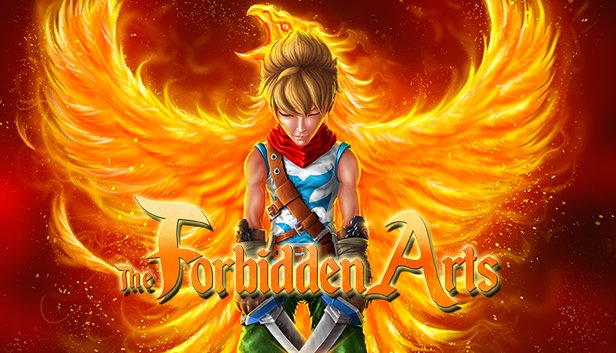 Preview
The Forbidden Arts is an action adventure platformer with lore, discovery, and a dash of exploration. You play as Phoenix, discovering the latent pyromancy within yourself. This triggers an epic journey that takes you from humble beginnings to saving the world of Chora from the blight of an evil necromancer. Along the way you will solve puzzles, discover forgotten secrets, and battle ancient magical enemies. As you begin to control your inner flame you will learn to harness the power of fire and use your blades to ward off enemies.
"Chora is a magical world full of mystery and wonder, with many more surprises on the way," says Sterling Selover, founder and visionary, Stingbot Games.  Full of action, suspense, comedy and unexpected twists and turns, The Forbidden Arts takes place in a magical realm combining eastern and western culture and is brought to life with a bright and colorful art style accentuated by an acoustic guitar soundtrack.
Gameplay
This is a fantastic example of what indie development can give you. I could not help but remember my enjoyment from years of playing side-scrolling games like Mega Man or Ninja Gaiden. This game scratched that itch. You can run, double jump, scale walls, climb vines, and preform all kinds of tricks for those familiar with platformers. You discover you can control the power of fire and use that skill along with your melee weapons.
The game is best played with a controller plugged in as it's more intuitive to play a platformer, at least for me. The mechanics are easy enough to pick up for those who are not familiar with platformers, and it did not take me long to master some of the basic double jump moves. I like the simplicity of the controls and I didn't ever feel overwhelmed with a learning curve.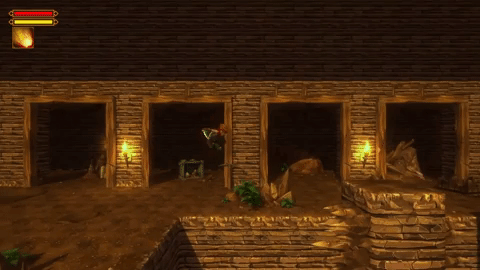 Visuals
I really enjoyed the art style. It really reminded me of a Fable, Final Fantasy, or Legend of Zelda look. The colors and background blended together nicely as I got a Nintendo vibe the whole time playing the game. The colors can really draw your attention, and I really enjoyed the moments I could explore towns to just look around a bit.
Final Thoughts
For $9.99 this game is a must-try. If you are looking for a retro old school platformer, don't pass this one up. The Forbidden Arts is simple, yet challenging enough to really draw you in with a good pacing that keeps the action coming. You can find it on steam Early Access now, click here. I hope you pick it up and enjoy it as much as I have.
The Forbidden Arts is currently in an alpha development stage and is being developed for PC, Playstation 4, XBox One, and Nintendo Switch.