Fantastic Beasts: The Crimes of Grindelwald is the second movie in the Fantastic Beasts series. It takes place nine months after the events of Fantastic Beasts and Where to Find Them and things have changed for Newt, Jacob, Tina, and Queenie. After Grindelwald makes good on his promise to escape custody, Newt is sent to Paris to try to stop him.
Story and Acting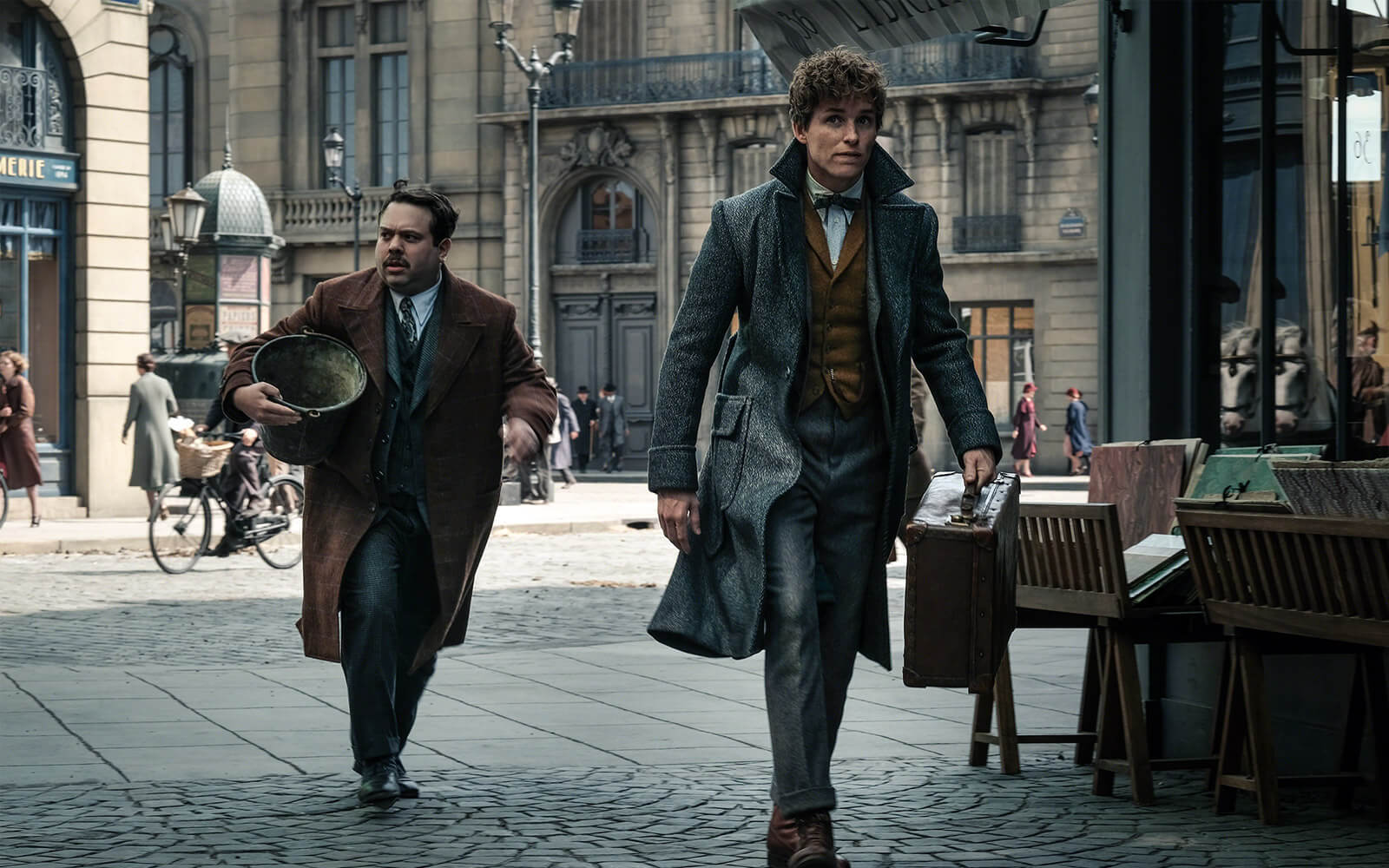 Like the first one, J.K. Rowling wrote the screenplay for this installment in the Fantastic Beasts series and you can see her storytelling style come through pretty clearly. Nothing is straightforward in the story and there are a lot of twists and turns. The movie is so much more than Newt reluctantly working to thwart Grindelwald's plans at the behest of Albus Dumbledore. Long time Harry Potter fans will be right at home with the level of misdirection and plot twists in the movie. I enjoyed the story but definitely felt the need to pay close attention to everything that was going on. Some viewers may find things to be choppy but it isn't as bad as some critics have said. One of the things to keep in mind about the Crimes of Grindelwald is that it is the second of a five-movie series. It definitely feels like a setup movie as pieces are being put into place. One thing that I am still not sure about is the big reveal at the end (I won't spoil it). It makes you think a lot and I am not sure how well it fits. The next few movies will determine the impact of this reveal.
The acting in the movie is great. Eddie Redmayne is great as Newt Scamander and helps create a reluctant hero who is very different than everyone else in the Harry Potter Universe. Jude Law does a great job portraying a young Dumbledore and captures some of the depth we don't get to see in the main movies. I was a little worried about Johnny Depp playing Grindelwald a little too out there, but I think he captured the nature of the character well. Grindelwald is not just an evil villain and has more depth to him than say Voldemort. Zoe Kravitz was also great in the movie and brought a lot of life to Leta Lestrange. Queenie is a bigger character in this movie and Alison Sudol does a great job expanding on her character. Both Dan Fogler and Katherine Waterson continued their strong performances of Jacob and Tina from the first movie. Overall, I thought the acting was great and helped make the film very enjoyable.
Characters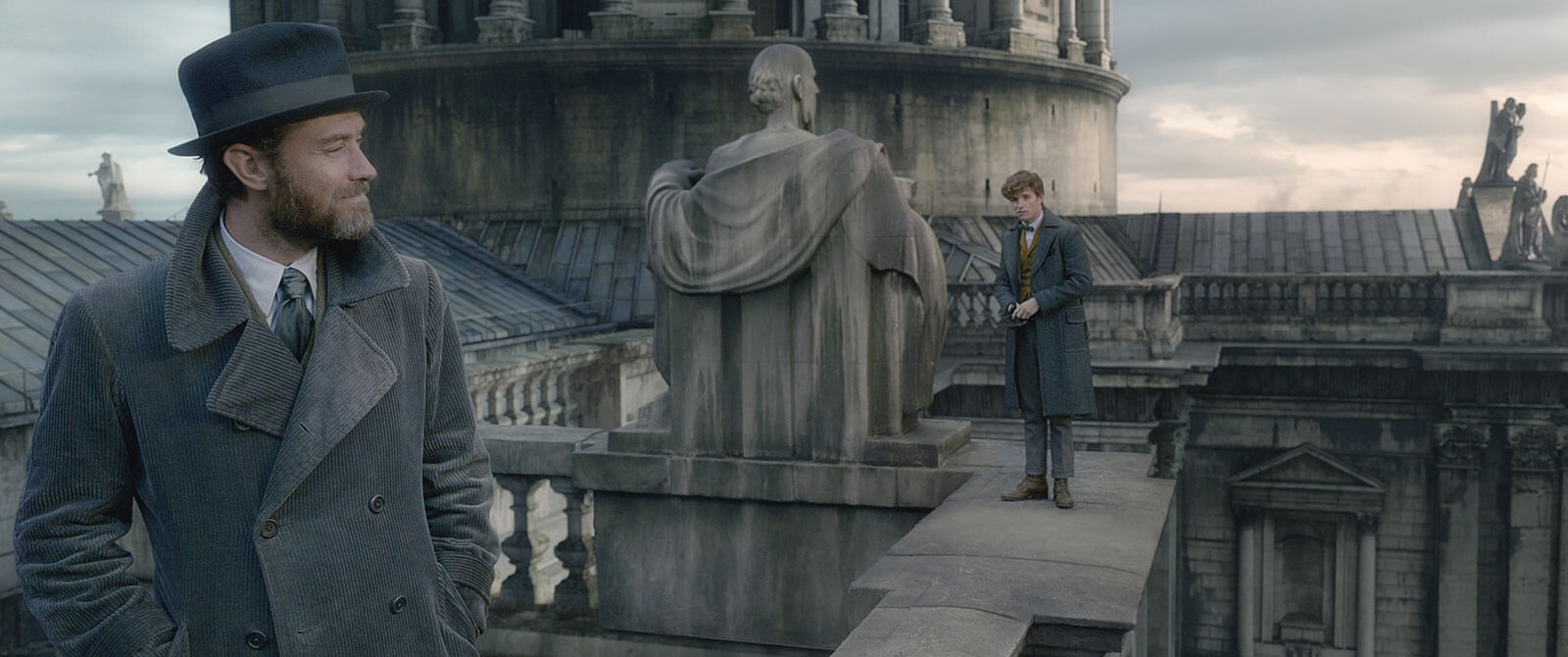 One of the best things about the movie is the characters. You get to see a younger Albus Dumbledore as a teacher at Hogwarts and learn more about his relationship with Grindelwald. There is some great character building for him and I predict that we will see more of this as the series progresses. He will be an integral part of the overall story that is being told. Grindelwald's skills in both magic and oration are also put on display. He is a master manipulator and you can see why people in the Harry Potter universe would want to follow him.
Newt Scamander is a very likable character and fun to watch. Early in the movie, Newt says that he does not take sides and implies that he just wants to do what he thinks is right even if it means going against what everyone else thinks. His care for and connection with animals is also a lot of fun to watch. He knows how to connect with even the most terrifying creatures to calm them down when others want to just kill them. Queenie is another character that shines in the movie. She was more of a background character in the previous movie but takes a more prominent role in this one. Her character arc in the rest of the series will definitely be one to watch.
Special Effects and Music
Like the other movies in the Harry Potter Universe, the special effects and music are fantastic. Unlike the original movies, we are dealing with fully qualified wizards who are able to do some impressive magic. Seeing these complex spells on the big screen is great. Everything looked natural and the CGI did not detract from the movie. The music was also wonderful and brought in some themes from the original movies in great places.
Overall
I really enjoyed Fantastic Beasts: The Crime of Grindelwald and have been thinking about the implications since leaving the theater. I think this movie may ultimately be judged by its sequels and the series as a whole. Being in the middle of a planned series does make it feel more like a setup movie and detracts from it as a standalone movie. Part of this may also be due to J.K. Rowling being used to writing novels instead of screenplays. At times there felt like there was a lot going on, which may have been better suited to a novel instead of a movie. The ending reveal is definitely shocking, but will also be better judged when the next movies are out.
If you are a fan of the Harry Potter Universe, this one is definitely worth seeing as it adds to the world J.K. Rowling has built and starts to connect more to the original series. The Fantastic Beasts series is setting up to be spectacular and I can't wait to see what is in store for future installments.