Space Boat is a fresh, new game with plans for release later this year on PC, PlayStation, and Xbox. Unlike anything else on the market today. It's full of animals and aliens combined in a whole new galactic world. Some work together, others, not so much.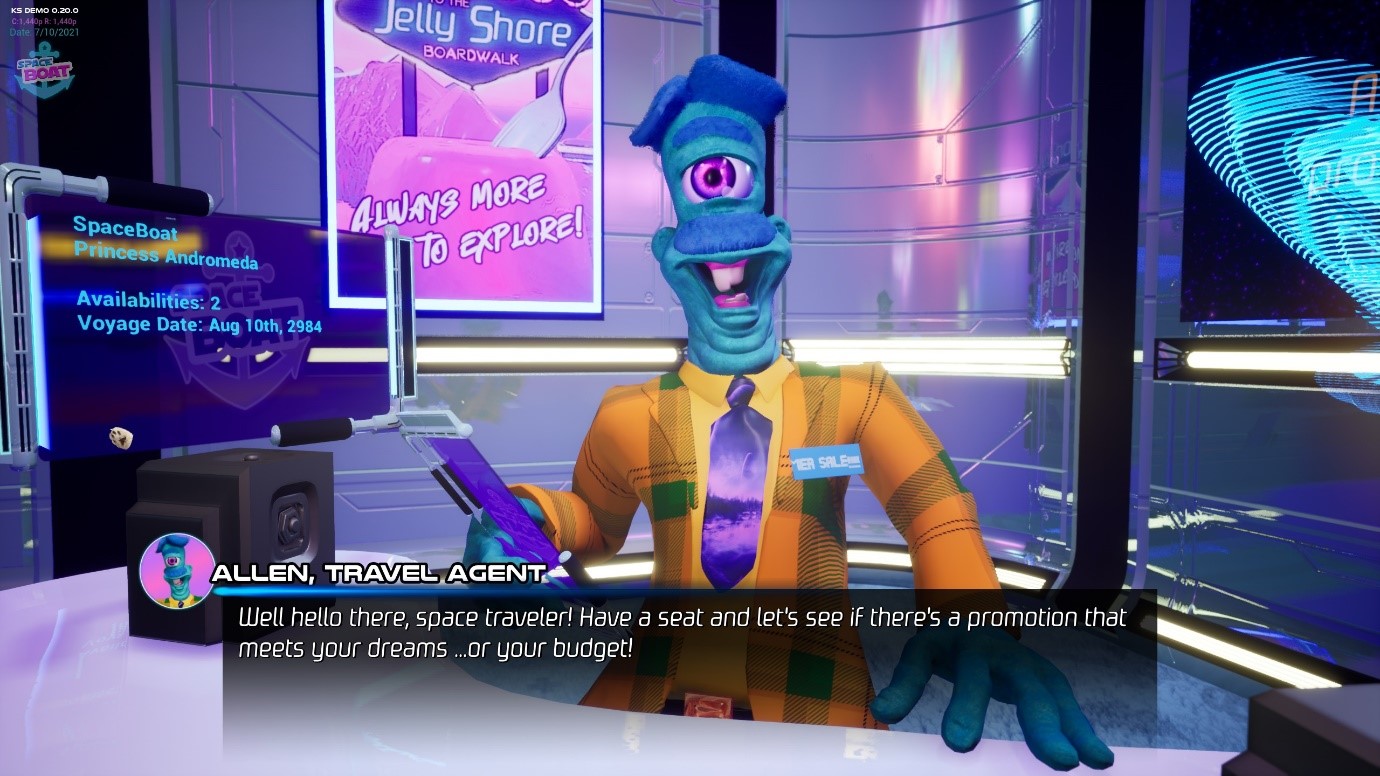 The Story
Developed by Recombobulator Games, the team is made up of a variety of Veteran devs, writers, and artists that have done work in such games as Dead Space 2, Mass Effect 3, and Need for Speed just to name a few.
Space Boat is an investigative narrative adventure set on an intergalactic cruise ship inhabited by various carpet-based lifeforms. You play as a cleverly disguised cat, traverse the perils of time and space, and track down an elusive shape-shifting jewel thief before it's too late.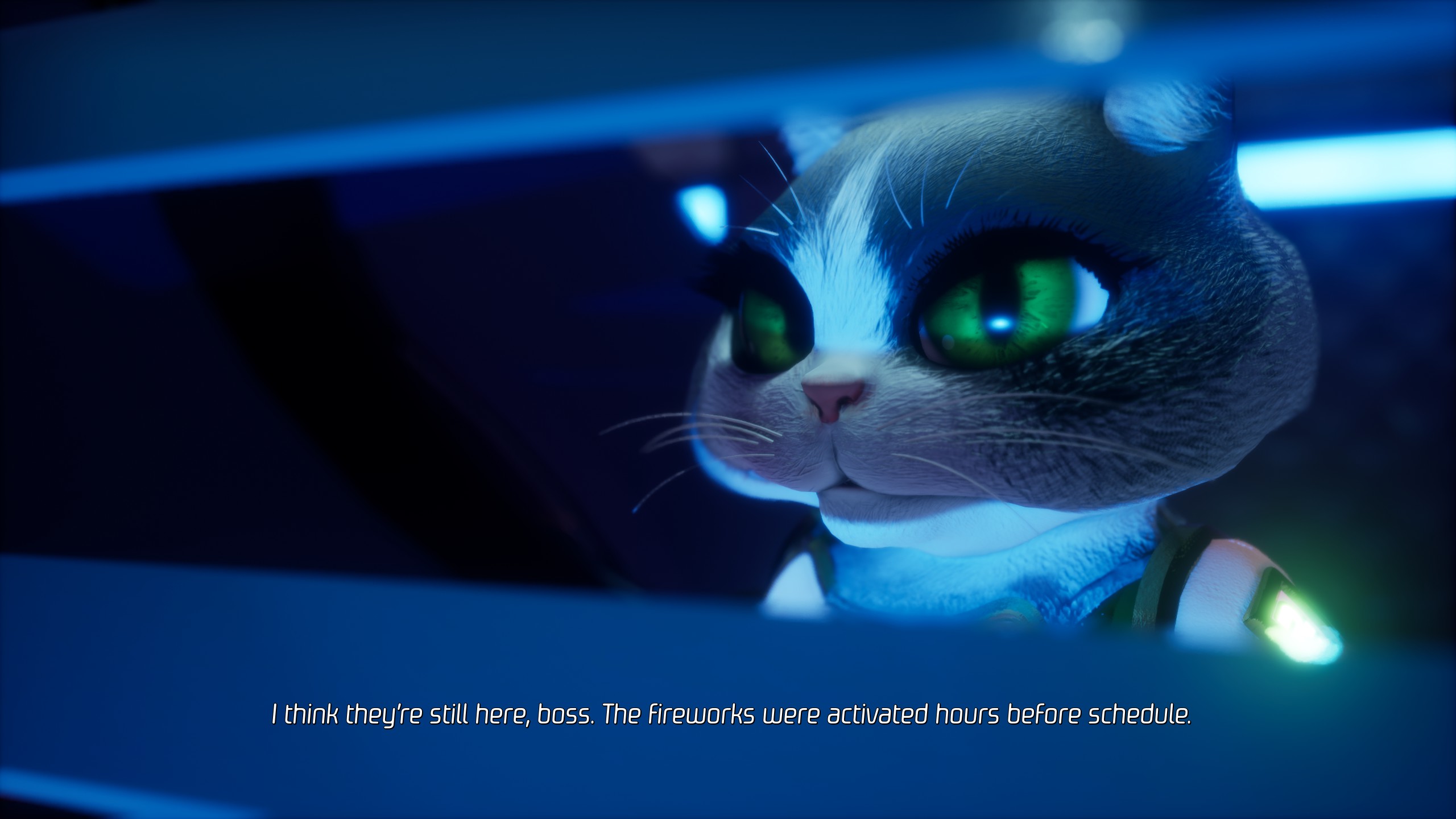 Game Play
With a somewhat 1980's retro look to it but a feel of the 2020s, Space Boat has the combination of both worlds for you to explore. The game itself is very smooth with no hiccups that I came across. Interaction with objects or characters is easy to access and I came across no bugs at all which is a testament to the developers considering this is still a Demo at the moment. Space Boat can be played with either a Controller or Mouse & Keyboard. It is very easy to understand and navigate on either of the settings.
As an Investigator, you are tasked with finding clues and solving puzzles to get to your objective. One of the unusual mechanics to do this is to pay attention to the chatter of either NPCs or certain characters you interact with. This comes in the form of certain highlighted words in the conversation, if you see that, you can click Q on the keyboard or RT on the controller which will then be saved in your journal as notes to look back on.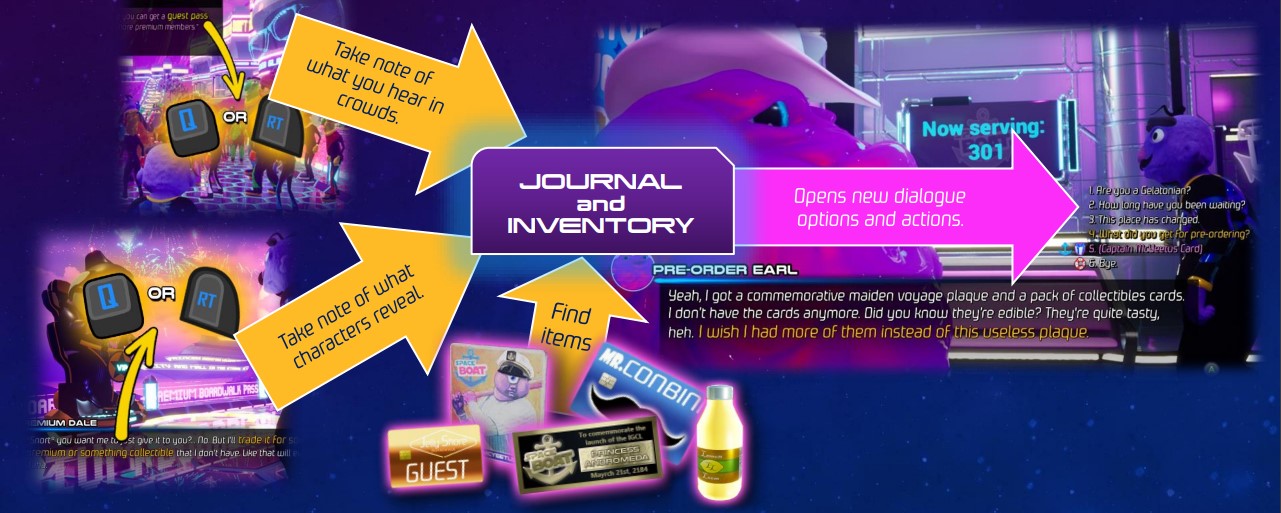 There are clues, secrets, and puzzles to explore throughout this new intergalactic universe, and YES, you can even pet the Jelly dog.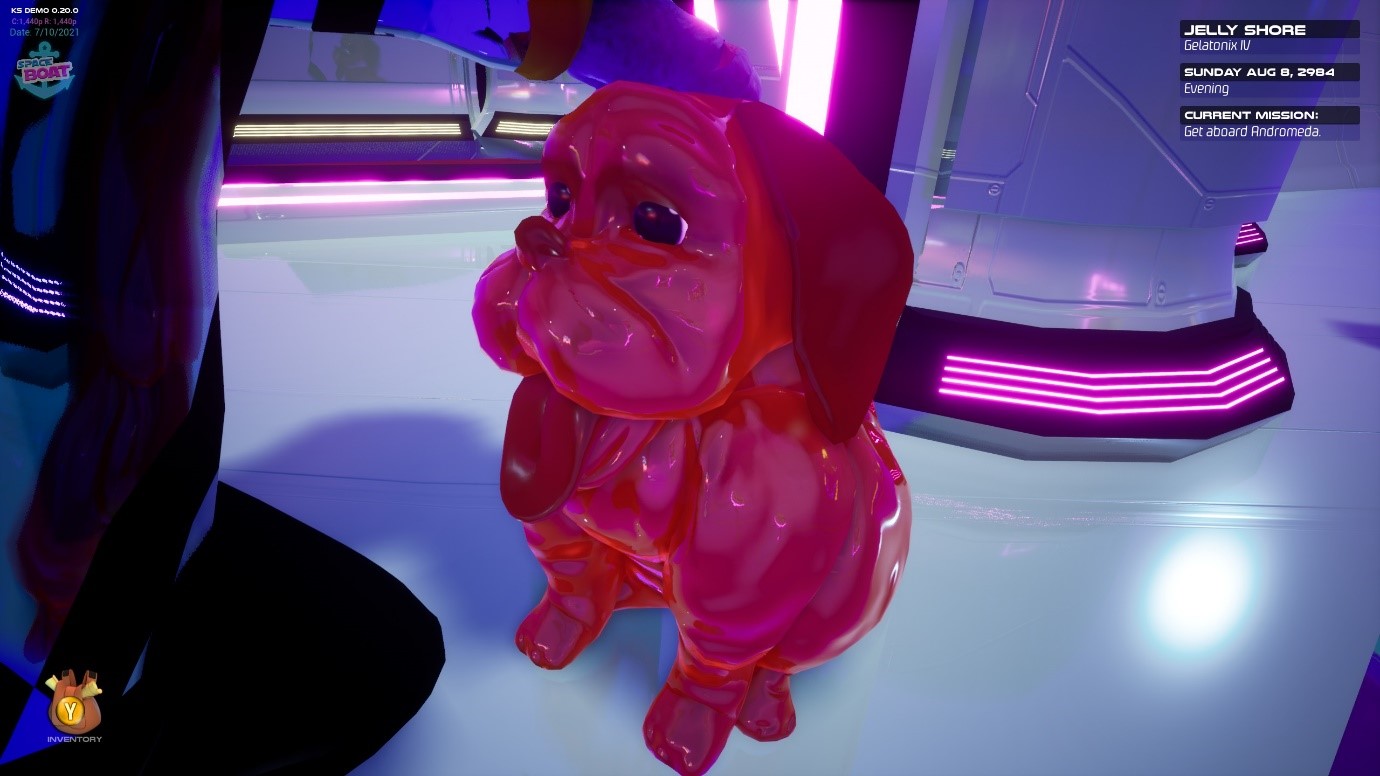 Final Thoughts
I have played the Space Boat Demo a couple of times now and it is a hilariously fun and interactive game from what I have seen so far. It has some crazy-looking puppet characters. The graphics are amazing as well. The whole world is very bright and colorful, from the fuzzy muppet-looking characters and NPC's to the surroundings of every corner that I explored. The voice actors are spot on, and I'm sure there is an Elcor (An alien species from Mass Effect) in disguise in there somewhere. The quirky commentary adds a lot to the fun of the game.
Space Boat is currently on Kickstarter and I fully expect it to be completely funded. I highly recommend trying out the Demo for yourselves which you can find on Steam.
For more great indie game previews, news and reviews be sure to hit up MHG's main page.