Disney's D23 conference is well underway and we have gotten a ton of new Star Wars announcements. A lot of the announcements came via Disney Plus, but we also got a new poster for Episode IX: The Rise of Skywalker.
The Mandalorian
A new trailer for the upcoming series The Mandalorian was shown at the event. The series will be set soon after the events of the Return of the Jedi and will focus on bounty hunters. Jon Favreau is helming the project, which has already been rumored to get a second season, which is getting a lot of attention. It was also confirmed that season will not release all at once but will have weekly releases.
Obi-Wan
Hello there! Just announced at #D23Expo: Ewan McGregor will reprise his role as Obi-Wan Kenobi in a new original series, coming to #DisneyPlus. pic.twitter.com/UfMXztiQ6b

— Star Wars (@starwars) August 24, 2019
Ever since the prequel trilogy fans have wanted to see Ewan McGregor reprise his role as Obi-Wan Kenobi and now we know that is happening. An Obi-Wan Kenobi series will be coming to Disney Plus with Ewan McGregor set to play Obi-Wan. So far all we know is that it will be set eight years after Revenge of the Sith which is during the time Solo is set. I can't wait for this series as Obi-Wan is one of the most interesting characters in the Star Wars Universe and McGregor's performance is one best thing about the prequel trilogy and I am excited to see him step back into the role.
The Rise of Skywalker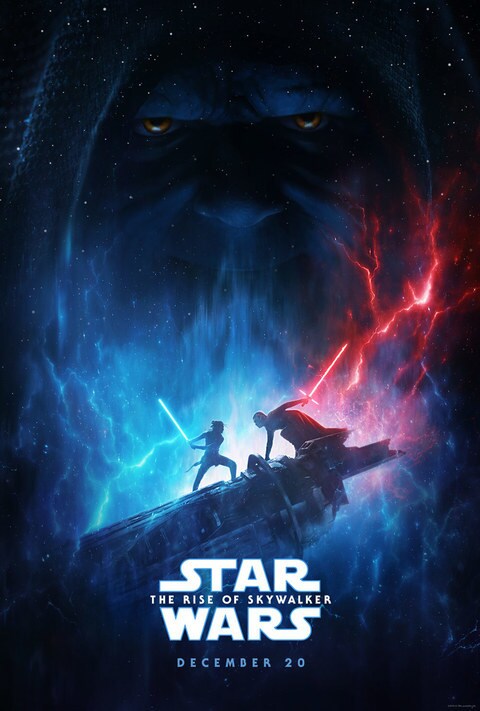 During D23 the cast of The Rise of Skywalker talked about the movie, but the big news is the reveal of the official movie poster. There was also a short video screened with some new footage of the movie interspersed with footage from the previous movies. This clip has not been released yet, but a few things have come out about it including Rey holding a double-bladed red lightsaber. You can read more about the clip on the StarWars.com official blog. The final movie in the Skywalker saga comes to theaters on December 20, 2019, and I am pretty excited to see how everything is concluded.
Final Thoughts
We got a lot of great Star Wars news from D23 this year and I can't wait to see what is coming in the back half of the year. The Mandalorian looks spectacular and I am very excited to see The Rise of Skywalker. In addition to The Mandalorian news, we found out the Cassian Andor series and the new season The Clone Wars will debut in the first half of 2020. The news of Ewan McGregor reprising his role as Obi-Wan Kenobi in what I hope finishes the story Solo set up. I can't wait to see all of the new Star Wars content coming out over the next year.