Today we were invited to the Private Division presentation for Gamescom 2019. Private Division is the publisher for a number of upcoming Games. In this article, we will focus on the anticipated game by Halo and SOCOM veterans V1 Interactives: Disintegration.
Story
In Disintegration, players travel to the near future, where humanity is at the point of extinction and has placed its hope in technology to survive. Human brains are removed and surgically placed in robot armatures through a process called Integration. A dictatorial enemy superpower, the Rayonne, driven to madness by their newly discovered superiority, asserts itself and begins to capture the remnants of humanity to force them to Integrate as a robot.
This is the background for the game, according to V1 Interactives' Blake Low who talked about the game during the presentation. They promise to deliver a full-fledged campaign with a focus on strategic combat and first-person shooting. Due to the nature of the team, being veterans from companies like Bungie and Zipper, the game offers a fluid mix between shooting and strategic gameplay. Where you seamlessly switch between commanding your ground crew and shooting enemies from your ship. Or as they call it in Disintegration a Gravcycle.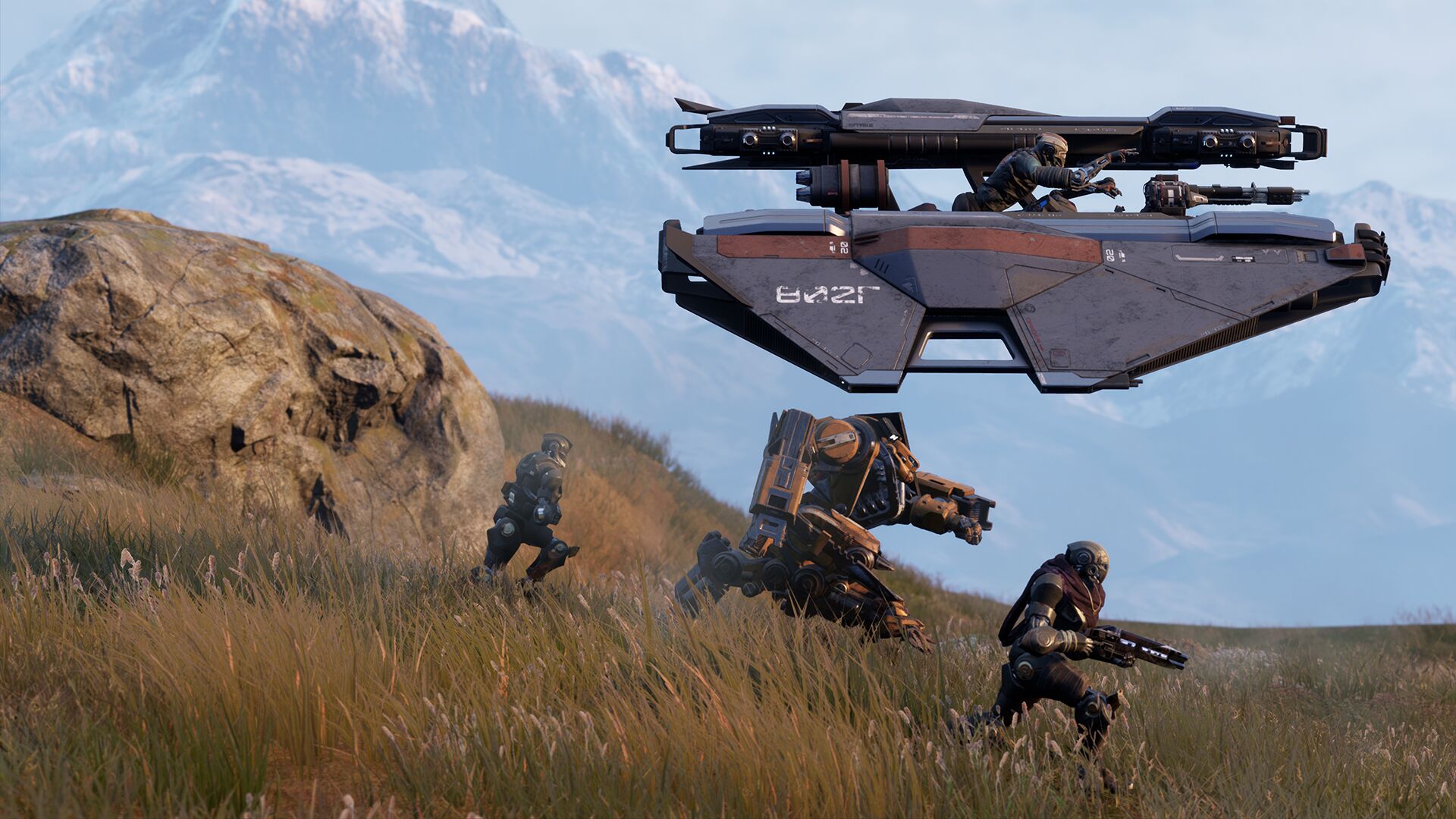 Gameplay
You will play as the Gravcycle-Pilot, Romer, who controls a small resistance group that is fighting to save what is left of humanity. Your Crew exists of 3 soldiers which you can command during battles and have special abilities like stun grenades or a slow ability that slows a certain area on the field slowing down enemies and bullets.
For those of you who have ever played a SOCOM game, a Halo game, and something like Mechassault or Mechwarrior and always wanted those 3 elements combined, you are in luck because it's this combination that makes this game unique and special. You are piloting a large machine while shooting enemies and controlling your ground troops into battle.
Multiplayer
The game will also include three different multiplayer game types upon release, each with different types of maps. We had the change to play a match of the objective-based, Capture the Flag type game mode during our time at the Private Division lounge. Multiplayer is based on a 5v5 setting with different kinds of Gravcycle-Pilots who each have their own unique abilities and crew. The different Gravcycle-pilots are roughly categorized as Fast-DPS and Slow-Tanks from what we could see during our hands-on time with the game.
The gameplay felt quite smooth and it felt really great flying around in a Gravcycle harassing enemies and commanding troops on the ground below. It almost felt a bit like a Mechassault but with a flying mech and RTS thrown into the mix. I was pleasantly surprised by the addition of Multiplayer for sure, although I believe from what we have seen the game could hold its own with only Singleplayer.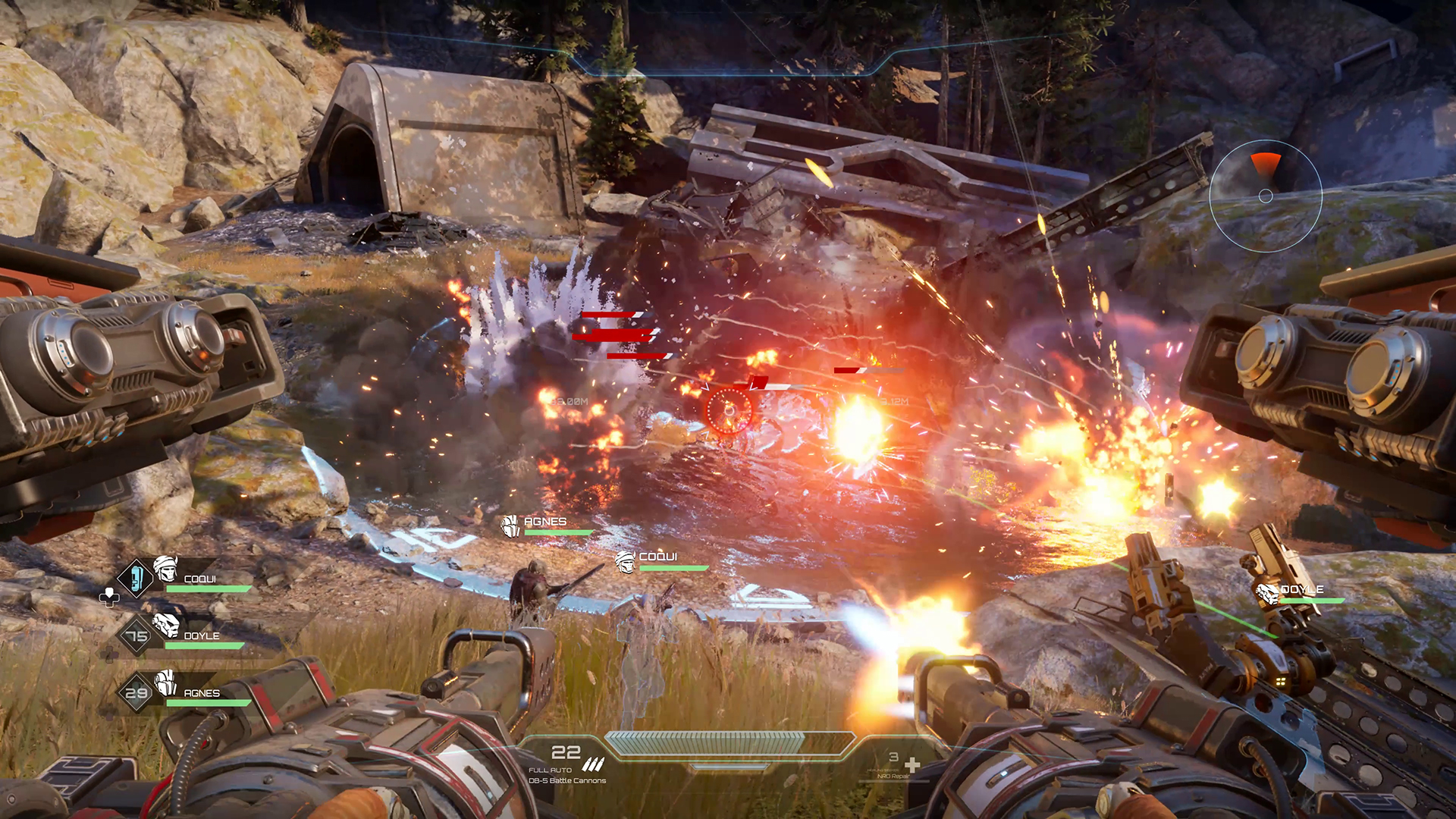 For more on Disintegration check out the website https://www.disintegrationgame.com/ Or check out the release trailer from Gamescom 2019 here;