Almost everyone plays or knows someone who plays or has played Dungeons & Dragons. For those who aren't familiar with D&D, we take a closer look at one of our favorite pastimes, complete with tips and some resources.

What is D&D? 
From Critical Role to Relics and Rarities, Dungeons & Dragons has finally made it to mainstream culture. For someone like me, who grew up playing the game it is a breath of fresh air. But the question I get the most is "what IS D&D?". That is a simple and complex question all in one. Simply put, it is a game of pretending. The complex answer is: it is a tabletop RPG that encourages the use of imagination to act out the story of characters that are created using a set of rules and dice. Often played in small groups with one person as a storyteller or Dungeon/Game Master. Usually, the characters can find themselves in adventures that are dictated by the DM (Dungeon Master). Some of these adventures are written by more experienced writers, others are homemade. As a fledgling DM, I enjoy writing my own adventures depending on who I am playing with that day. There are some really great resources found online at Dungeon Master's guild. From maps to stories they have a load of information and some fun adventures for new DMs and new players. 

What do I need?
Honestly? All you need to get started into D&D is a willingness to have fun and learn. Don't be afraid to "look silly", trust me, if you are playing D&D everyone is going to look a little silly. Remember growing up and "sword" fighting with sticks in the back yard with your friends? Not that one time your sister made you eat a mud pie, that other time. When you were a daring knight riding on horseback to save the kingdom, and the town bully was the evil sorcerer? That time. That is what D&D is like, but for everyone. For those of you are really interested in D&D, I would recommend the Player Handbook which can be bought in any hobby shop (probably not the big-name places tho). If you don't want to dish out cash just yet, you can find a free copy online at D&D Beyond. If you ask nicely you can borrow a set of dice until you find that one special set that calls out to you like a long lost lover…Ahem. Where was I? Oh yeah! Bring a pencil to your first session and buckle in. Snacks are always welcome. At the Calluna house, we make a massive themed spread based on pub dishes or stuff we may find in a tavern somewhere. (It's a pretty big deal at our house)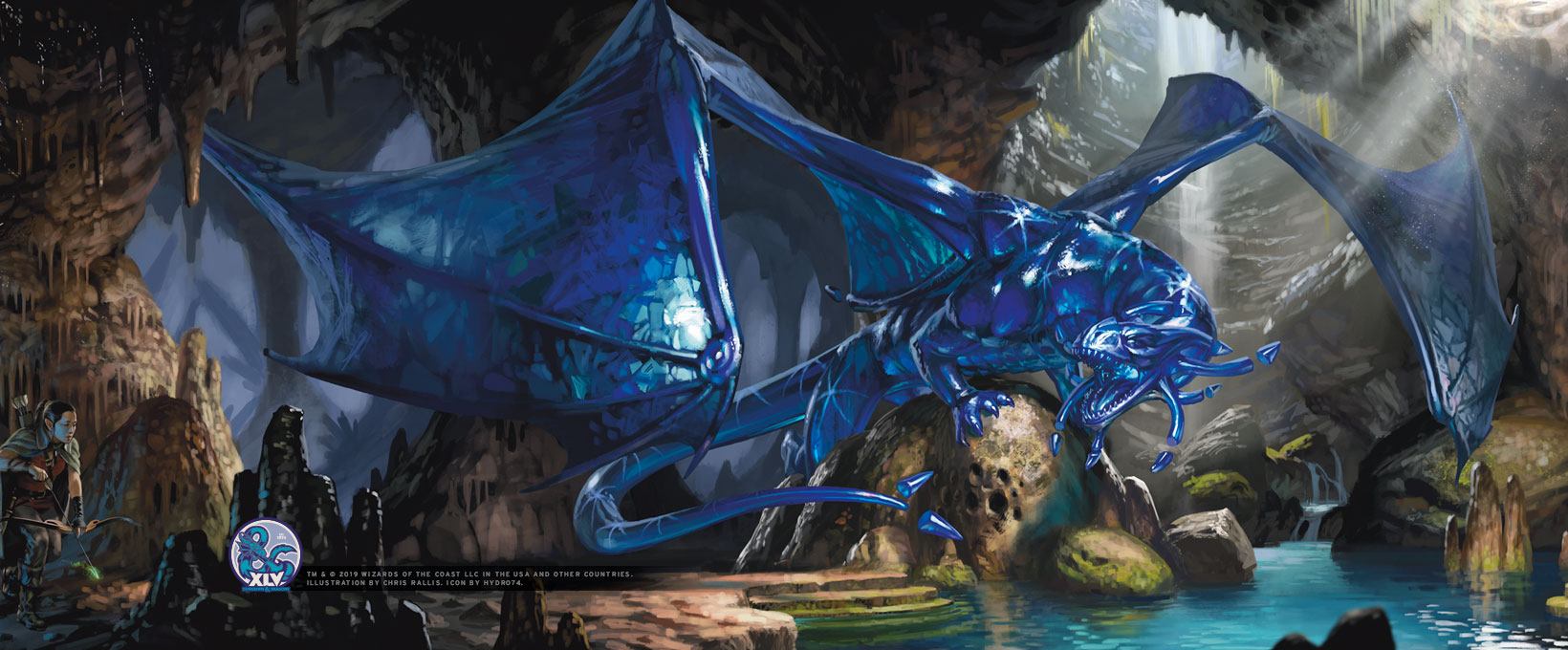 Do you have any tips?
Boy, do I! Don't be afraid of "messing up" or doing something unexpected. As a DM myself, I LOVE when my story goes off the rails into unknown territory. It makes the session challenging and fun. You don't have to fight all the things. You may be more familiar with video games where the battle is the point, but in D&D sometimes just some smooth-talking and deft hands will get you where you need to go (please tell me that sounds worse in my head). Have fun with your character creation! You wanna be a Paladin? Make one with performance anxiety and play along. Maybe try a cleric with a drinking problem. Or in my son's case, a Dragon-born that was stunted and is only 4″ tall and carries a great sword. Every Time he rolls a 1 his character trips over his sword, or goes flying off on a missed swing. One of the most important tips I can give you is: Play with friends. Be comfortable with your group, you will have loads more fun that way.
Do you have any D&D questions, comments, or otherwise? Hit us up on twitter or discord. Keep your eyes peeled for more on D&D and its popular variants!!